Choose Your Preferred EV Solution: 2022 BMW iX Crossover or i4 Sport Sedan
Choose Your Preferred EV Solution: 2022 BMW iX Crossover or i4 Sport Sedan
BMW has produced two dramatically different vehicles using mostly the same next-generation hardware to satisfy different kinds of customers.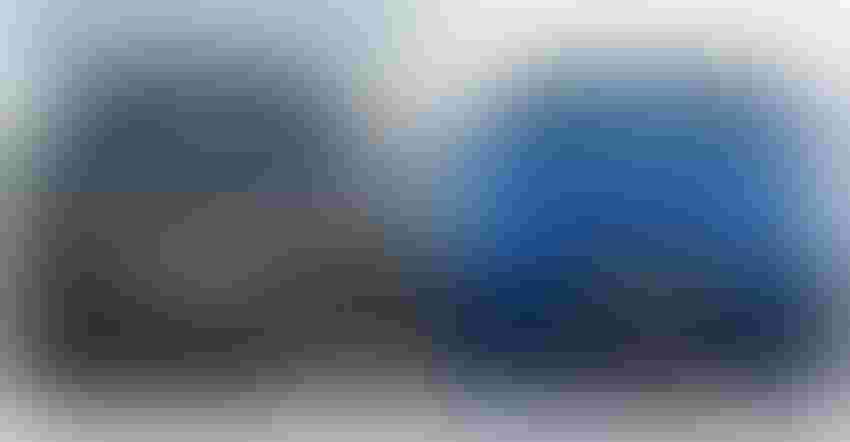 The BMW iX (left) and i4 (right).
BMW
BMW is rushing toward the future with the introduction of two watershed battery electric models that presage the company's eventual product line, and we've had the opportunity to drive them both following a previous static preview.
As a reminder, the i4 is the sport sedan. It is one that is so familiar that today's BMW 3-Series and 4-Series drivers will feel immediately at home despite the fundamental change in the car's underlying powertrain. The iX represents BMW's adventurous interpretation of what a battery-powered crossover SUV should be, and it is packed with avant garde technology to match its looks.
For all their advanced technology, both cars have a retrograde feature that will be the first contact their drivers have with them: the door handles. After a couple decades of cars with chunky pull-handle door openers, the new BMW's return to flush-mounted lift-handle door actuators reminiscent of those from cars in the '80s and '90s.
With their otherwise alternative missions and divergent philosophies, it should be no surprise that we found the two vehicles to be quite different despite their sharing of many underlying components beyond those door handles.
The battery and electric motors shared by these models are BMW's latest technology. The motors represent a key advance because they are inductive motors rather than permanents magnet motors. As such, they have no magnets to include the rare earth metals whose supply is both precarious and ethically fraught.
While other carmakers have plans to reduce their use of these materials in their permanent magnet motors, BMW has already eliminated them entirely. Engineers in the permanent magnet camp insist that inductive motors don't deliver as much torque or that they aren't as responsive.
Our seat time in both of these cars delivered the opposite impression. Both have quick acceleration and are responsive to the accelerator pedal. Without one of the combustion motors beneath the hood that made Bavarian Motor Works famous, obviously, there is no engine sound during these acceleration runs.
Recognizing that some drivers expect sound audio feedback to such bursts of acceleration, BMW has programmed in sounds created by famed film soundtrack composer Hans Zimmer.  BMW calls this IconicSounds Electric, and there is the option to turn this sound off, as our skeptical ear expected to prefer. But it turns out that there's a reason that Zimmer gets paid to create sound, and ultimately we liked it enough to leave the sound switched on.
IconicSounds Electric will come initially only on the i4, but not on the iX. The SUV will gain this later with the introduction of the iX M model, and other versions will receive an over-the-air update to enable it.
In Sport Boost mode (a temporary shot of extra power for bursts of acceleration), the gorgeous blue i4 M50 we drove employs its 586 lb.-ft. of torque from the combined front and rear motors to scoot to 60 mph in less than 3.9 seconds! The iX xDrive50 musters 564 lb.-ft. and a sub-4.6-second 0-60 mph acceleration time. If there is a performance price being paid here for the use of rare-earth-free induction technology, it is not apparent.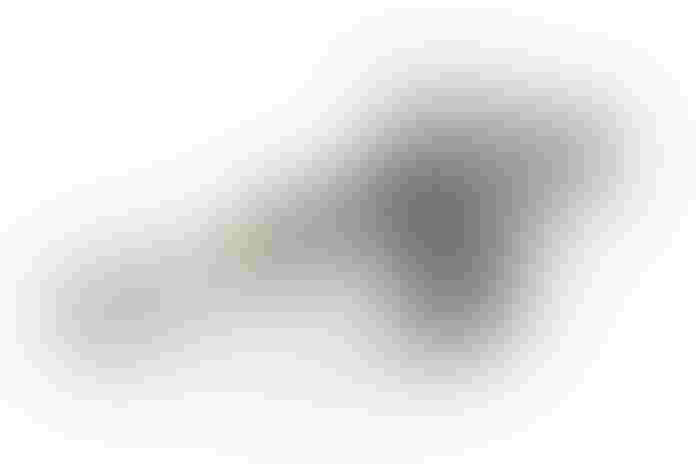 BMW's new inductive electric motor and drive system for the iX and i4.
This acceleration befits vehicles wearing the badge of the Ultimate Driving Machine. Additionally, during time on the autobahn, we set the iX's cruise control on 110 mph and it blasted along effortlessly, just as a German car should.
With that in mind, BMW has also developed an appropriate braking system for these EVs. Blending the hydraulic friction brakes with the electric regenerative braking is always a challenge for calibration engineers. BMW's solution is to put the computer even more solidly in between the driver's brake foot and the braking apparatus, by using an electrohydraulic system.
This means that the driver steps on a spring-loaded pedal attached to pressure and displacement sensors and then the system applies braking as needed using the electric regeneration, friction braking, or a combination of the two. Such systems have not covered themselves in glory previously, but Honda's NSX sports car demonstrates that this can be made to work well.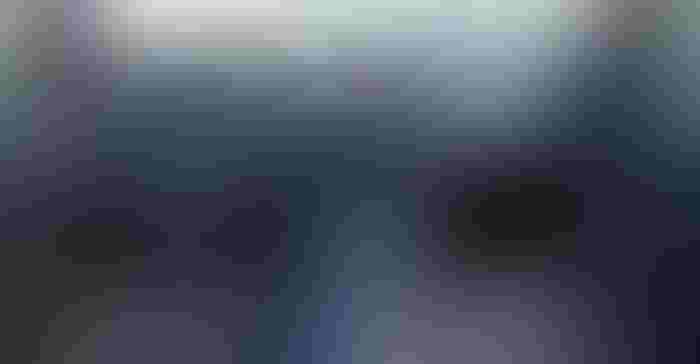 BMW sport sedan owners should feel immediately at home in the familiar cabin of the i4.
Similarly, BMW has calibrated this integrated braking system so well that the driver cannot tell that anything unusual is at work. At the same time, this lets the two brake systems blend seamlessly, so drivers have no unpleasant surprises as the regenerative braking capacity varies depending on the battery's state of charge. Additionally, BMW says that the system optimizes energy recovery from regenerative braking, extending the vehicle's driving range per charge.
Driving range, braking, and acceleration also benefit from the cars' use of BMW's new Air Performance wheels. These are forged aluminum wheels that are both lighter and stiffer than conventional cast-aluminum wheels. Further, the volume of aluminum employed for styling and aerodynamic purposes has been reduced. In its place, the wheels are clad with plastic to provide the intended appearance and to smooth the airflow.
In total, the wheels are 15 percent lighter than the alternatives, and they contribute 15 km (9.3 miles) to the cars' respective driving ranges.
Inside, the driver's car mission of the i4 is apparent, with more conventionally familiar controls, including a shift lever on the console, while the iX is a more Tesla-like virtual driving environment with a stalk-mounted shifter. This design aesthetic translates directly to the car's on-road manners.
The i4 is a direct replacement for any current 3-Series or 4-Series driver looking to switch to electric power. The entire driving experience is virtually indistinguishable from those gas models that have been BMW's bread and butter for a half-century.
The crisp, sporting steering, impeccable balance in corners, and spritely acceleration are all there, and it seems unlikely that any 3-Series driver could exit the i4 without a smile after a brisk drive on a mountain road.
Telsa drivers will probably find that the iX's forward-looking interior design is right up their alley.
The iX, in contrast, seems not to have at that "driving machine" focus as its handling target, as we found that it understeers ponderously in mountain switchbacks or flatland roundabouts. This might be the driving experience crossover SUV drivers expect or that which EV zealots expect, but BMW drivers seem certain to be disappointed by the dynamics of the iX in this initial iteration.
There will inevitably be a sportier M version of the iX, and perhaps some handling upgrades will be forthcoming to regular models via over-the-air updates.
We also noticed (when a bee got inside the car!) that the iX's power window operation is painfully slow. BMW insists that the car's windows operate at the company's normal speed, but because they are larger SUV windows, they take longer to open. Regardless, it was not simple time dilation from the high interest in having the bee exit the car that made the window operation seem slow. They are just plain slow, and anyone who needs to lower windows regularly for toll booths or other reasons will likely find them frustrating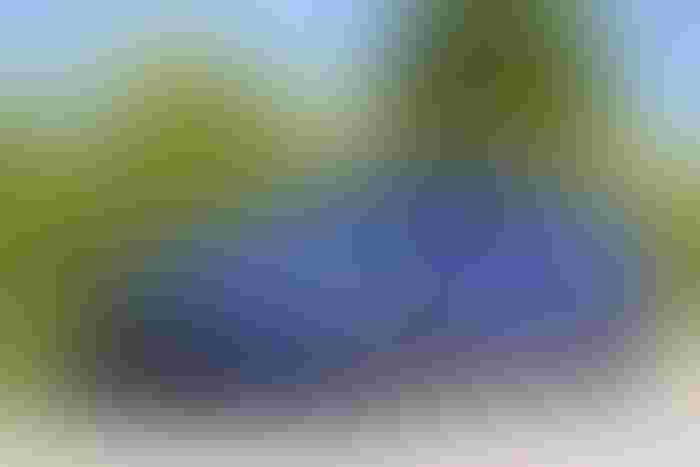 2022 BMW i4.
The 2022 BMW iX xDrive50 is expected to arrive in the first quarter of 2022 and will launch with a starting price of $84,195, including destination charges.
The 536-horsepower all-wheel drive 2022 i4 M50 also arrives stateside in the first quarter of 2022, with a starting price of $66,895. A 335-hp rear-drive-only i4 eDrive40 is also available for $56,395. It has a predicted driving range of 300 miles, compared to a 250-mile range for the all-wheel-drive M50.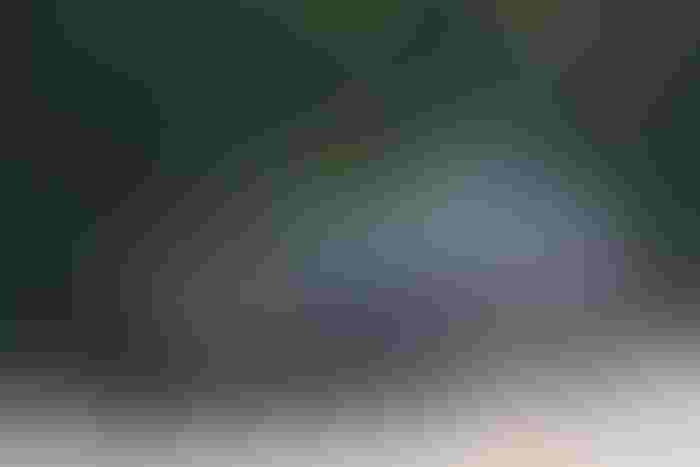 2022 BMW iX.
The two dramatically different vehicles provide the perfect solutions for both die-hard BMW fans and for EV enthusiasts looking for a 21st-century experience. Offering both takes on so much shared hardware seems like a winning solution for BMW.
Sign up for the Design News Daily newsletter.
You May Also Like
---
Sep 12, 2023
The Battery Show brings together engineers, business leaders, top-industry companies, and innovative thinkers to discover ground-breaking products and create powerful solutions for the future.
LEARN MORE