Industry 4.0 – Not Here Yet, But It's Coming
Industry 4.0 – Not Here Yet, But It's Coming
The Pacific Design & Manufacturing session on Industry 4.0 says advanced manufacturing is on its way, but it's coming slowly.
The development and roll-out of Industry 4.0 was the talk of the Pacific Design & Manufacturing show in Anaheim. The idea of everything connected within the smart plant and up in the cloud is taken as a given –- some time in the future. There seems to be two schools of thought:
The smart plant is both inevitable and some years off.

There's nothing new here. Connectivity, remote monitoring, prognostics, and analytics -– they have been showing up on the plant floor for 15 years.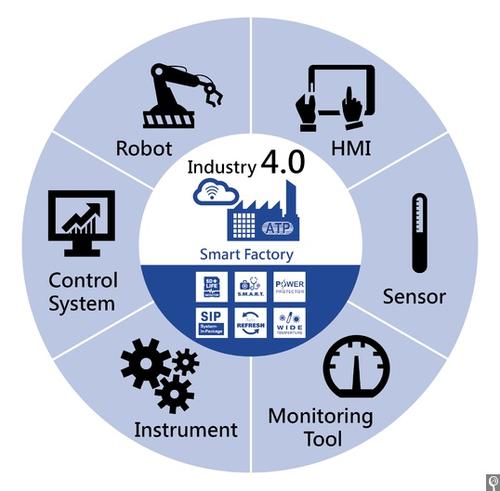 At any rate, Robert Trask, senior systems architect at Beckhoff Automation shed some light on the subject at the conference session, "Harmonizing Standards & Protocols for Efficient Machine-to-Machine Communication." He noted that Industry 4.0 is a logical new stage in manufacturing. "Industry 4.0 is the next step in the evolution from steam engines to motors to digital electronics to cyber-physical systems. It's an evolution that involves merging the networks with manufacturing, resulting in smart automation," he said.
Trask noted the European origins of the concept, explaining that the push to more highly automated manufacturing systems was born of social needs. "The driving force behind industry 4.0 is the German government. The real reason behind it is that a scientist said, 'You have negative population growth, and the German economy is built on manufacturing. That means people. With a negative population, we're in trouble unless we do something now,'" he said. "Unless manufacturing systems have the intelligence to do things on their own, Germany won't have enough people do the work."
READ MORE ARTICLES ON INDUSTRY 4.0: The Gaping Skills Gap in Advanced Manufacturing Machine Designers Need New Skills and Open IIoT Standards 2016 Will Bring IIoT Standards, Smart Testing, and the SmartPhone-ization of Industrial Software
Sign up for the Design News Daily newsletter.
You May Also Like
---
Sep 12, 2023
The Battery Show brings together engineers, business leaders, top-industry companies, and innovative thinkers to discover ground-breaking products and create powerful solutions for the future.
LEARN MORE