Autodesk and Epic Games Collaborate on Immersive Design
Autodesk and Epic Games Collaborate on Immersive Design
The goal is to extend Autodesk's technology by introducing real-time rendering and storytelling.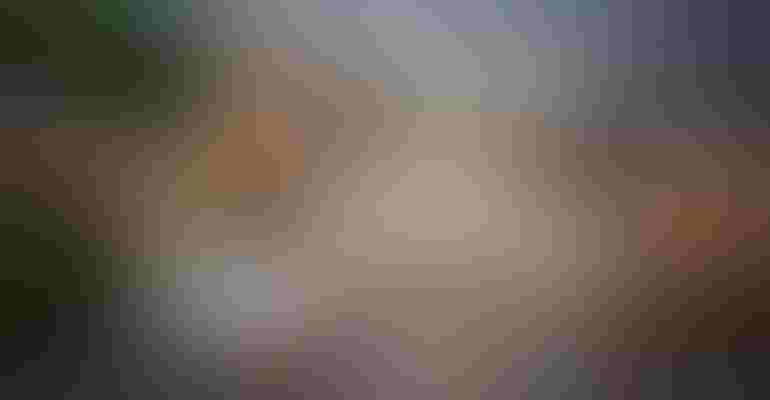 Image courtesy of Autodesk
At Autodesk University, Autodesk announced a strategic partnership with Epic Games to create immersive real-time (RT) experiences across multiple industries. The initial focus will be on architecture, engineering, and construction (AEC).
In explaining the collaboration, Autodesk noted that its customers are pressured to deliver project outcomes at a faster pace, at lowered costs, and with labor shortages. Meeting these challenges requires open, connected workflows and third-party integrations. Autodesk turned to Epic Games to help create immersive RT environments that are easily accessible to designers, engineers, and construction professionals. The idea is to deliver more innovative projects in less time.
Autodesk provides new technology to its customers in two typical ways: through strategic acquisition of tech firms or by building the technology internally. Collaboration is a third path, and potentially the most efficient. "Sometimes when people are working successfully on a certain technology, there is no reason for us to build that from scratch. We can bring it to our users in collaboration," Autodesk CEO Andrew Anagnost told Design News. "Everybody needs the same thing, so there is no unique value in building this ourselves. In this case, it's best to partner."
The First Step Is Storytelling
In allowing users to connect the physical and virtual worlds, Autodesk's first offering through the collaboration will be Epic Games' Twinmotion for Autodesk Revit. The tool delivers real-time rendering and storytelling. Revit users are accustomed to building and infrastructure projects. Epic Game's Twinmotion technology advances the process by creating real-time visualizations through a fast, interactive design process. "We know our customers are looking for more visualization and collaboration experiences through extended reality," Amy Bunszel, Autodesk EVP of AEC Design, said in a statement. "In immersive environments, designers can communicate to their project teams and clients with unparalleled realism how projects will look and feel upon completion for better decision-making and outcomes."
This is not the first collaboration between Autodesk and Epic Games. The companies teamed up in 2008 when Autodesk joined Epic Games' Integrated Partners Program. That project delivered the integration of Autodesk 3D design software with Epic Game's Unreal Engine. In 2021, Epic and Autodesk collaborated on the Unreal Live Link for Maya plugin, allowing Media & Entertainment creators to stream data from Maya to Unreal in real-time.
As for future collaborations, the companies plan to develop immersive technology beyond. AEC. The ongoing partnership will include delivering real-time content creation to M&E and manufacturing. As members of the Metaverse Standards Forum, Autodesk and Epic Games are also driving open standards to enhance portability and integration. Autodesk will make Twinmotion for Revit available to all Revit customers as part of an upcoming release.
Sign up for the Design News Daily newsletter.
You May Also Like
---
DesignCon 2024

Jan 30 - Feb 1, 2024
Jan 30 - Feb 1, 2024
DesignCon is the premier high-speed communications and system design conference and exposition, offering industry-critical engineering education in the heart of electronics innovation — Silicon Valley.
Learn More