An ongoing theme we've been covering at Design News is additive manufacturing's ability to create new materials or improve existing ones, as well as make prototypes and end-products. Sometimes, these new or improved materials can't be produced any other way. Now, researchers at the Masdar Institute of Science and Technology have devised a new method for designing strong, lightweight metals and plastics.
The new approach consists of designing "architected foam" structures that can be fabricated using 3D printing from a wide range of materials, including metals, plastics, ceramics, and composites. The electrical, thermal, and mechanical properties of components can also be optimized using the design method. Aimed at automotive and aerospace systems, which can benefit from materials that are strong, lightweight, and conductive, the foams are also applicable to energy, water, and medical structures that require highly conductive or porous materials. Water and energy are core research areas of the Institute, which is dedicated to providing real-world solutions to sustainability issues.
"The key to the foams' strength and light weight is in their internal geometry, or what we refer to as internal architecture," said team leader Rashid Abu Al-Rub, associate professor of mechanical and materials engineering at the United Arab Emirates-based Masdar Institute. Al-Rub has developed a computer model that can generate thousands of different cellular materials, with varying combinations of different properties.
He stressed, though, that these aren't really new materials. Instead, "we are re-architecting a given material, such as steel or plastic, by manipulating its internal geometry so that we can deliver the desired properties -- whether stiffness, electrical conductivity, or porosity -- to the material," he said. Once a combination is selected and designed in the model, the foam can then be 3D printed. The cellular structures can be used as independent materials, or can be designed as a continuous reinforcement to improve the properties of solid materials.
The architected foams achieve their strength from the open geometry of their internal structure, which consists of more than 90% air. These structures are very organized looking, with many regular rows of the same repeated shapes. This contrasts with the more typical organic, complex shapes that often arise in designs for 3D printing, especially when those designs have been optimized for strength and light weight.
READ MORE ARTICLES ON 3D PRINTING COMPOSITES:
The new method could be used, for example, to control a structure's porosity. This can, in turn, control the flow of a liquid or gas in a component, improving efficiency in wastewater treatment systems, seawater desalination processes, and catalytic converters. The foams can also be 3D printed at extremely small scales, including nanoscale dimensions.
Al-Rub said his computer model could turn materials design on its head. "Currently, people design materials based on a material's existing chemistry, structure, and its corresponding properties," he said. "Our vision for material design instead looks first at the desired properties you are targeting in a material for a product application and then applies our proprietary design methods to optimize the structure and its internal geometry so that it will give you those desired properties." The team is working with several companies to obtain proof-of-concept funding for commercialization of the model.
---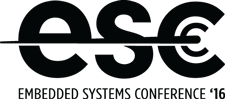 3D Printing's Brave New World. Ann Thryft will lead a panel discussion on one of the hottest topics in manufacturing: 3D printing. Come hear "3D Printing: The Brave New World of Manufacturing" at the Embedded Systems Conference, Sept. 21-22, 2016 in Minneapolis. Register here for the event, hosted by Design News' parent company, UBM.

---
Ann R. Thryft is senior technical editor, materials & assembly, for Design News. She's been writing about manufacturing- and electronics-related technologies for 28 years, covering manufacturing materials & processes, alternative energy, and robotics. In the past, she's also written about machine vision and all kinds of communications.