Are you a CAD or 3D design tool user feeling stuck in a rut? Do you think your creativity is being stifled by the limitations of your mouse? Don't sweat it. There has been a burst of new, innovative technology advances that promise to change how engineers interact with their longstanding 3D design tools.
It's not just 3D mice, though there have been some interesting developments on that front. Taking a page from smartphones and tablets, manufacturers are melding gesture-like capabilities into all sorts of input devices. The new features allow designers to sketch drawings or manipulate 3D models with more natural hand movements, instead of the cryptic and often complex mouse clicks traditionally associated with CAD or freeform sketch tools. Immersive 3D technologies are also becoming more accessible, bringing capabilities previously reserved for expensive virtual reality CAVEs to the desktop in affordable, turnkey offerings.
Click the image below for a slideshow of some fresh new input device ideas that may have you packing up your mouse.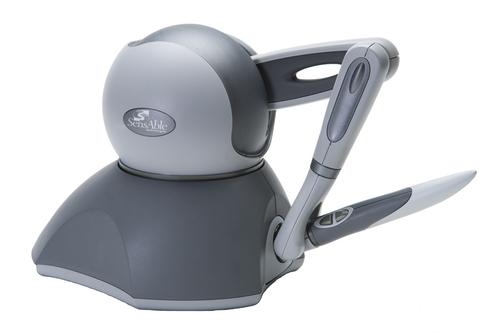 The Sensable Technologies PHANTOM haptic device line allows users to touch and manipulate virtual objects. The PHANTOM Omni model, the most cost-effective one in the portfolio, offers a compact footprint, and a IEEE-1394a FireWire port interface ensures quick installation and ease-of-use. Pricing starts at around $2,400.
(Source: Sensable Technologies)
Related posts:
{doclink 240306}
{doclink 243488}
{doclink 235139}
{doclink 233100}
{doclink 242667}
{doclink 242810}
{doclink 240666}