A new survey of hot technologies from IEEE Computer Society members and non-members from technology companies finds that cybersecurity ranked number one among all industry segments. Fully, 56% to 58% of respondents said cybersecurity is having the greatest impact on their industry.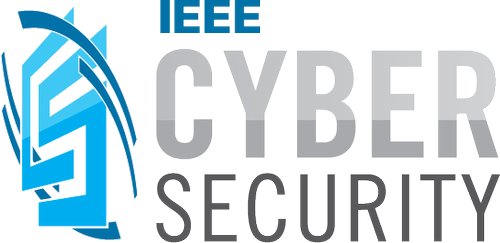 After cybersecurity, the second most influential technology ranked differently depending on the size of company and experience of the respondents. In companies with greater than 100 employees and among respondents with more than 10 years' experience, big data was the second most important technology. Among companies of less than 100 employees and with professionals having less than 10 years' experience, machine learning and intelligent systems ranked second.
This year isn't the first time cybersecurity has topped the list of critical technologies among IEEE members. "In January we conducted the survey of 200,000 computer professionals asking what technologies are having the biggest impact," Ken Chong, senior manager of marketing programs at IEEE Computer Society, told Design News. "Cybersecurity has been consistently one of the leading technologies, though the areas within cybersecurity are different from year to year."
Chong noted that cybersecurity related to the Internet of Things has grabbed the attention of technology professionals. "IoT is hot. When you connect IoT to a house or business or factory, there is a rise in the number of devices that can be hacked," said Chong. "As IoT becomes a bigger issue, so does cybersecurity."
Risk Assessment and Cyber Insurance
Another recent development in cybersecurity is risk management. The risk of attack is common enough now that companies are picking and choosing what they protect, and they're buying insurance to mitigate any damage. "Cybersecurity is getting more complicated. We're seeing risk-based cybersecurity," said Chong. "Companies are doing a risk assessment to identify critical assets that must be protected, since 100% protection is not possible. We're also seeing the emergence of insurance against cyber attacks."
READ MORE ARTICLES ON CYBERSECURITY:
Companies that specialize in cybersecurity are seeing the emergence of sophisticated security strategies backed by larger budgets. "Risk management is becoming a highly focused priority. The very slim budgets that are spent on IT security are usually 5% of a company's IT budget," Tim Weil, IEEE Computer Society member and principal at SecurityFeeds, told us. "That benchmark has been around for years, but it went up after recent national security threats. I'm convinced it will go up much higher."
Another shift in the world of cyber crime is the sophistication of the perpetrator. The weekend hacker has given way to organized crime. "It's indisputable that the profit margin for cyber attacks has gone way up. Its' not just kiddies who are looking for fun any longer," said Weil. "Digital Attack Map provides a daily report of attacks on every continent. You can see the sophistication and scale of the attacks go way beyond what they were before."
Rob Spiegel has covered automation and control for 15 years, 12 of them for Design News. Other topics he has covered include supply chain technology, alternative energy, and cyber security. For 10 years he was owner and publisher of the food magazine Chile Pepper.