Before You Buy Apple's iPhone 15, Read This
Before You Buy Apple's iPhone 15, Read This
Report points out potential design and workmanship issues with Apple's latest smartphones.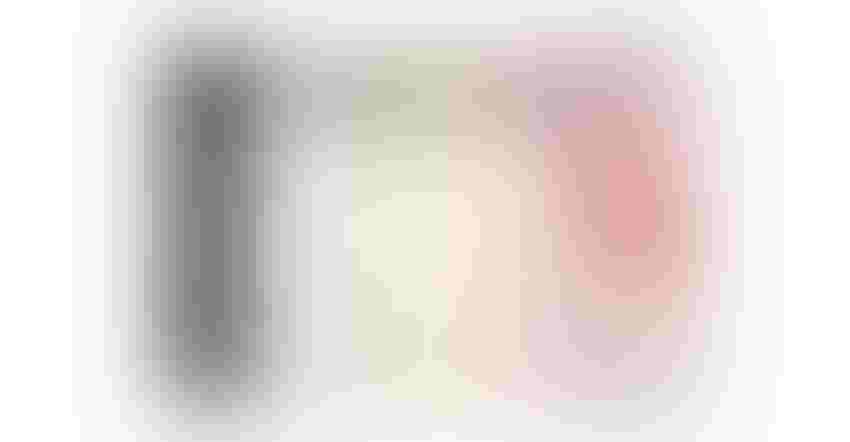 Apple's newest smartphones, the iPhone 15 (shown here) and 15 Pro, have already come under fire for construction defects and overheating processors.
Apple
Apple recently released its new iPhone 15 and 15 Pro models, and according to feedback so far, there are already major concerns about the smartphones' long-term durability and performance.
Blocles4u, a technology information site, has published a report that says some of the iPhone 15's highly touted construction materials and features are prone to wear and damage. Moreover, the smartphone's vaunted processor could be prone to overheating. According to a company spokesperson contacted by Design News, the site based its findings on a combination of reported user experiences, reviews, and expert analysis available in the public domain. The site also referenced findings from previous iPhone models where relevant and collected a broader spectrum of opinions and experiences.
Cracked Titanium
According to Blocles4u, the smartphone's aerospace-grade titanium case has shown to develop cracks. Apple's use of Grade 5 Titanium, which was heavily promoted in the marketing of the new smartphone, came under question after test results didn't meet expectations.
Drop tests have confirmed some of these concerns. Despite Apple's claims of increased durability with its ceramic Shield and titanium-aluminum construction, the iPhone 15 Pro fared poorly in some drop tests. These tests were conducted by YouTubers including Apple Track's Sam Kohl and JerryRigEverything.
According to the report, another potential issue discovered was discoloration on the Pro models. A report by 9to5Mac linked the discoloration to using the phone with oily hands. Apple has reportedly suggested that users wipe the device with a soft, damp, lint-free cloth.
Some users have also noticed that the display seems to protrude slightly past the frame. The misalignment issue contradicts Apple's promotional images.
Overheating Processors
One of most ballyhooed features in the flagship iPhone 15 Pro Max smartphone is the A17 chip, which enables many of the device's high-end features. But according to the report, the powerful chip also has a potentially devastating downside─overheating. According to feedback, reviews and heatmaps reveal temperatures as high as 48°C (118.4°F) around the A17 Pro chipset area. Some attribute the problem to challenges faced by TSMC, Apple's manufacturing partner, in the 3nm chip production process. The heatmaps show alarming temperatures, risking first-degree burns to users.
Youtuber Vadim Yuryev and Reviewer TechTablets confirmed the performance throttling issue due to the overheating.
Finally, some issues have surfaced during setup of the iPhone 15. A critical bug identified by Bloomberg's Mark Gurman affected all iPhone 15 models. This bug can render the phone inoperable if data is directly transferred from an older iPhone model. So far, Apple has released urgent updates, iOS 17.0.1 and iOS 17.0.2, to tackle the bug, ensuring smooth device setup.
Spencer Chin is a Senior Editor for Design News covering the electronics beat. He has many years of experience covering developments in components, semiconductors, subsystems, power, and other facets of electronics from both a business/supply-chain and technology perspective. He can be reached at [email protected].
Sign up for the Design News Daily newsletter.
You May Also Like
---
DesignCon 2024

Jan 30 - Feb 1, 2024
Jan 30 - Feb 1, 2024
DesignCon is the premier high-speed communications and system design conference and exposition, offering industry-critical engineering education in the heart of electronics innovation — Silicon Valley.
Learn More