OCP-Compliant Connector Provides One-Stop Solution for Data Centers
OCP-Compliant Connector Provides One-Stop Solution for Data Centers
Single, cable assembly combines power, plus low- and high-speed signals, to simplify server designs.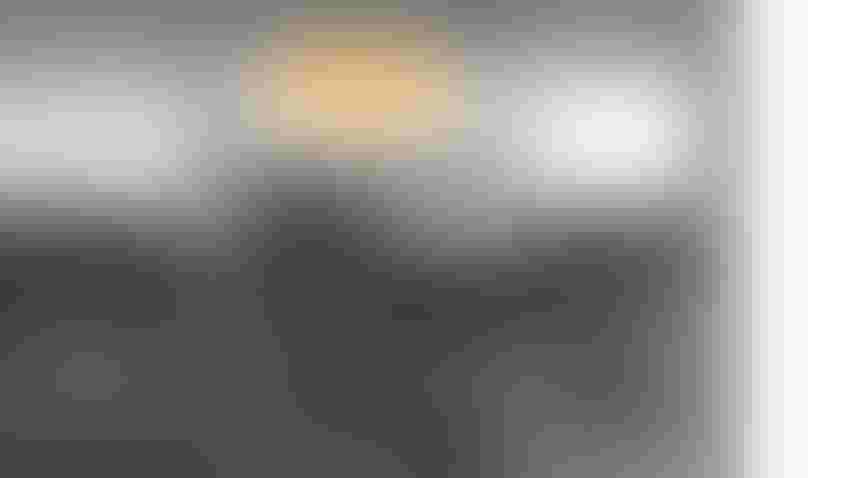 Molex' KickStart connector combines low-speed and high-speed signals, as well as power circuits, into a single cable assembly.
Molex
At a Glance
•Interconnectivity solution replaces multiple components and reduces the need to manage multiple cables

•Low-profile design and mechanical structure aligns with Molex's OCP-recommended, NearStack PCIe.
Connection solutions provider  Molex has expanded its array of solutions recommended by the Open Compute Project (OCP) with its  KickStart Connector System. An all-in-one system, KickStart is reportedly the first OCP-compliant solution that combines low-speed and high-speed signals, as well as power circuits, within a single cable assembly. This complete system eliminates the need for multiple components, optimizes space, and accelerates upgrades by offering server and device manufacturers a flexible, standardized and easy-to-implement approach for boot-drive peripheral connections.
The integrated signal and power system is a standardized Small Form Factor (SFF) TA-1036 cable assembly that complies with OCP's Data Center Modular Hardware System (DC-MHS) specification. Developed in collaboration with members of OCP, KickStart is recommended in OCP's M-PIC specification for cable-optimized, boot-peripheral connectors.
 Designed as an internal I/O connectivity solution for boot-drive applications, KickStart empowers customers to address evolving storage-signal speeds. The system accommodates PCIe Gen 5 signal speeds, with data transfer rates up to 32 Gbps NRZ. Planned support for PCIe Gen 6 will meet demands for ever-increasing bandwidth requirements.
 The KickStart connector is form-and-fit compatible with the form factor and robust mechanical structure of Molex's OCP-recommended NearStack PCIe Connector System, which offers the lowest mated profile height of 11.10mm for improved space optimization, increased airflow management and reduced interference with other components. The connector system allows for simple, hybrid cable assembly pinout from KickStart connectors to Sliver 1C for Enterprise and Data Center Standard Form Factor (EDSFF) hard-drive docking. Support for hybrid cables further simplifies integration with servers, storage and other peripheral devices while easing hardware upgrades and modularization strategies. 
Suited for OCP servers, data centers, white box servers and storage systems, KickStart reduces the need for multiple interconnect solutions while expediting product development.  Molex's data-center product development team collaborated with the company's power engineering group to optimize power-contact design, thermal simulation and power dissipation.
Samples of the KickStart Connector System are available for evaluation.
Sign up for the Design News Daily newsletter.
You May Also Like
---
Sep 12, 2023
The Battery Show brings together engineers, business leaders, top-industry companies, and innovative thinkers to discover ground-breaking products and create powerful solutions for the future.
LEARN MORE