MEMS and Ultrasound Tech Team to Reinvent Audio Speakers
MEMS and Ultrasound Tech Team to Reinvent Audio Speakers
Patented technology does away with moving coils to achieve richer sound.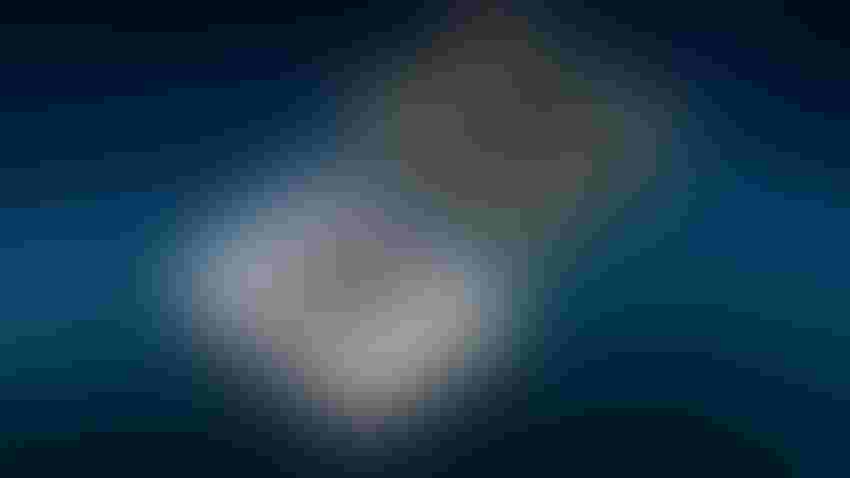 xMEMS has developed micro speakers that combine ultrasound techniques with the company's patented thin-film piezoelectric MEMS semiconductor technology to produce high fidelity sound unmatched by coil-type speakers.
xMEMS
At a Glance
xMEMS has tackled ultrasonic modulation for micro speakers.

Speakers leverage xMEMS' thin-film MEMS production technology.

Micro audio speakers using xMEMS technology on the horizon.
Coil speakers have been around for decades, and despite improvements, remain limited in their ability to reproduce high resolution audio. xMEMS Labs, which developed silicon micro speakers for hearing aids and ear buds leveraging its solid-state MEMS technology, is seeking to change audio speaker limitations with an all solid-state MEMS speaker.
xMEMs' new Cypress MEMS speaker replaces push-air sound reproduction with the company's ultrasonic amplitude modulation transduction technology. Ultrasonic modulation turns ultrasonic air pulses into rich, detailed, bass-heavy, high-fidelity sound, which the company says does away with the compromises of moving-coil technology. xMEMs'will roll out the technology in a host of high-volume consumer active noise canceling (ANC) earbud micro speakers, according to Mike Housholder, Vice President, Marketing & Business Development for xMEMS, in a recent interview with Design News.
The speakers, measuring a tiny 6.3 x 6.5 x 1.65 mm, sound 40x louder in low frequencies compared to xMEMS' prior generation speakers, providing stronger, deeper bass that is consistent with the best 10-12mm legacy coil speakers, including sound pressure levels (SPL) greater than 140dB as low as 20 Hz*.
Antiquated Coil Technology
Housholder noted in the interview that existing coil technology, while proven and easy to produce, is labor-intensive to manufacture and achieves poor part-to-part consistency. Other disadvantages include slow transient response, inaccurate reproduction, EMI susceptibility, and reliability.
Sound from ultrasound has long been researched, but has never achieved the acoustic performance required for broad commercial appeal. In developing the Cypress speaker, xMEMS succeeded in developing a full-range MEMS driver that achieves 143 dB SPL at 20 Hz, with thermal harmonic distortion of under 0.5%. Cypress comprises a modulator to generate an amplitude-modulated ultrasonic wave (carrier) that faithfully follows the amplitude of the intended audio signal; and a demodulator to synchronously demodulate the ultrasonic wave, transferring the acoustic energy down to the baseband, producing the intended audible sound as a result.
The sound envelope of ultrasonic pulses is an exact acoustic copy of the source signal, meaning across all frequencies, Cypress is more faithful to the original recording than current speaker technologies. Because of its superior resolution in the time domain, Cypress can more accurately reproduce today's advanced sound formats, including high-resolution and spatial audio.
Cypress' faster electrical-to-acoustic conversion can contribute to wider ANC bandwidth. In addition, Cypress' near-constant electrical-to-acoustic conversion time (group delay), can reduce DSP filter complexity which, in turn, leads to shorter DSP latency, rounding errors, and power consumption when processing ANC.
The MEMS-based ultrasound audio technology from xMEMS has been lauded by sound producers, including Brian Lucey, a mastering engineer for eight Grammy Award winners. He discusses the technology in the video below.
Leveraging MEMS Technology
The new speakers leverage xMEMS production-proven thin-film piezoeelectric MEMS technology that is used for its micro speaker products used in closed-fit earbuds and hearing aids. These include the company's Montara and more recently Montara Plus, Cowell, and Skyline DynamicVent.  The speakers provide improved mechanical response for higher detail, clarity, and separation; near-zero phase-shift for more accurate sound reproduction; and superior part-to-part phase consistency for high spatial imaging accuracy. The speakers' rigid silicon diaphragms eliminate speaker breakup for mid-treble clarity, and MEMS technology reduces the speakers' weight while reducing electromagnetic interference.
According to xMEMS' Mike Housholder, several companies will incorporate the Cypress speaker in their audio micro speaker products in coming months. The goal is to eventually incorporate the technology in consumer-grade, mass market speaker products.
Full-function Cypress prototype silicon is now sampling to select early customers. Production-samples of Cypress and its companion Alta controller/amplifier ASIC will sample starting next June,  with mass production by the end of next year.
Sign up for the Design News Daily newsletter.
You May Also Like
---
DesignCon 2024

Jan 30 - Feb 1, 2024
Jan 30 - Feb 1, 2024
DesignCon is the premier high-speed communications and system design conference and exposition, offering industry-critical engineering education in the heart of electronics innovation — Silicon Valley.
Learn More