Flexible Printed Circuits Expand Into More Applications & Industries
Flexible Printed Circuits Expand Into More Applications & Industries
Flexible circuits & printed electronics of several different types are replacing rigid PCBs in a range of applications and industries.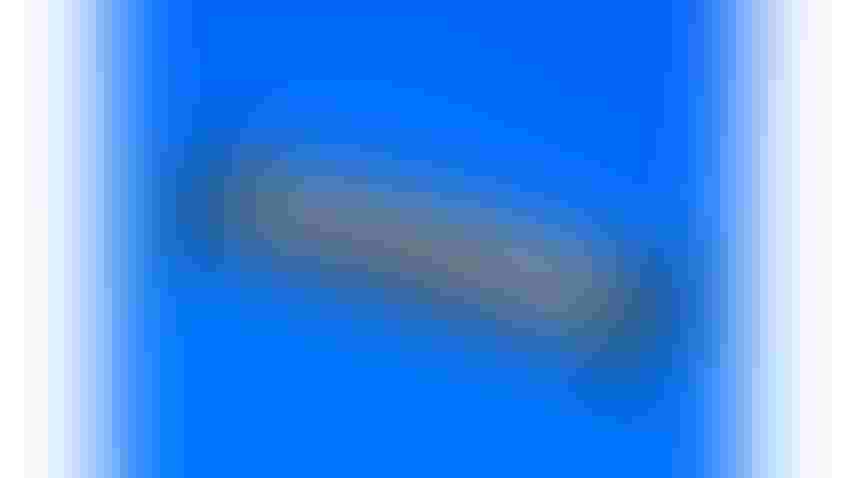 Molex's multi-layer flex assemblies feature high-density routing, a large number of interconnect options, impedance control and low signal loss.
Molex
Flexible electronics of one kind or another have been around for more than 20 years. What most now call flexible printed circuits (FPCs) are branching out to rigid-flex designs as well as highly flexible and conformable hybrids that incorporate elements of their printed electronics cousins.
Terminology can be confusing, especially between FPCs and printed flexible electronics, the original type of flex. "FPCs can mean many different things: definitions aren't set in stone," said Neil Armstrong, group managing director of In2tec. "As the industry has progressed, it has split into various diverse areas. Flexible electronics is a good overarching term."
At the beginning the technology was mostly membrane switch panels with simple electrical requirements, said Armstrong. A printed, or additive, process laid down silver circuits—with much higher electrical resistance than copper—on a polyester or polycarbonate substrate. 
That technology, printed flexible electronics, has been adapted to and influenced by industries such as wearables and mobile phones. Both demand bending electronics into shapes that aren't possible using rigid substrates. "Also, FPCs presented barriers to esthetics," said Armstrong. Printed flexible electronics are now used for wearables, RFID tags, and in tight spaces where assemblies must fit a non-square area, such as in-mold assemblies. Since then, FPCs and printed flexible electronics have developed along separate lines.
Flexible Printed Circuits versus Printed Circuit Boards
FPCs can be clearly distinguished from traditional PCBs. Those are usually stiff boards made by printing, which allows high levels of customization, said Preston Shipe, product segment lead for printed circuit solutions at Molex. In contrast, FPCs can be fully flexible or rigid-flexible hybrids.
The two also differ in substrate materials: FR-4 glass-reinforced epoxy laminate for PCBs and polyimide for FPCs, said Armstrong. Both usually deploy copper circuit materials. While polyimide has some flexibility, the fact that it's laminated limits the degree. FPC technology is quite stable and hasn't changed much: it deploys the same solder processes as for rigid FR-4 boards. "These [FPCs] are not used for industries that require dynamic flex or conformable design." 
While FPCs often refer to just a circuit area on a substrate, electronics assemblies that include components and other functional items are also required. In2tec designs and manufactures both substrates and components.
Hybrid FPCs combining rigid and flex sections can be used in designs with components on both sides of the circuit, said Ken Stiles, manager of project engineering for printed circuit solutions at Molex. Molex designs and builds both flex and hybrid types, as well as matching connectors.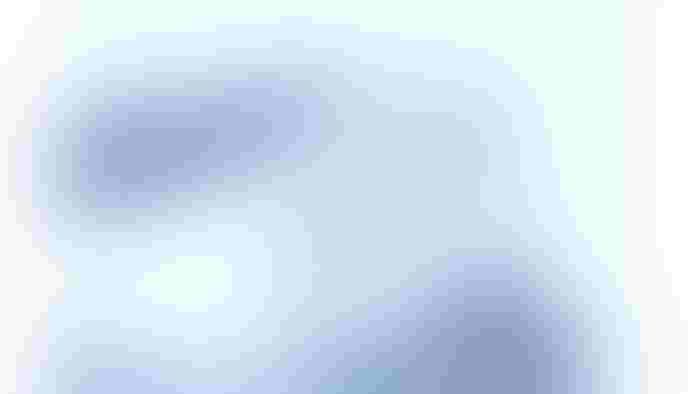 In addition to the typical polyimide circuit substrates of most FPCs, which have limited flexibility, In2tec also uses more flexible substrate materials such as polyester for greater dynamic flexibility. IN2TEC
What Applications and Industries Are Best Suited for FPCs?
Products that are small, complex, and lightweight and that must maintain high-speed signal integrity or operate in harsh environmental conditions are all good candidates for ultra-reliable FPCs, said Stiles. "They enable high-density circuitry and are suited for designs subject to repeated use, such as hinged devices. Thermal management is also simpler."
Molex is seeing growth in automotive, medical, industrial, and military industries, as well as in wearables and miniaturized electronics. Other industries that can benefit from FPCs include communications and aerospace.  
"The biggest growth we see right now is in the electrification of the automotive space," said Stiles. "In the last 12 to 24 months, we've seen battery makers looking at FPCs for voltage and temperature sensing in battery management circuits." 
In power drive inverters for EVs, where signal and power are typically routed between different boards, FPCs are lighter than cable harnesses and equally reliable. he said. FPCs are also growing in in-vehicle infotainment user interfaces and in autonomous driving in the compute modules that process sensor signals like LIDAR and radar detection.
What Substrates Work Best for Flexible Circuit Applications? 
The operating environment normally determines a design's substrate choice, depending on its ability to carry temperature. Additional substrates have been developed for different heat levels, from polyimide down to PET, and ink materials are being developed to reduce their resistivity and take more heat, said Armstrong.
In2tec focuses on flex hybrid technology, "the integration of electronic components onto a flexible substrate with additive circuits, generally an epoxy ink embedded with silver flakes," said Armstrong. This combines elements of both traditional FPCs and printed flexible electronics. The conductive adhesives used to create the electrical bond aren't as strong as mechanically and electrically robust solder. So In2tec's process usually adds a second, encapsulating adhesive layer that creates the total mechanical bond. 
Unlike solder, conductive adhesives don't flow and create a very neat finish when heated, so manufacturing is slightly more complex. "Today we can deliver components at the 0201 level, circuit track and gap at 0.2 mm," said Armstrong. "This allows conductive adhesive technologies to deliver upwards of 80% of the world's PCB assemblies. We can deliver pretty much the same functionality as a rigid board." 
For its part, Molex's FPCs typically use different thicknesses of a polyimide dielectric substrate, usually laminated to copper traces with acrylic or epoxy adhesives. Many military and aerospace FPC applications in the U.S. use Dupont's adhesiveless materials, said Stiles, but in Asia epoxy adhesives typically adhere copper to the dielectric. Thicker dielectrics are best for designs with a specific distance required between signal and ground layers or with a signal integrity requirement. 
One of the biggest advantages of flexible electronics is that "it is a fundamentally different approach to manufacturing, replacing subtractive removal of laminated copper with additive deposition of conductive ink," according to a June 2023 IDTechEx report. "This reduces waste and facilitates digital manufacturing with the associated benefits of rapid prototyping and straightforward design adjustments.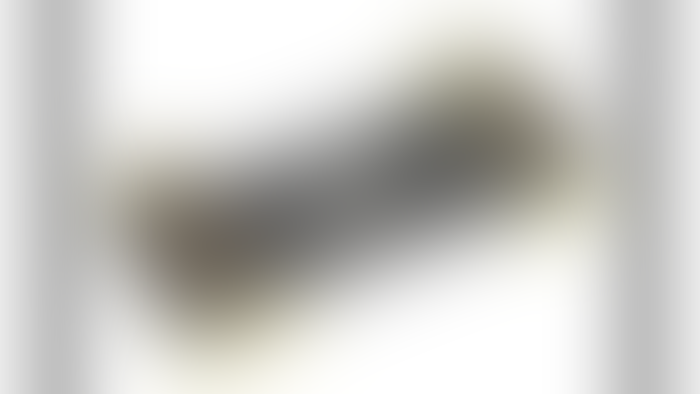 High-speed copper flex assemblies from Molex, including copper flex jumper options, can overcome design challenges in space-constrained applications, while also improving airflow and thermal management. MOLEX
Challenges in Designing and Testing FPCs
Throughout their history, the challenges of designing and testing flexible printed electronics solutions— versus FPC polyimide copper and FR-4 copper techniques—have been fairly consistent, said Armstrong. They generally fall into two categories: improving the size and type of components that can be placed, and increasing resistivity and allowing more power dissipation on the substrate.
Power issues derive from the conductive inks In2tec uses to make circuits and traces. In2tec's carrier ink containing silver or copper particles has less metal than copper traces, resulting in much higher resistance in the circuit. "So we're working on different inks to create lower resistivity, or creating a bigger surface area by making traces wider or deeper, or making more channels for the ink to flow through," said Armstrong.
Through-hole components also pose restrictions, since it's much harder to make a through-hole via on a flex hybrid than on a polyimide or FR-4 substrate: different processes are required to create a strong via. Consequently, many flex suppliers use surface-mount instead, but that limits component density, said Armstrong.
To reduce cost, some suppliers skip processing steps other manufacturers may do, said Stiles. "For less complex circuits in the commercial space that may be adequate, but there may also be some risks." But as complexity rises, so does the risk of failing to meet IPC requirements. 
Others may cut back on some tests, such as cross-plated via testing, which are expensive. "The IPC standard may dictate using X number of coupons, so we typically follow this, and most U.S. manufacturers do, too," said Stiles. "This is at least partly because U.S. FPC manufacturers often sell to military/aerospace customers. Some other FPC providers might only use fewer coupons, but those may be more commercial-type applications."
Other ways to reduce cost include utilizing simpler, less-expensive circuits, or a printed electronic circuit, in some areas of the design. Automation can also help reduce costs, and this is increasing in flexible circuit manufacturing, he said.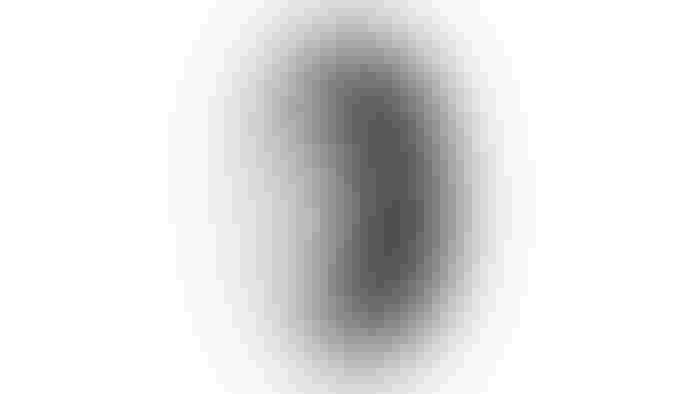 In2tec's 3D complex curve flex technology creates conductive circuits that conform to the shape of the product, such as a smartwatch. IN2TEC
Major Advances in Flexible Circuit Technology
A number of new techniques and processes are being developed, especially new manufacturing processes, said Armstrong. In2tec recently invested in a manufacturing line that's highly focused on flex hybrid technology, instead of the previous modified manufacturing line producing solder-based boards. The new line allows more accurate component placement.
One upcoming trend is 3D circuit assemblies, also called conformable assemblies, which conform circuits to a 3D shape, said Armstrong. "Some companies are investigating this, but so far with only a very restrictive component count and type. When the circuit is curved, you still have flat components that must sit on that curve, so the component may rock on it. One solution is to form a flat area in the curve for the component, but suppliers are generally finding it difficult to integrate components in these assemblies. Another issue is how do you curve the entire assembly? Do you place components on a curve or do you curve the whole thing later?"
High-density interconnect (HDI) is one area where Molex is seeing good growth, primarily in rigid-flex designs in smart devices such as wearables, said Stiles. "HDI enables dense packaging solutions using <0.40 mm pitch components and blind/buried/micro via technology." He also cited a drive toward higher-temperature materials in automotive that work well at 125 - 130 degrees C. While these materials are common in aerospace and military markets, options in FPCs are still limited.
Flex Circuits Going Sustainable
For its part, In2tec has spent the last 20 years of flex circuit history developing substrate and ink materials, and component integration techniques, focused on the entire flexible circuit assembly's sustainability.
Ten years ago the company added a focus on recyclability, said Armstrong, something not possible with FR-4 technology. It began using highly recyclable PET in substrates and developed and patented compatible materials and manufacturing processes. 
"With new technology break-throughs you can unzip components and materials at end-of-life for recycling and re-use, and they deliver the same performance as a rigid board, especially using flex-rigid," said Armstrong. "So why use fiberglass and copper at all? I think these will be the big drivers for flex: its 100% recyclability and the potential for reuse as well. We know the big component makers and the big contract manufacturers are looking at what will deliver that circularity."
Sign up for the Design News Daily newsletter.
You May Also Like
---
Sep 12, 2023
The Battery Show brings together engineers, business leaders, top-industry companies, and innovative thinkers to discover ground-breaking products and create powerful solutions for the future.
LEARN MORE