Solid-State Batteries: 'Success Depends on Manufacturability'
Solid-State Batteries: 'Success Depends on Manufacturability'
ION Storage Systems CEO describes the challenges in going from the lab to full production of SSBs.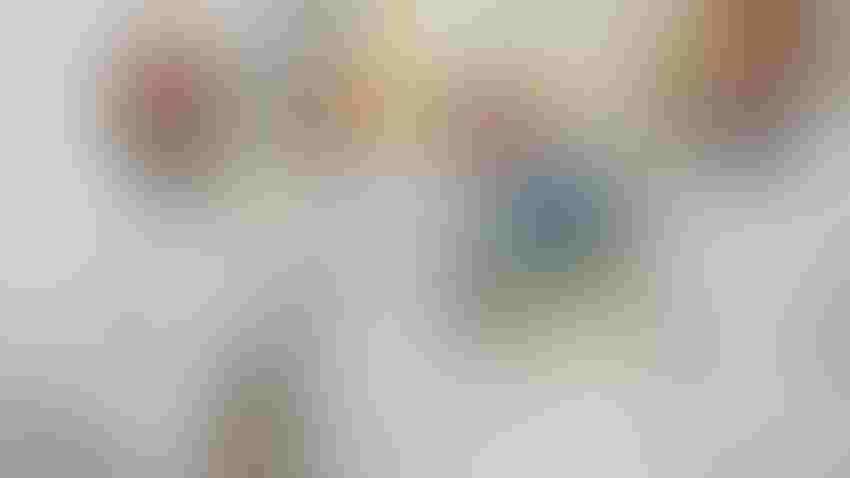 ION Storage Systems CEO Ricky Hanna (center) and Process Engineer Teddy Strozyk demonstrate ION's solid-state battery design to Congressman Glenn Ivey during a tour of ION's facilities in April 2023.
Image courtesy of ION Storage Systems
At a Glance
Solid-state batteries offer advantages in energy density, stability and safety

In spite of this potential, few SSBs have gotten from the lab to mass-production.

ION Storage Systems CEO Ricky Hanna describes how his company is addressing the challenges of scaling.
ION Storage Systems is a Maryland-based company developing high-energy-density solid-state lithium metal batteries. Solid-state batteries (SSBs), in contrast to traditional lithium-ion batteries, offer enhanced stability in their chemistry, improved safety features, and the potential for higher energy density.
So why isn't the market awash in SSBs already? The challenge in realizing the benefits of these advanced batteries has largely been in scaling production. A big part of that challenge comes from the difficulties in sourcing the necessary materials.
ION has addressed the sourcing problem in part with a recently signed multi-year supply agreement with global ceramic materials products supplier Saint-Gobain Ceramics. With that partnership in place, ION expects to achieve significant scale within the next 2–3 years.
But other challenges remain. We asked ION Storage Systems CEO Ricky Hanna to walk us through the company's solid-state journey.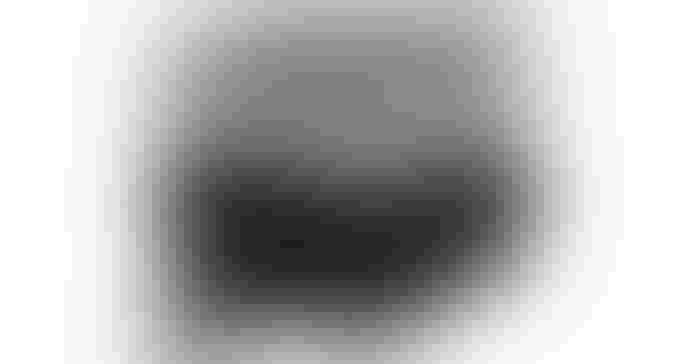 ION's patented Bilayer Cell Architecture for its graphite-free, anode-free, solid-state battery solution. Image courtesy of ION.
What made you decide to commit to solid-state batteries?
ION Storage Systems CEO Ricky Hanna: After finishing my time as Executive Director of Battery Operations at Apple, and after seeing some of our competitors deal with the fallout of needlessly flammable batteries, I decided to focus my career on finding a high-energy and safe battery. Ultimately, I was drawn to solid-state batteries because of their more stable chemistry. Solid-state batteries are safer and enable a higher energy density. In my experience manufacturing billions of batteries over 20 years, these attributes are a winning combination. Solid-state batteries have the potential to transform all market segments of electrification.
Why haven't we seen solid-state batteries being mass-produced?
Hanna: "To me, ideas are nothing unless executed. They are just a multiplier. Execution is worth millions," Steve Jobs once said. I think it applies to our industry more than ever given the demands of electrification. There are countless novel battery technologies; very few will prove to be transformational. Their success depends on manufacturability.
I traveled around the world visiting solid-state battery startups. In many cases, their lab-produced prototypes dramatically outperform traditional lithium-ion batteries. These companies have excited potential customers and investors raising billions of dollars to bring their technologies to market. However, despite these massive investments pouring in from private and public sources, solid-state batteries are not yet deployed in any major commercial products.
The reason is simple: there is a big difference between producing a few breakthrough battery cells in a lab and producing millions of these cells reliably, repeatedly, and with consistent quality every day. We can only accelerate the transition to an electrified world when we overcome the obstacles towards the TWh scale manufacturing of solid-state batteries.
How is ION addressing those challenges?
Hanna: About half of the team at ION is focused on technological innovation while the other half is completely dedicated to manufacturing. We can't innovate without first executing a plan to manufacture our solution. And that's the biggest mistake battery companies fall into. I know from experience that manufacturability is the critical component of success beyond lab prototypes. I've seen far too many battery companies 'perfect' their interesting technology before even considering production.
At ION, we plan for success with a strategy based on two fundamental principles. Manufacturability is a performance metric just like energy density, safety, operating temperatures, charge times, pack integration needs, or cost of our battery cells. Secondly, we have committed to never compromise one metric for another.
We designed our advanced solid-state battery cells with manufacturability in mind - using readily available materials including ceramics. Many battery innovators use ceramics. That makes sense. Ceramics offer various advantages. They are non-flammable, highly conductive, can resist high temperatures, and are made of low-cost materials that need not be mined in environmentally and socially challenging circumstances.
How do the advantages of ceramics translate into success for your battery?
Hanna: Humanity has used ceramics for thousands of years. Today, their production is increasingly industrialized. Ceramics are not just used for plates and pots. They are used in aerospace to replace heavier metals. They provide the heat shields to protect astronauts on re-entry into the atmosphere. Ceramics are even at the core of the chips that enable electronic devices from computers to mobile phones.
Before our first lab was ever opened, we made a conscious decision to adopt industrialized, high-volume manufacturing techniques from other industries as the foundation for making our first battery prototypes. We are collaborating with companies that have centuries of experience built on generations of optimizing and scaling the same manufacturing techniques we employ at a smaller level.
This strategy offers us access to production quality and consistency that no startup can deliver. We make sure that every step we take in our prototype factory is scalable with these partners. This approach makes sure that our innovation can be integrated into their large-scale, tested production systems.
What's next for ION's solid-state batteries?
Hanna: We are working on battery innovation that will allow for transformational improvements in a world that will become increasingly electrified. But that begins with how we manufacture our product—by using as many "off the shelf" components as possible. This premeditated design choice allows us to incorporate existing—commoditized—components and assembly techniques that are already available in high volumes and of high quality. Our approach also allows us to use the most cutting-edge materials available today such as high-energy-density cathodes.
We believe that our strategy offers the most realistic comprehensive plan considering supply chain, manufacturing, cell performance, and customer product integration. Most of the manufacturing processes we have adopted already exist at scale. We are launching a novel technology using established and tested industrial processes with talented engineers who always have mass-scale quality manufacturing on their minds. Execution is indeed worth millions on the path toward the widespread adoption and electrification people and the planet are waiting for.
Sign up for the Design News Daily newsletter.
You May Also Like
---
Sep 12, 2023
The Battery Show brings together engineers, business leaders, top-industry companies, and innovative thinkers to discover ground-breaking products and create powerful solutions for the future.
LEARN MORE