New Battery Chemistries Offer Alternatives for EVs and Grid Applications
New Battery Chemistries Offer Alternatives for EVs and Grid Applications
Materials scientists at Argonne National Laboratory are studying magnesium, lithium-sulfur, and flow batteries.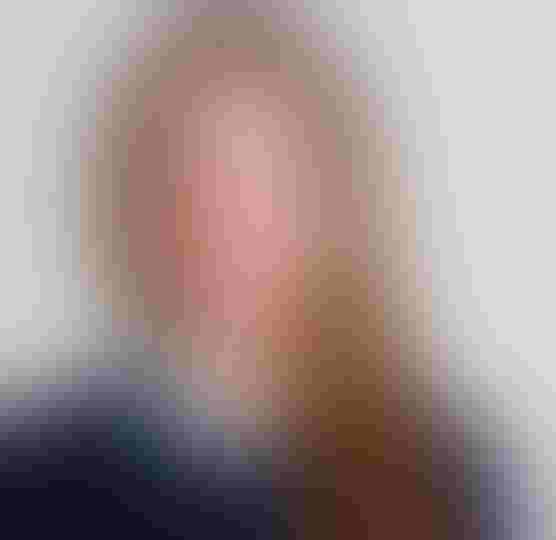 A trio of new battery advancements could one day serve to boost energy density and cut cost in applications ranging from electric cars to grid storage systems, a materials scientist will tell attendees at the upcoming Battery Show.
Lynn Trahey of Argonne National Laboratory will say that scientists are studying magnesium and lithium-sulfur chemistries that could one day offer the potential to replace lithium-ion, as well as flow batteries with inexpensive membranes that could eventually act as alternatives to today's vanadium redox batteries. Such batteries, if successful, would improve on the weaknesses of today's existing chemistries and offer a vast new set of applications, she added.
Materials scientist Lynn Trahey of Argonne National Laboratory: "If you could have the same performance with lower cost, we think there would be a lot of interested markets." (Image source: Argonne National Laboratory)
"It would be tough to make the grid as robust as it needs to be," Trahey told Design News. "And it would be tough to make electric vehicles affordable for everyone. But if you could have the same performance with lower cost, we think there would be a lot of interested markets."
Magnesium
Trahey said that magnesium-ion batteries could serve as an alternative to lithium-ion in electric cars and grid storage. Such batteries would use a cathode and electrolyte similar to that of lithium-ion. But the anode would be critically different. "In magnesium, we are not even considering the use of graphite, or any sort of intercalant anode," Trahey said. "We are looking straight at magnesium metal."
On paper, magnesium-ion offers a tremendous potential energy boost over lithium-ion—possibly as much as two-to-one. In theory, such capabilities would enable automakers to use batteries that are half the size, while offering the same power as today. Trahey emphasized, however, that such advancements face many technical challenges and are still far from the prototype stage. "Paper and practical advancements are very different," she said.
Lithium-Sulfur
Argonne scientists are examining the possibility of replacing the graphite in a conventional lithium-ion anode with lithium metal and using sulfur for the cathode, instead of an expensive inorganic solid (such as cobalt). That combination would result in vastly lower costs, as sulfur is said to be literally "cheaper than dirt."
Such an advancement comes with challenges, however, as many battery scientists have discovered over the years. In the past, lithium-sulfur has been plagued by low-cycle life and by the problems associated with the use of flooded electrolytes. Trahey said that Argonne is working on practical solutions for such issues. "What we are trying to do is engineer a battery that can match up with lithium-ion," she told us. "If we can match up the performance of lithium-ion with these cheaper materials, then we will have a winner."
Flow Batteries
Argonne scientists want to improve on the giant tank-based vanadium flow batteries sometimes employed in grid storage by changing the membranes that act as separators. The key, Trahey said, is to use so-called "macro-molecules" to replace the conventional ions in the flow battery. "In any separator, you're trying to keep the ions apart from each other," Trahey said. "And the ions are so small that we just asked, 'What if we use macro-molecules?' That way, we could use a size-selective membrane that is much, much cheaper."
The lab's scientists are studying the use of various macro-molecules that could enable such a membrane. They foresee the technology being employed in traditional grid storage applications to help deal with renewable intermittency, frequency regulation, and grid maintenance issues. "Our hope is it would be cheaper than vanadium redox and less toxic, so it could be worked on by people with less specialty training," Trahey said.
Trahey cautioned that all three of these battery advancements are still at the basic research stage. "Battery improvements do not follow Moore's Law," she told us. "Batteries are highly complex chemical playgrounds, and so much is happening deep inside that you can't always expect time to necessarily give you the battery you want."
RELATED ARTICLES:
Trahey will be on hand at The Battery Show to discuss the benefits and challenges facing magnesium, lithium-sulfur, and flow batteries in a session called Emerging Chemistries: Fundamental Challenges.
Senior technical editor Chuck Murray has been writing about technology for 34 years. He joined Design News in 1987, and has covered electronics, automation, fluid power, and auto.

North America's Premier Battery Conference.
Join our in-depth conference program with over 100 technical discussions covering topics from new battery technologies and chemistries to BMS and thermal management. 
The Battery Show. Sept. 11-13, 2018, in Novi, MI. Register for the event, hosted by Design News' parent company UBM.
Sign up for the Design News Daily newsletter.
You May Also Like
---
Sep 12, 2023
The Battery Show brings together engineers, business leaders, top-industry companies, and innovative thinkers to discover ground-breaking products and create powerful solutions for the future.
LEARN MORE