Five Themes to Watch For At This Year's Battery Show
Five Themes to Watch For At This Year's Battery Show
Electric vehicle recharging and battery recycling are obviously key issues, but here are some other themes at The Battery Show North America to keep an eye on.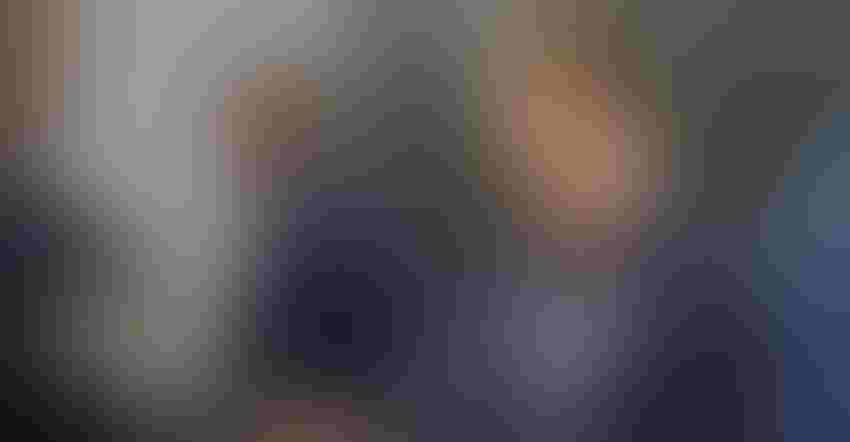 This year's Battery Show in Novi, MI, will provide plenty of opportunities to network and learn about the latest in battery technologies and industry issues.
Informa
The important role batteries play in our lives will be on full display at The Battery Show North America at the Suburban Collection Showplace in Novi, MI, from September 12 through 14. Upward of 775 suppliers in batteries and electric and hybrid vehicles will be exhibiting, and there is a rich, full slate of educational courses, keynote presentations, technical sessions and workshops, and numerous networking opportunities for attendees.
The Battery Show site has complete details on what attendees can view and participate in at the show. Editors Michael Anderson and Maria Guerra from Design News's sister site, Battery Technology, will be on site to provide comprehensive show coverage. Design News has identified several interesting themes prevalent in some of the presentations from the upcoming show. While some trends are well-known, there are a couple of other areas to watch out for.
For a recap of last year's Battery Show, view the video below:
Can EV Owners Conveniently Charge Their Vehicles?
Not surprisingly, a major concern among EV owners and industry leaders is the dearth of a comprehensive electric vehicle charging infrastructure. This will be addressed in several sessions, including a Leaders Roundtable session titled "Can We Build Charging Infrastructure Fast Enough to Meet Growing Demand?" on Thursday, September 14, between 10:30 to 11:45 am. In this session, speakers from major companies involved in electric vehicle charging will hash out the current issues and progress.
Another concern for EV owners is the amount of time now spent charging their vehicles at EV charging stations. A case study on the use of stationary battery storage to optimize fast charging will be presented in a session titled, "Stationary Battery Storage to Optimize EV Fast Charging Locations," Tuesday, September 12, from 3:30 to 4:00 PM. The case study will provide an overview of typical power demand profiles in a large charging site and key parameters influencing power demand profiles and their impact on stationary battery design.
Where Does Battery Recycling and Sustainability Stand?
Another hot-button topic is the status of battery recycling, particularly for lithium-ion batteries. On Wednesday, September 13, from 10:45 to 11:45 PM, a session titled "Overcoming Hurdles in Advanced Battery Recycling" will look at issues involved in obtaining scrap materials, developing capacity and technical efficiency to recover materials, and honing precise manufacturing techniques to develop battery-grade materials.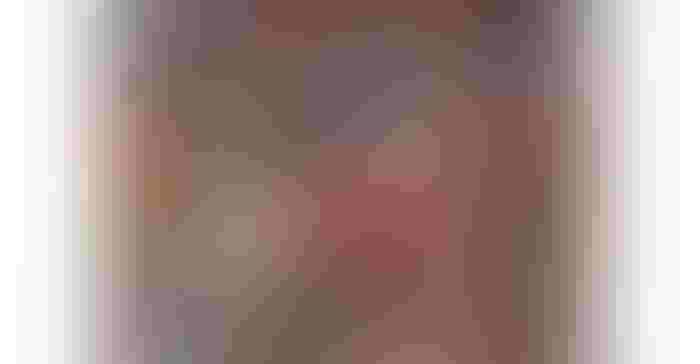 Battery recycling will likely be a big topic at this year's Battery Show.
Because sustainability is also related to battery recycling and the drive to reduce emissions, the selection of materials is also important. A session titled, "Empowering a Transformative Pathway: Sustainable Material Design Selection in the Rapidly Evolving EV Market," to take place Wednesday, September 13, from 12 noon to 12:45 PM, will examine the market trends, legislation, disclosure requirements, and consumer sentiment surrounding the use of sustainable materials in EVs, focusing on EV components, charging stations, and batteries.
Is North America's Battery Supply Chain Making Strides Toward Being Independent?
At last year's Battery Show, several industry sessions discussed the dependence North America has on offshore countries for raw minerals used in batteries, as well as other supply-chain complications such as establishing battery plants in North America. What progress has been made? These issues will be addressed in several sessions dealing with supply-chain issues.
On Wednesday, September 13, a 9:45 AM keynote session titled "Achieving a Self-Sufficient North American Lithium Supply Chain" will look at how US companies are trying to build a lithium supply chain that remains onshore. The all-important issue of obtaining and refining raw minerals will be discussed in a session titled "Developing the North American Lithium Mineral Supply Chain" on Tuesday, September 12, from 1:30 to 2:30 PM.
Onshore manufacturing is foremost on the mind of battery suppliers' efforts to strengthen their domestic supply chain. On Tuesday, September 12, between 10:40 AM to 11:40 AM, a panel session titled "Keys to Successfully Locating Your Manufacturing Facility in the United States" will discuss the experiences several companies have had selecting plant locations and dealing with design and construction issues.
The Government Steps in to Help the Battery Industry
The idea of the US government getting involved in the battery industry may initiallly be off-putting to some, but federal-level initiatives are likely to play an important role in funding and driving battery research and development as well as supply-chain initiatives. Agencies such as the Department of Energy stand to benefit from the CHIPS and Science Act and Inflation Reduction Act (IRA) bills passed in 2022. Battery companies would be wise to be aware of any federal programs they might be able to take advantage of.
One early keynote session titled "U.S. Department of Energy Activities to Support Battery Innovation, Manufacturing, and Supply Chains," will discuss what the federal Department of Energy is up to, on Tuesday, September 12, from 9:30 to 10 AM.
In addition, the passing of the IRA could trickle down to impact future R&D and supply-chain initiatives. To learn more, attend the session titled, "The Top Ten Questions Industry Leaders Are Asking About the IRA," to take place, Tuesday September 12, from 11 am to 12 noon. In this roundtable, an expert panel of policy advisors, attorneys, and industry leaders will discuss the questions that companies are asking about the IRA and its impact on strategic decisions related to investments and operations.
How Can Al and Simulation Help Batteries?
Artificial intelligence (AI) is making its mark in many technology sectors, so why not batteries? While AI is far from a prominent topic at this year's show, it is the centerpiece of a keynote session titled "Solve the Intractable Physics of Batteries with AI". In this session, Dr. Richard Ahlfeld, CEO and Founder of Monolith, will discuss how AI is being used to better understand the behavior and characteristics of batteries, in the hope of paving the way for batteries with higher performance and energy density.
The use of simulation is also helping companies design a better battery in less time. A session titled "Disrupting the Battery Development Process with Altair Digital Twin" on Wednesday, September 13, from 1:00 to 1:45 PM, will discuss how Altair and battery specialist Danecca developed a virtual presentation of a physical battery pack subject to a transient duty cycle. The digital twin mimics the embedded control logic of the hardware to manage system heating and cooling during the event. 
Spencer Chin is a Senior Editor for Design News covering the electronics beat. He has many years of experience covering developments in components, semiconductors, subsystems, power, and other facets of electronics from both a business/supply-chain and technology perspective. He can be reached at [email protected].
Sign up for the Design News Daily newsletter.
You May Also Like
---
Sep 12, 2023
The Battery Show brings together engineers, business leaders, top-industry companies, and innovative thinkers to discover ground-breaking products and create powerful solutions for the future.
LEARN MORE