Slideshow: From Aston Martin to DeLorean, the Best Movie Cars
Slideshow: From Aston Martin to DeLorean, the Best Movie Cars
Cars have played a significant role in films throughout movie history. We highlight some of the best.
In the soon-to-be-released film, Need for Speed, the Ford Mustang will earn its 3,000th credit in movies and television programs. Over nearly 50 years, it has appeared in films ranging from Goldfinger and Bullitt to such TV shows as Spencer and Kojak.
Not to be outdone, the Chevy Corvette sports a similarly long resumé, and is rumored to be adding to it with an appearance in the 2014 action film, Captain America: The Winter Soldier.
The truth is, though, there's nothing unique about cars playing big movie roles. It's been happening for decades with countless vehicles that are fast, slow, elegant, and ugly. Car chase scenes in such films as Bullitt and The French Connection are now considered classics. And 40 years after its release, automotive buffs still talk about the role of the classic cars in American Graffiti.
We've collected photos of vehicles that played major movie roles. There are, of course, countless more. Tell us about your favorites in the comments section below.
Click the image below and cruise through movie history.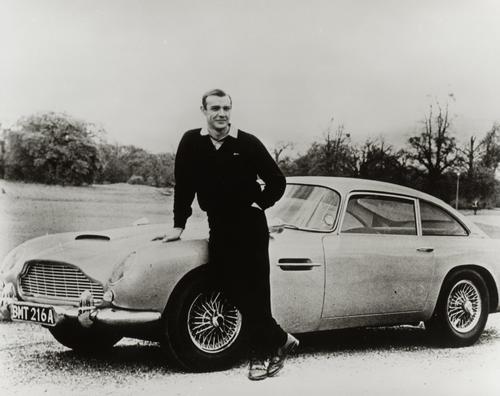 According to movie legend, Aston Martin was initially reluctant to part with its Aston Martin DB5 for the filming of the 1964 James Bond film, Goldfinger. As a result, the producers had to pay for the prototype used in most of the scenes. The vehicle, considered to be the most famous in movie history, provided Bond with an assortment of gadgets, including revolving license plates, a GPS dashboard, armrest controls, smoke screen, oil slick, rear bullet-proof screen, front-wing machine guns and, of course, the ejector seat.
(Source: Aston Martin)
Related posts:
Sign up for the Design News Daily newsletter.
You May Also Like
---
Sep 12, 2023
The Battery Show brings together engineers, business leaders, top-industry companies, and innovative thinkers to discover ground-breaking products and create powerful solutions for the future.
LEARN MORE