LG Signs $3 billion EV Battery Supply Deal with Toyota
LG Signs $3 billion EV Battery Supply Deal with Toyota
LG's Michigan plant will provide battery modules for Toyota's Kentucky EV assembly plant.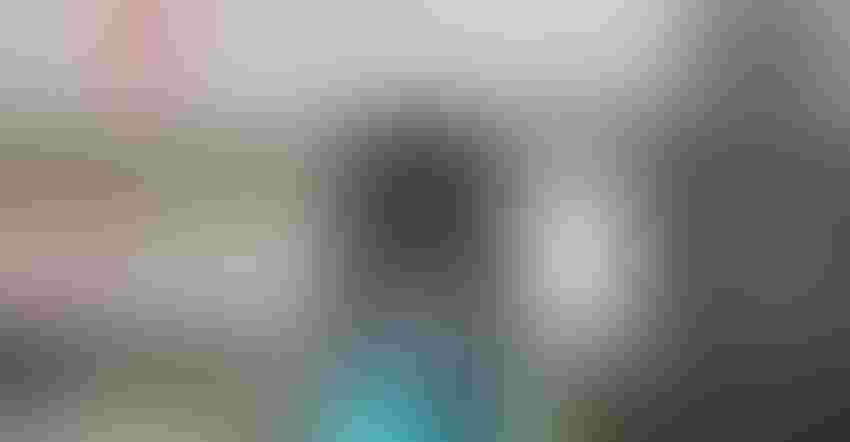 Visitors look at a booth of LG Energy Solution during the InterBattery exhibition at COEX in Seoul.
JUNG YEON-JE/AFP via Getty Images
Toyota shed some light on the early steps of its recently announced roadmap toward eventual solid-state EV batteries by announcing a supply agreement for lithium-ion battery modules from LG Energy Solution.
The contract, which calls for LG to invest $3 billion in building a Michigan plant to make the battery cells and assemble them into modules, is for high-nickel NCMA (nickel, cobalt, manganese, aluminum) pouch-type batteries.
LG says this is the company's largest deal as a battery supplier, not counting joint ventures such as ones with General Motors and Honda. The company will supply Toyota automotive battery modules at an annual capacity of 20 gigawatt-hours starting in 2025 for use by Toyota Motor Manufacturing Kentucky. Toyota will assemble the LG modules into complete packs for installation into a new as-yet-unannounced EV to be built at that factory.
Toyota told Reuters in August that the company would invest $5.27 billion in its own battery facilities in the U.S. and Japan. These plants will begin production between 2024 and 2026 with a capacity of 40 gWh.
Toyota's stated goal is to produce up to 3.5 million EVs annually across 30 Toyota and Lexus battery EV models. "At Toyota, our goal is to reduce carbon emissions as much as possible, as fast as possible," said Tetsuo "Ted" Ogawa, president and CEO of Toyota Motor North America. "Having secure supplies of lithium-ion batteries at scale with a long-term relationship to support Toyota's multi-pathway approach and growth plans for BEVs in North America is critical to achieve our manufacturing and carbon reduction plans." The LG Energy battery cell that Toyota will use in an upcoming EV model.
This new plant brings LG's count to eight EV battery plants in operation or under construction in the U.S. LG announced a $4.4 joint venture with Honda for an Ohio battery plant last year. That plant, which opens in 2024, will have double the production capacity of the Michigan plant supplying Toyota, with 40 gWh annual battery capacity. LG is also building a $4.1 billion, 45-gWh battery "gigafactory" in Windsor, Ontario, Canada to supply Stellantis.
"We're excited to have Toyota, the best-selling global automaker, as our new customer," said Youngsoo Kwon, CEO of LG Energy Solution. "The agreement also presents another big opportunity for us to strengthen our production capacity in North America, thereby bringing more real-life, large-scale progress toward electrification in the region."
LG boasts that the company now supplies its batteries to all the top five global automakers. One of those customers, somewhat infamously, is General Motors, which had to recall the Chevrolet Bolt EV due to battery fires caused by manufacturing defects in the cells LG supplied. LG paid GM $1.9 billion in reimbursement in that case.
Acknowledging subsequent concerns, LG's release includes the statement that "LG Energy Solution continues to enhance battery safety, including with respect to its thermal management for its high-nickel NCMA batteries."
Sign up for the Design News Daily newsletter.
You May Also Like
---
Sep 12, 2023
The Battery Show brings together engineers, business leaders, top-industry companies, and innovative thinkers to discover ground-breaking products and create powerful solutions for the future.
LEARN MORE