Ford Positions the Mustang SVO for Potential Return
Ford Positions the Mustang SVO for Potential Return
The '80s performance icon Mustang SVO is long gone but not forgotten.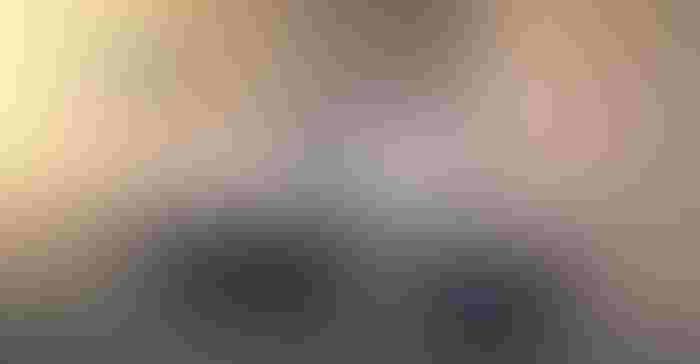 1986 Ford Mustang SVO represented the highest evolution of Ford's turbo-four-cylinder performance concept.Ford Motor Co.
Ford has a seemingly endless array of choices for branding high-performance Mustang variants, including GT, Shelby GT350/GT500, Cobra, Mach 1, Boss 302, and Bullitt. The company has even invented new ones, such as the 2024 Mustang Dark Horse and GTD.
So far, the company has let the turbocharged 1980s high-performance model, the Mustang SVO, lie dormant. This despite the fact that the current EcoBoost four-cylinder Mustang closely matches the old SVO in philosophy and specifications.
However, in a talk with Design News, Mustang brand manager Jim Owens revealed that Ford has preserved its trademark for the Mustang SVO nameplate for potential future use.
The trademark was set to expire because of a requirement that a name not lie inactive for too long. Ford circumvented that obstacle by building a show car it branded SVO, Owens said, which reset the clock on the trademark's expiration, leaving open a potential return of the brand.
SVO stands for Special Vehicle Operations, which was Ford's road-racing branch in the 1980s, building cars for competition in Sports Car Club of America (SCCA) and International Motor Sports Association (IMSA) racing.
Ford set the SVO team's racing engineers loose on the Mustang at a time when it was thought that the small block V8 was an anachronism, soon to be left behind. Instead, Ford thought that turbocharged, small-displacement engines would be the performance powerplants of the future.
There was even a plan to move the Mustang from its rear-drive Fox platform, which originated with the 1978 Ford Fairmont, to a front-drive platform that would use a turbocharged four-cylinder engine. This vehicle was eventually released as the Ford Probe GT, as Ford pivoted to branding the car using the name employed on a line of its aerodynamic studies, while leaving the rear-drive Fox Mustang in production.
Eventually, V8 Mustangs outlasted their detractors in the company and have remained a signature vehicle for the company. But the turbocharged four-cylinder Mustang SVOs have their fans, and now that Ford has a similar configuration already in production, a return of the SVO nameplate seems plausible.
Ford obviously thinks so too, or the company wouldn't have protected the trademark. Now we'll have to wait and see. Meanwhile, click through the slide gallery for a look at the classic 1984-'86 Mustang SVO.
Sign up for the Design News Daily newsletter.
You May Also Like
---
Sep 12, 2023
The Battery Show brings together engineers, business leaders, top-industry companies, and innovative thinkers to discover ground-breaking products and create powerful solutions for the future.
LEARN MORE