Does Integrating ADAS Sensors Make a Better Grille Replacement for EVs?
Does Integrating ADAS Sensors Make a Better Grille Replacement for EVs?
Magna bets that its integrated Mezzo Panel, which integrates ADAS sensors into a grille replacement for EVs, will appeal to carmakers.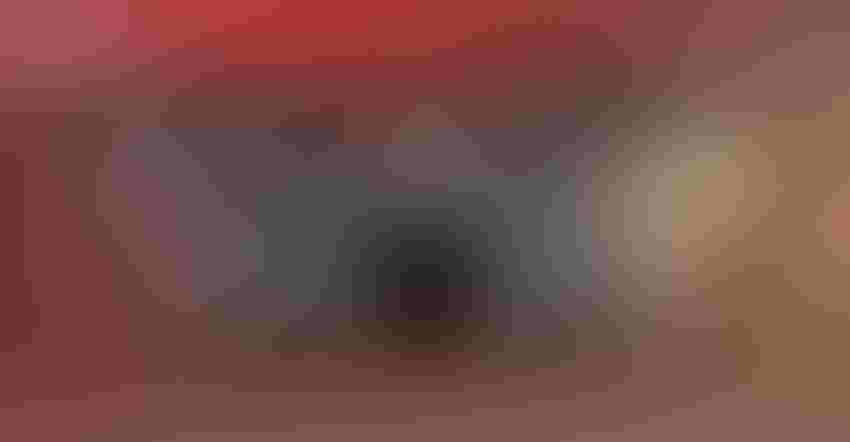 The shift to electric vehicles reduces the need for a large cooling opening at the front of cars, while at the same time the rise of advanced driver assistance systems adds sensors that need a clear view of the road ahead.
Magna foresees the opportunity for what it terms the Mezzo Panel, which provides carmakers with a bold grille analog that integrates the necessary sensors for the vehicle's ADAS systems.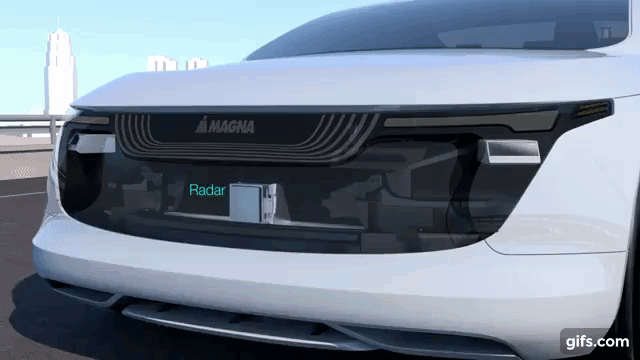 Radar signals can pass through the Mezzo Panel.
As drivers get used to the idea of cars without a grille there may be different ways to incorporate cameras, radar, and lidar into their front ends, but for now, we expect to see a central panel at the front that reminds us of the great brass radiators towering at the front of early horseless carriages.
"We can essentially hand designers and engineers a paintbrush to create adaptations of current vehicle designs or start fresh on a blank, customizable surface to redefine brands for future electric and autonomous vehicles," said Brian Krull, Global Director of Innovation for Magna's Exteriors group.
And it is not just the sensors that can peek through the Mezzo Panel. Designers can place lights in the panel that only become visible when lit. In fact, those lights need not be only the headlights and turn signals that may be as anachronistic as radiator grilles.
Instead, the Mezzo Panel's faux grille could be a pixelated jumbotron displaying information and even images. "The possibilities for Mezzo Panel are really endless," added Krull. "We look forward to working with our customers to leverage this exciting technology as they work toward meeting their zero-emissions goals."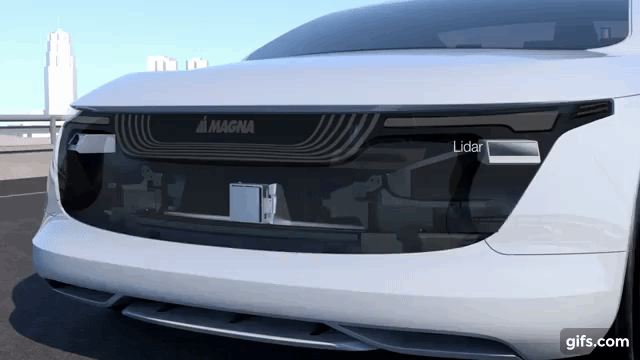 Lidar units, like headlights, are able to shine through the Mezzo Panel.
Packing all of this technology provides OEMs the opportunity to simplify purchasing and assembly to a single bolt-in module. "There's definitely an advantage in terms of managing complexity rather than purchasing a number of components," Krull said. "It takes some of that complexity out."
Magna has been working on the technology for a few years, with the trend being toward thinner materials, lower cost, and brighter lighting. The thinner material is easier for the radar and lidar signals to penetrate for improved ADAS performance.
But the part that consumers will notice will be the lighting.  "We can do animation with a high pixel count for distinct animation," said Krull. "It can be thousands of LEDs capable of imagery, patterns, messaging, and display integration."
This isn't just for show. Especially with future autonomous vehicles, it will be important for the car to be able to indicate its intent the way drivers can with eye contact or hand gestures. "There is a lot that can be done. It could be a brand sequence or communicative intent to pedestrians or other vehicles."
Of course, there are legal restrictions on the lighting at the front of cars that will need to be observed. "There are restrictions based on whether it is stationary or moving. You have to be careful of the color of light for potential conflict with emergency vehicles."
The Mezzo Panel itself can be made using what Krull says is a patented multi-shot injection process that provides the constant thickness of the panel that is crucial for sensors. Additionally, the lidar requires a flat vertical surface in the panel.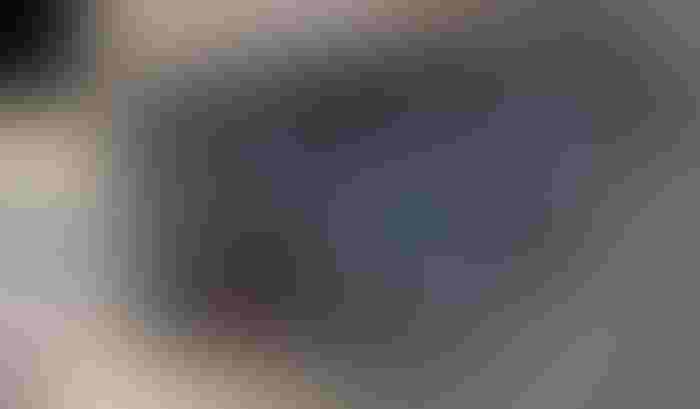 The lidar unit's required flat section is visible in this Mezzo Panel image.
The panel can be made of a methyl methacrylate (MMA) acrylic or polycarbonate foundation with a variety of possible finishes. "It is a clear-based resin plastic and then we apply decorative techniques with films."
The Mezzo Panel doesn't have to contrast with the car's body panels. "We can certainly apply body color paint to that material, but the body-color match is always a challenge." That's because the sensors still need to be able to see through the panel. "Light transmissibility becomes an issue."
It won't be long before we can see for ourselves. The first cars wearing these kinds of panels will debut in 2024, according to Krull.
Sign up for the Design News Daily newsletter.
You May Also Like
---
DesignCon 2024

Jan 30 - Feb 1, 2024
Jan 30 - Feb 1, 2024
DesignCon is the premier high-speed communications and system design conference and exposition, offering industry-critical engineering education in the heart of electronics innovation — Silicon Valley.
Learn More