Chrysler Minivan Anniversary: 40 Years of Engineering Over Fashion
Chrysler Minivan Anniversary: 40 Years of Engineering Over Fashion
Minivans are quantifiably the best possible vehicles in many respects, but they still get no respect!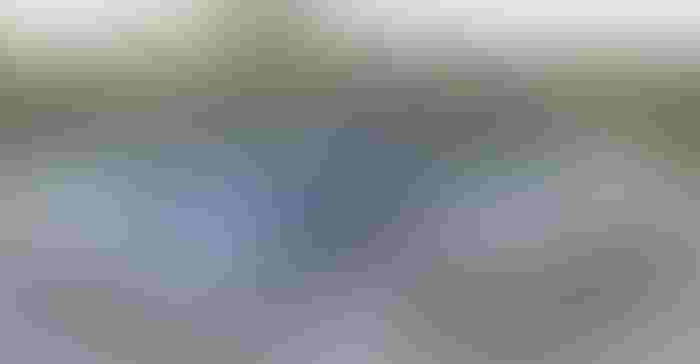 1984 Plymouth Voyager, 1994 Dodge Caravan, 1996 Chrysler Town & Country and a 2002 Chrysler Grand VoyagerStellantis
The arrival of the 2024 model year marks the 40th anniversary of the introduction of the Chrysler minivan, a vehicle that launched an entire vehicle segment.
The first Chrysler minivan, a 1984 Plymouth Voyager, rolled off Chrysler's Windsor assembly line on November 2, 1983, making it the first of more than 15 million minivans from Chrysler and its eventual descendant brands.
Then-Chrysler president, chairman, and CEO Lee Iacocca envisioned the minivan as having the potential to marry compact car efficiency and ease of parking with the cabin space of a full-size station wagon. In contrast to full-size vans, minivans were "garageable," which made them appealing to suburbanites and their smaller sliding side doors were more manageable for both kids and parents.
In his eponymously titled autobiography, Iacocca described how an engineering team led by Hal Sperlich noodled over the minivan concept during his days as president of Ford Motor Co. Arriving at Chrysler with Sperlich in tow in 1979, he found the compact front-drive K-car platform in development and approved a van based on those underpinnings.
The Dodge Caravan and Plymouth Voyager were the initial models, with both short- and long-wheelbase versions. Iacocca also perceived consumer interest in what he termed a "leather minivan," meaning a minivan equipped with luxury appointments such as leather seats, leading to the introduction of the Chrysler Town & Country in 1990.
"I predict the Voyager and Caravan will be to the '80s what the [Ford] Mustang [another Iacocca project] was to the '60s – vehicles that create extraordinary excitement and buyer interest and force other manufacturers to come up with copycat versions," Iacocca predicted at the vans' launch. Industry-wide annual minivan sales peaked in 2001 at 1.2 million vehicles.
While there were compact vans previously – the Volkswagen Microbus is an obvious example – none of them ever gained traction with consumers. The Ford Falcon-based Econoline and Chevrolet Corvair-based Greenbrier vans attracted few customers in the 1960s, but by the 1980s, a combination of high gas prices and baby boomers' aversion to the station wagons they grew up in (think Vacation's Family Truckster) helped the Chrysler minivans take off.
Curious whether the shift away from wagons to minivans had come at a cost in safety for vehicle occupants, I convinced the Insurance Institute for Highway Safety to test a first-generation 1986 Dodge Caravan and Volvo 240 wagon in their offset frontal crash test in 2002. Interestingly, the old minivan not only outscored the trusted Volvo wagon, it also outscored some then-new minivans.
After some thought, I realized that the addition of a sliding door to the driver's side in the intervening years had made the offset crash test harder for the newer vans with a large opening in the body shell on the driver's side than for the old vans with solid steel bodywork in that location.
Since its debut as a front-wheel-drive family wagon, Chrysler's minivan family claims 117 technical firsts.
First minivan to offer integrated child seat (1992)

First minivan with Stow 'n Go seating and storage system (2004)

First minivan to offer a dual rear-seat video system able to play different media at the same time (2007)

First electrified minivan with the Chrysler Pacifica Plug-in Hybrid (2017)

First minivan with USB type C (2021)

First minivan with Amazon Fire TV (2022)
The integrated child seats were never especially popular, as much sense as they make, and the children's video channels once carried on the Sirius XM satellite network are gone, so vans that are equipped to display satellite television have nothing to show now that those channels are gone.
The Chrysler Pacifica Plug-In Hybrid provides electrified drive for minivan customers today, and the company says that van owners can soon look forward to a full battery-electric model in a few years. "As the Chrysler brand moves forward to an all-electric portfolio in 2028, the minivan will continue to play an important role in our vehicle lineup," promised Chris Feuell, Chrysler brand CEO – Stellantis. 
Click through our photo gallery for a look at some of the high points of Chrysler's 40 years of minivan history.
Sign up for the Design News Daily newsletter.
You May Also Like
---
DesignCon 2024

Jan 30 - Feb 1, 2024
Jan 30 - Feb 1, 2024
DesignCon is the premier high-speed communications and system design conference and exposition, offering industry-critical engineering education in the heart of electronics innovation — Silicon Valley.
Learn More