Well-Rounded Engineers & Technicians Sought for New Era in Manufacturing
Well-Rounded Engineers & Technicians Sought for New Era in Manufacturing
Companies are looking for candidates with knowledge of mechanical, electrical, and industrial engineering, and IME East speaker Mike Nager of Festo Didactic is working to train those future engineers and technicians.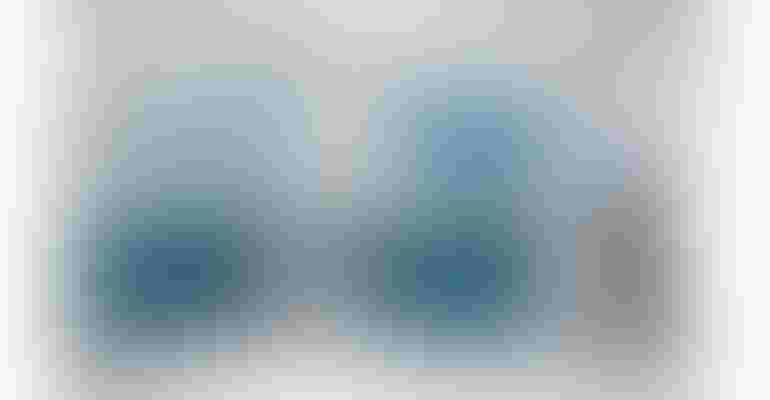 Image courtesy of Festo Didactic
Manufacturing may no longer be the career it once was. Thanks to automation, digitalization, connectivity, and other advances, manufacturing jobs are moving beyond manual, labor-intensive tasks to roles that involve engineering and programming automated, networked machines feeding data to the cloud. 
Such a dramatic shift in manufacturing means that workforce demands are changing, too. Candidates seeking a career in manufacturing will want to equip themselves with the right skills for this automated environment; the shift may also make manufacturing an exciting field for new engineers.
Mike Nager hopes to attract students to manufacturing and prepare them for such advanced roles. As the cofounder of Festo Didactic's Solution Center, Nager creates "learning factories" and curriculum for industrial and mechanical engineering students at universities, technical colleges, high schools, and even middle schools. He has also written a book to popularize manufacturing among kids, students, and teachers. "I talk to schools, universities, and community colleges about what equipment students need in order to have a really good understanding of what's going on in the factory," Nager says.
Nager spoke in the June 15 IME East session, "Educating Today's College Students for a Career in Manufacturing." He explored what's pushing the education system to do things a little bit differently than it has before, especially at the four-year degree level.
One of the biggest changes Nager has seen over the last decade is that manufacturers are looking for more well-rounded employees, at both the technician and engineering levels. Companies would like "students with a more well-rounded education as opposed to a very vertically oriented one," he says. "It wasn't too long ago that mechanical engineering, electrical engineering, and industrial engineering were all very separate disciplines. [But now] what we've seen is there's a great desire to have people who have broader knowledge than just that single discipline."
Nager saw this expectation for wider skills first emerge in Europe. "The first step of this was something that really took off in Europe; it was a little slower in the U.S., and it's the discipline of mechatronics. There are a few schools in the U.S. that offer degrees in mechatronics now, and it's the idea that people who graduate with this degree will have knowledge of mechanical systems, electrical systems, and IT networks and technology."
So, "if a machine is down and has to get back up and running, companies are looking for someone who can program the PLC, troubleshoot the gear box, and address the IT of the controller, all in one person," he continues.
Nager points out the importance of practical experience for people going into manufacturing. "By practical experience, I mean not just understanding the theory and the mathematics behind the engineering discipline, but also hands-on experience with typical equipment that goes into the factory," he says. This is an approach two-year colleges have been taking for a long time, but Nager now sees it emerging at the four-year degree level. "As an example, I graduated with an electrical engineering degree in the late 1980s, and I had a controls course in our engineering discipline, but we never programmed PLC programmable logic controllers. We certainly didn't download any programs into it or construct a ladder logic, because programming wasn't even a thing—it was strictly mathematical, all calculus and advanced mathematics. The demand today is that students coming out will recognize these pieces of equipment and have some rudimentary knowledge and experience in doing some simple things with that equipment from day one."

In the last four to five years Nager has seen increased interest from four-year universities, "some of them very prestigious," in developing programs focused on such practical experience so that students can list it on their resumes when they graduate. There also seems to be interest in Germany's model of applied engineering degrees, he adds.
Nager shared the steps manufacturers can take to interface with educational systems to help develop the employees they'd like to hire one day. He talked about apprenticeships and internships and hosting "manufacturing days" and other events.
Some of the technologies students encounter in Festo Didactic's learning factories include CNC, robotics, automation, artificial intelligence, augmented reality, and many others. "The equipment sets that I help provide offer a little bit of a pathway, as the equipment that goes into an educational facility is the same equipment that's in the factory," he says. "So the students get familiar with it and we've had a lot of nice success stories with students getting their first job and explaining the projects that they worked on with the equipment and blowing away the interviewers. And then getting the offer right away. So that makes you feel good that you're on the right track." He shares that Festo Didactic equipment was used recently to help train two graduates, one from Northeastern University and the other from West Virginia University, both of whom are set to work in the automotive industry. "They said that the subjects that they were able to bring up in interviews made the interviews go well over the allotted time as they were discussing how they approached this Industry 4.0 cyber-physical systems."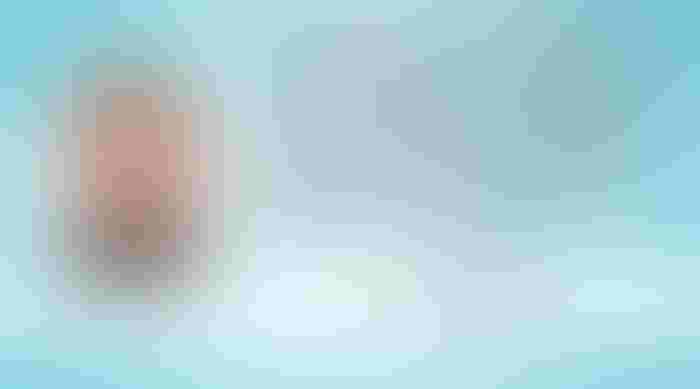 Nager describes "cyber-physical systems" as connecting physical-factory equipment to the cyber world up to the cloud where big data analytics and analysis can occur. "Our training equipment that we provide is called the cyber-physical factory, and it emulates this cutting-edge idea of the factory that can make very personalized and customized types of products to meet customer demand," he says.
Nager also sees companies across the board "looking at the supply chain and how they can become more resilient in their operations." They are also looking at how they can run things automatically, remotely, and securely. "And that's what our training systems are designed to do. Because as soon as you can run something remotely, you've opened up another attack surface that cyber criminals could take advantage of. So we developed the cyber security training package for the plant floor. You have all this equipment with these programmable logic controllers. They are all hooked to the Internet because everyone wants to be able to see it from anywhere in the world. But you don't want anyone from anywhere in the world to be able to see it. So how do you protect that system on the plant floor? So, we developed the whole system just for that."
Festo Didactic's "learning factory" or "cyber-physical factory" training simulates cell phone assembly on the factory floor, including the use of CNC machines, robotic systems, mobile automated guided vehicles, and automated storage and retrieval systems as well as all the software. The factories can feature both real equipment and simulated environments. As an example, Nager shared a link to a cyber-physical factory at Truckee Meadows College supporting Tesla's Gigafactory. "Technicians and engineers can learn on this and then go work at the Tesla plant nearby," he said.
Equipment can be a pretty big capital expenditure, Nager says. "Typically, schools will have a grant that will pay for it. But it could be anywhere from $100,000 to $2,000,000 of equipment, so we also mirrored it on our software and made a digital twin of it." The approach includes use of a "virtual reality headset that enables students to stand in the virtual world in front of that same equipment and operate it and examine it and rotate it around in space."
During the pandemic, Festo Didactic provided U.S. schools free access to its virtual learning package library and systems. "It was pretty neat to see the company make that decision to try to do its part to keep everything running. It was mostly high school and two-year colleges, and we had hundreds of these courses online, really helping educators continue teaching students during the COVID lockdowns," he says.
Sign up for the Design News Daily newsletter.
You May Also Like
---
Sep 12, 2023
The Battery Show brings together engineers, business leaders, top-industry companies, and innovative thinkers to discover ground-breaking products and create powerful solutions for the future.
LEARN MORE