Want Super Small Parts? MTD Explains how to Build Better With Micro Molding
Want Super Small Parts? MTD Explains how to Build Better With Micro Molding
Experts from MTD Micro Molding go through the details of what it takes to make the smallest parts.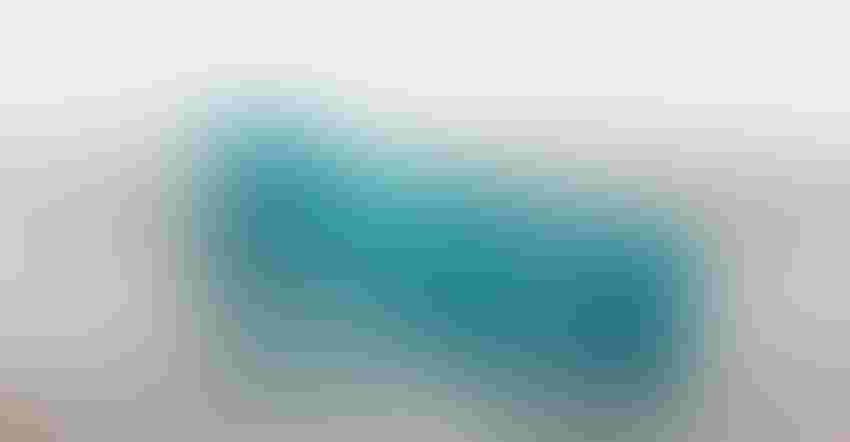 MTD Micro Molding focuses exclusively on creating extremely small medical components. The company produces some of the tiniest and most precise medical device components on earth. Experts at the company take on complex micro molding challenges. In the process, they've forged breakthroughs in bioabsorbable and drug delivery components.
We spoke with four micro molding experts at MTD Micro Molding to gain an understanding of the micro molding process. Four members of MTD's team spoke to Design News: Patrick Haney, R&D engineer. Lindsay Mann, director of sales and marketing, John Clark, a tooling and molding specialist, and Jared Cicio, MTD's molding and production manager.
Design News: What are the physical limitations of micro molding? Do the available materials impact those physical limitations?
Patrick Haney: When I think about physical limitations, one thing that is interesting about how we process vs. conventional molders is the approach taken based on shot size. With the part scale that we work with, the runner can take up about 99% of the shot because the part itself is so tiny. So, the challenge becomes a matter of controlling what is going on in the cavity when the cavity is such a small portion of the overall shot.
With conventional injection molding, there is a good understanding of at what point the plastic flows through the gate. With micro molding at MTD, because parts are so small, short shot studies can go from "not full" to "full" right away. When you are down at this part scale, you have to get creative to optimize certain parameters. For example, we cannot base gate freeze off part weight most times. Instead, it is data-driven.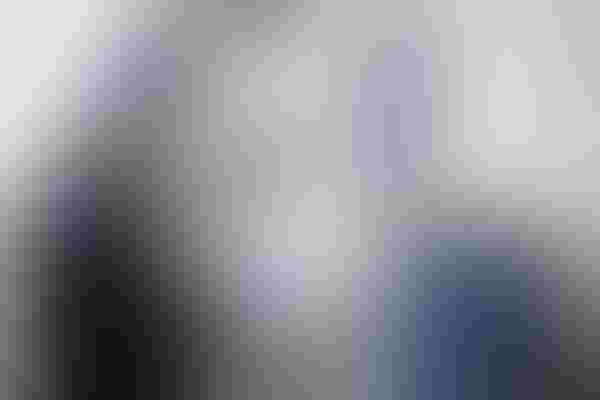 Patrick Haney doing material characterization studies in MTD's metrology lab.
Because of the size, if we cannot physically see what we need to in order to optimize something, we need to figure out ways to gather data and depend on that instead. We can do this through DSC, IV testing, and shear rate and viscosity calculations in order to characterize the material. All materials reach a point where they stop flowing easier if we have an idea of when a material will do that, we can monitor things like viscosity to know where the window is where injection speed is important, for example.
Jared Cicio, MTD's molding and production manager also added to the conversation.
Jared Cicio: Limitations in micro molding can be seen in the challenges that come with handling and inspecting small parts. The challenge lies in the fact that we can mold parts as small as our equipment will allow (microscopic in size), but handling and inspecting the parts is a separate challenge. MTD has invested in inspection equipment – CT Scanner and Keyence high powered microscope– that allows for high magnification and clarity for extremely small parts and features.
Getting these tiny parts out of the mold safely is a challenge. When we say small – about 100+ parts can make up the size of 1 grain of rice (basically invisible!) – and when you put 50 of these parts in a clear vial, you literally cannot even tell there is anything in the vial. But even something so small can cause extreme damage if mishandled or lost – If one part is left in mold, it would cause tool damage.
With molding, maintaining the integrity of plastic after shooting it through extremely very small gates to fill the cavity is a challenge.
Extremely small gates are required to mold parts at this scale and the goal is to not have significant gate vestige. For example, 0.002" flash can be half the length of the part in some instances. The key is to have an extremely small and precise gate – but plastic needs to push harder with more heat applied, and can affect material properties and performance, as well as cause tool wear. The key really is to have perfect tooling from the start. If you do not start with that, the chances of successful micro molding are small.
We make it a point to discuss any foreseeable limitations relating to geometry, part size, material, tolerances with customers as soon as possible to mitigate risks. The goal is to align expectations early and be open to any concerns and recommendations for manufacturability improvement.
On the other side of the spectrum, we have limitations when it comes to molding "larger" part size – typically, parts over 1"x1" in size simply will not fit easily into our mold frames and equipment. These part sizes push the shot size limitations of our machines, so sustaining high volumes would be very difficult. Everything from our machines to our collection systems simply is not designed for parts that are 1"x1" or bigger.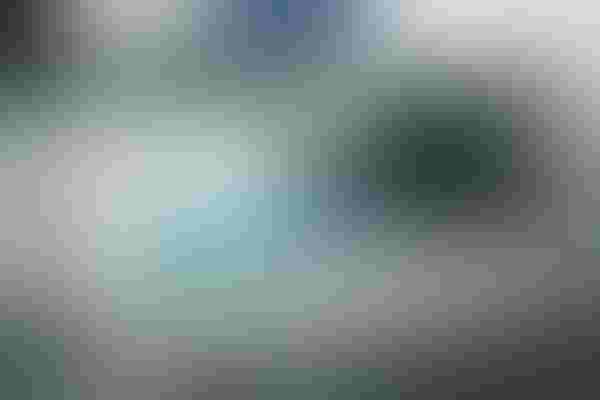 A micromolded part is placed in a fixture for optical measurements and visual inspection analysis.
DN: In your work, do you monitor emerging materials that can potentially alter what's possible and practical in micro molding?
Patrick Haney: In general, with plastics, there are a lot of different types, with many not being stable to stand up to micro manufacturing methods or for medical applications. In vetting new plastics, it is difficult – not as difficult as metals, but close. If there is something specific the plastic needs to be used for, we can contact a resin manufacturer and speak to material scientists and determine if different formulations of a certain material might be better for the intended use/application.
For the most part, we find new ways to use existing materials. Most customers prefer to use an existing material that is used in the market already on similar devices to make their submission process smoother, quicker, and less costly.
For one project, we were asked to source a material that glowed in the dark. There are no materials available that glow so we had to do find a way to make it happen. We started with the question "what makes something glow in the dark?" and worked backward to find suitable material and compounded it with additives to achieve the desired flow characteristics in a way that meets all the design specifications.
DN: What are the vertical markets for micro molding? Is medical a growing portion of the market?
Lindsay Mann: Markets that micromolding serves include anywhere plastic parts and devices are being miniaturized, so that includes most markets. To name a few – electronics, military/defense, consumer products, pharmaceutical, microfluidics, and medical. The medical market continues to be one the fastest growing portions of the micro molding market as the need for smaller, less-invasive devices and implants continue to trend for obvious reasons -- faster recovery times from surgeries, less time spent in the hospital or doctor's office, smaller and more advanced devices for more effective procedures and treatments, as well as improved convenience for POC devices.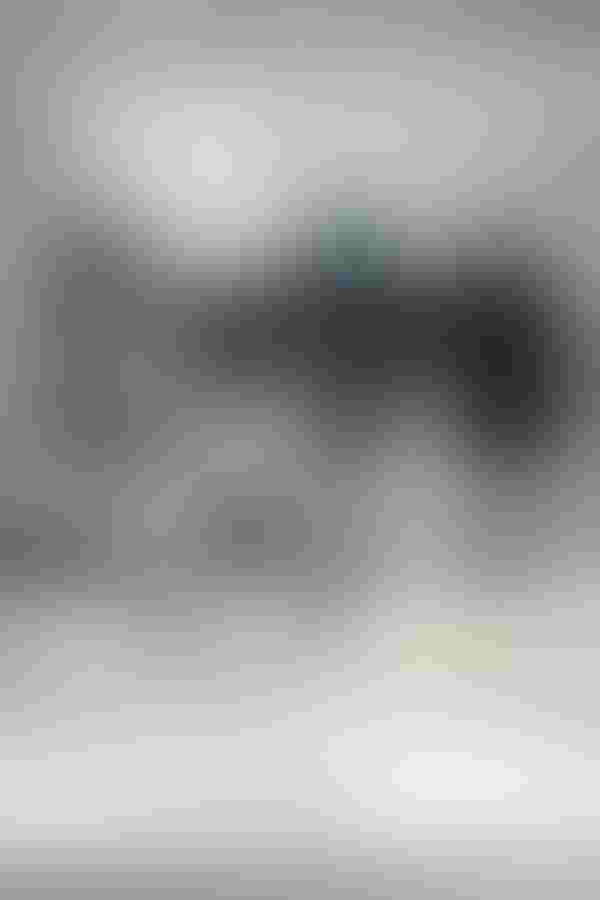 Due to the scale of the parts that MTD manufactures, essentially all critical visual, dimensional, and part assessment tasks are completed with high-powered microscopes.
DN: Explain the design process? Do you work with clients collaboratively, since they know what they need and you know what's possible?
John Clark: The design process is broken into 2 phases. The first phase is where we collaborate with the client and is known as the Design for Manufacturing (DFM) phase. During this phase, we discuss possibilities and limitations of the geometry and tolerances based upon the chosen material for molding. After we agree on a geometry and dimensions/tolerances, we move to the second phase which is our tool design phase. During this phase, we collaborate internally across several departments – tooling, molding, and metrology – to begin laying out the tool.
We make sure the components for the tool are capable of being produced and that they are robust. We also look ahead to ensure the tool design intent allows for part handling with the use of a robot with a custom end of arm tool. The metrology department takes a look to see what kind of fixturing they will need and this all takes place typically within a 60-minute meeting. After we all step away from the meeting, our tool designer completes the tool design and all departments reconvene to review the final design and make any last-minute tweaks before releasing the design to the shop floor for fabrication.
DN: Is there a 3D printing component to micro molding? Or are 3D printers unable to produce small enough parts?
John Clark: One thing we do use 3D printing for is to prototype our custom end of arm tool components in-house. Once proven out, we still end up precision machining the final component to use in production.
Patrick Haney: No 3D printing process is going to be able to produce the repeatability or hold tolerances that micro injection molding is able to. Injection molding is better suited for higher volumes. As an example, it could take 15 minutes to 3D print a part, which is at least double the amount of time for injection molding. Materials might also be limited with 3D printing, which is not the case with injection molding.
DN: How about the geography of micro molding. Is your market global? Are there regional centers for micro molding?
Lindsay Mann: MTD works with medical device companies all around the world. Many molders have a subset of their overall business being small or micro, usually serving many industries. Dedicated micromolders with a unique focus on medical are far and few between. There are only a few in the world, with a couple being in the US.
Rob Spiegel has covered manufacturing for 19 years, 17 of them for Design News. Other topics he has covered include automation, supply chain technology, alternative energy, and cybersecurity. For 10 years, he was the owner and publisher of the food magazine Chile Pepper.
Sign up for the Design News Daily newsletter.
You May Also Like
---
DesignCon 2024

Jan 30 - Feb 1, 2024
Jan 30 - Feb 1, 2024
DesignCon is the premier high-speed communications and system design conference and exposition, offering industry-critical engineering education in the heart of electronics innovation — Silicon Valley.
Learn More