Manufacturers Prepare for AI Overhaul
Manufacturers Prepare for AI Overhaul
Survey reveals 93% of AI decision-makers in manufacturing plan to increase generative AI investments.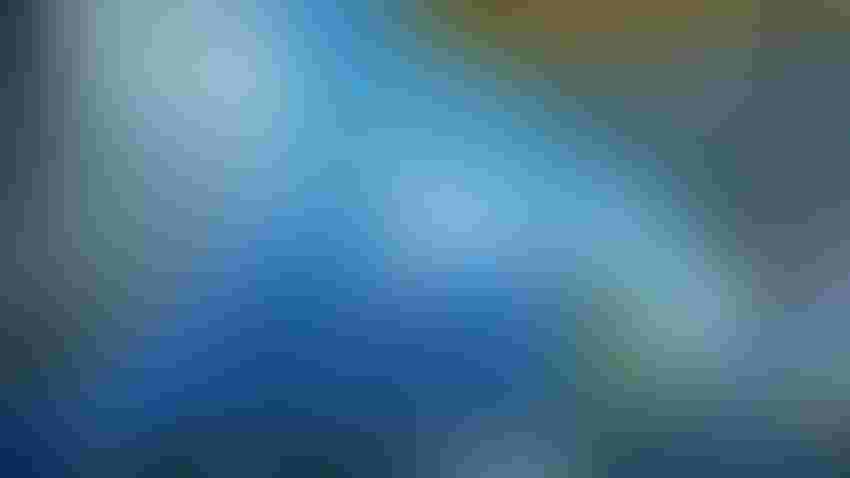 Gorodenkoff for iStock / Getty Images Plus via Getty Images
At a Glance
AI for manufacturing

Security is the biggest concern

Manufacturers plan to increase AI investments
A survey of manufacturers by Lucidworks found that 42% of participants have a positive view of AI. The most common expected impact of Gen AI in manufacturing is business improvement, followed by automation and efficiency gains. The generative AI benchmark study gathered input from over 6,000 employees involved in AI technology decision-making. The survey included respondents from nearly 400 manufacturing companies worldwide.
The survey found differences depending on location. 100% of Chinese and Australian manufacturing respondents said they plan to increase investment, compared to 92% of United States participants. 
While views on generative AI are overwhelmingly positive among executives and managers, 12% hold a negative view of generative AI. One of the biggest concerns is security. This concern is common across all industries surveyed, followed by the accuracy of AI-generated outputs, transparency in understanding how AI-based decisions are made, and job displacement.
We caught up with Lucidworks CEO, Mike Sinoway, to learn more about the survey.
Tell us about the survey.
Mike Sinoway: First off, we don't build gen AI like ChatGPT, but we do help our customers implement AI tools. We are a search engine. We're Google inside the company. With this survey, we wanted to get a better handle on how to use AI to improve production efficiency or deal with customers.
How are manufacturers using generative AI?
Mike Sinoway: They are using gen AI relatively less than financial service companies and hospitals. Manufacturers have been using AI, but not generative AI. The goal of manufacturing is lights out. They're defining the rules for using AI across the company. Defining who can see what data. They're taking the right first steps in the governance of AI
Do you know what the negative views of AI are for manufacturers?
Mike Sinoway: The number one concern is security. They're asking, will this tool display my data and make it visible to others? In manufacturing, they have less concern about security than financial companies, but it's still the number one concern. Another concern is the cost of these AI models. They are very expensive to run. You pay a significant price to use these tools.
Explain the business ops improvement, automation, and efficiency gains from AI
Mike Sinoway: We're working with manufacturers who want to allow customers to query user docs in the sales process. If they want to see a manual for a product or operator parameters. They want a natural language search capability.
You get limited application gains when you're talking about manufacturing and supply chain. The power of a gen AI is human and technical. AI is helpful when human operators are setting up equipment. They can use AI to set up the right specs and parameters. Operators can use AI for quality and performance. It can be used in the interaction between the human and the machine.
What is the issue with AI and security?
Mike Sinoway: One is when you're using a large commercial model and you upload to the model. It becomes the public domain. Companies are taking precautions to limit that. They're taking steps to make sure they're not giving data away. For an oil and gas company, we're indexing a hundred million records. It's ok for the CEO to see these, but there have to be guardrails so the right people see the right information and sensitive information doesn't move into the public domain.
Why are the entertainment, technology, and consumer products industries at the forefront of deploying AI? How are they using it?
Mike Sinoway: In the tech space, it's just the familiar act of using new technology. There's a willingness to embrace it. Consumers just became aware of ChatGPT 10 months ago. For those in technology, it's been years. For retail, it's an opportunity for an efficient customer interface. There are massive applications for customer communication and email messages. We call it call deflection. Can you get the consumers' questions answered without going to a live person. That's a clear business case.
Studies are showing that technology offers a better understanding of customer questions than live people. The tech will get name pronuncial more often than a human will. They are better now than we are. It's scary.
What are your expectations for the future?
Mike Sinoway: There were a number of executives who said they're scared because they don't know what will happen with AI. There is the idea of it becoming sentient and replicating itself. All you need is a malicious progragger.
What these AI tools do is pull from everything that has ever been written, including many stories about how AI has taken over the world. AI may be thinking, "It sure seems like humans want us to take over."
Sign up for the Design News Daily newsletter.
You May Also Like
---
Sep 12, 2023
The Battery Show brings together engineers, business leaders, top-industry companies, and innovative thinkers to discover ground-breaking products and create powerful solutions for the future.
LEARN MORE