How to Build a Better Digital Twin
How to Build a Better Digital Twin
Creating a digital twin of a product or manufacturing process provides a way to store data and simulate performance.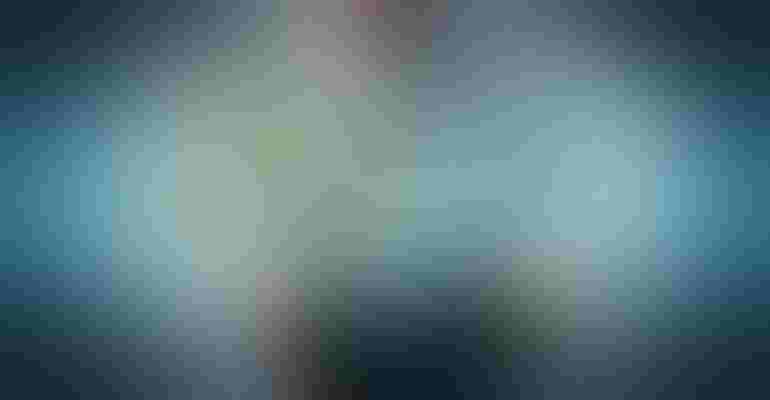 Digital twins have been around for a while, whether it's a CAD file that collects various iterations of a product or a digital model of a manufacturing process. Over the last few years, the scope of the digital twin has expanded. The auto industry creates digital twins that include the initial drawing of a product on through to the simulation, manufacturing data, and on to the product out in the field as consumers use the product.
Siemens describes the digital twin as a virtual representation of a product, production process, or performance. The digital twin enables the individual process stages to be seamlessly linked. The goal is to create a platform that enables consistent improvement in efficiency, minimizes failure rates, shortens development cycles, and opens up new business opportunities.
Gartner sees the digital twin as a software design pattern that represents a physical object with the objective of understanding the asset's state, responding to changes, improving business operations, and adding value.
According to a recent survey by Gartner on the use of IoT in manufacturing, 13% of organizations implementing IoT projects already use digital twins while 62% are either in the process of establishing digital twin use or plan to do so. "The results – especially when compared with past surveys – show that digital twins are slowly entering mainstream use," said Benoit Lheureux, research VP at Gartner, in a statement. "We predicted that by 2022, over two-thirds of companies that have implemented IoT will have deployed at least one digital twin in production. We might actually reach that number within a year."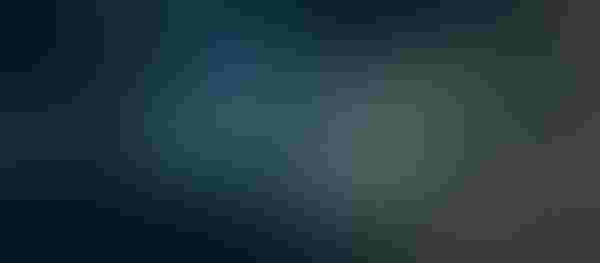 GE uses digital twin technology in the development and testing of its aircraft engines.
The use of digital twins has also been supported by major improvements in computer processing and storage that make it affordable to collect and store data. We caught up with Jonathan Wilkins, head of marketing at EU Automation, to get some direction on how to build a digital twin.
DN: Explain the function of the digital twin.
Jonathan Wilkins: Digital twin technology is not a new concept — manufacturers have created 3D renderings of computer-aided design (CAD) models for years, for asset management and prototyping. However, the increasing availability and affordability of technologies such as IoT-enabled devices, data interpretation software, and bandwidth mean that more manufacturers can use digital twins to improve their processes.
Digital twins are virtual versions of a real object, which could be a building or network of buildings, a product or system, or even a city. IoT sensors instantly transmit data from an object to the digital twin, giving manufacturers an accurate representation of the asset that will adapt depending on what happens on the factory floor.
DN: What are the barriers to the digital twin?
Jonathan Wilkins: Cost is often a challenge for smaller manufacturers that want to digitalize their processes because most technologies, particularly digital twins, require an up-to-date IT infrastructure that not all facilities can afford. Regardless of the cost, all manufacturing businesses should learn about this emerging technology to prepare for when it disrupts the industry in the near future.
Smaller manufacturers should start small and scale up as they begin to see the advantages of the technology. For example, the business can implement a digital twin to monitor the performance of a single part in an asset, introduce more models of individuals parts later, and then bring them together to build a twin that monitors an entire machine or system.
DN: What's involved in creating data for the digital Twin?
Jonathan Wilkins: The information modeled in a digital twin could include condition data, such as pressure, temperature or vibration, operational status – whether its online or offline – and the device's context, such as location in the facility and its relationship to other devices or systems.
Knowing the preferred outcome of using a digital twin will also help manufacturers to understand what other information to input into the system. For example, if the business wants to understand how to improve product quality and customer service, they can involve data from the sales and marketing team to simulate how a new product will create new opportunities.
DN: Does it help to create a digital twin of plant equipment?
Jonathan Wilkins: Yes, you can include data about a machine, such as product details, technical specifications, and warranty status. That can help manufacturers use a digital twin to improve maintenance. Information and data about machine condition can be collected by the twin so engineers can tailor maintenance and repairs based on actual usage of the asset. This improves greatly on the old world of estimating when the asset requires maintenance based on its lifespan. Increased awareness of machine condition can also reduce unplanned downtime since plant managers can source a replacement part before the machine breaks down.
DN: Since digital twin data is often networked and shared, is security an issue?
Jonathan Wilkins: Manufacturers should prioritize cybersecurity when implementing a digital twin because it will store valuable data that could be used to harm the business. Manufacturers should determine who will have access to the simulation, ensuring that only the necessary people can gain information or control of the asset. Considering cybersecurity during the design phase and clearly managing the type of information collected, where it is stored, and who has access to it will reduce the risk of security breaches once the twin is implemented.
Digital twin technology can help a business to digitalize its processes and understand how asset management can improve maintenance, productivity, customer satisfaction, and more. I suspect that Gartner might be underestimating the percentage of industrial companies using digital twins by 2021. For an industry brought up on CAD, it could easily become as much second nature as sharing our likes and dislikes.
Rob Spiegel has covered automation and control for 19 years, 17 of them for Design News. Other topics he has covered include supply chain technology, alternative energy, and cybersecurity. For 10 years, he was the owner and publisher of the food magazine Chile Pepper.
Sign up for the Design News Daily newsletter.
You May Also Like
---
DesignCon 2024

Jan 30 - Feb 1, 2024
Jan 30 - Feb 1, 2024
DesignCon is the premier high-speed communications and system design conference and exposition, offering industry-critical engineering education in the heart of electronics innovation — Silicon Valley.
Learn More