Automation Is Key to Successful Sustainability
Automation Is Key to Successful Sustainability
A new paper from ISA describes how automation is accelerating sustainability in manufacturing and beyond.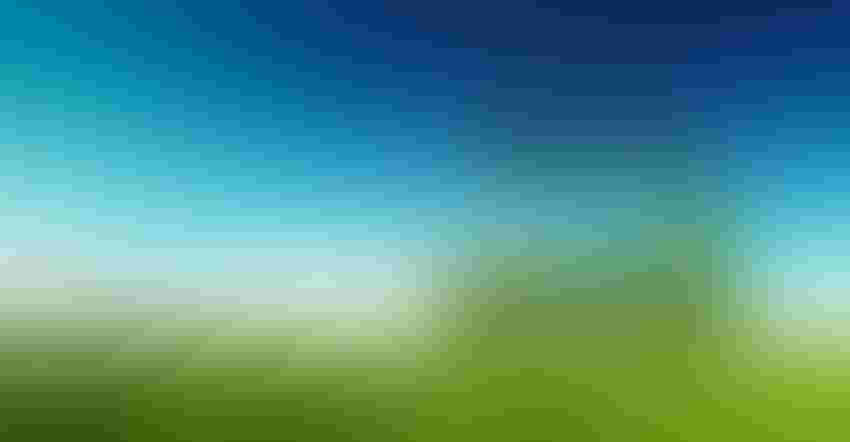 Petmal for iStock / Getty Images Plus via Getty Images
Prabhu Soundarrajan, president-elect secretary of ISA
Automated processes, systems, and technologies have a dramatic impact in helping to achieve sustainability goals for governments, companies, and entities all over the world. The International Society of Automation (ISA) has just released a new position paper, summarized here, describing the many ways that automation and sustainability work hand in hand to accelerate environmental, social, and governance (ESG) activities across manufacturing, industry, and beyond.
Sustainability is a Strategy, Not Just a Good Idea
Over the past decades, many governments and corporations have pledged their commitment to sustainability, with some making further commitments toward science-based targets, carbon neutrality, and net-zero targets.
Shareholders and boards are demanding sustainability and social responsibility as key corporate values in addition to profitability. There is also the concept of Industry 5.0 looming large on the horizon, with a focus on resilient, human-centered, and sustainable strategic direction for industry and government.
Collectively, these types of corporate and policy activities are often referred to as ESG – environmental, social, and governance – and automation technologies and systems can make a significant and demonstrable impact in each of these areas of focus.
Environmental Pillar
Automation can lead to more efficient processes that make more efficient use of materials – reducing the amount of materials and energy needed to produce products. Further, as automation technology continues to improve, so too does quality, resulting in less material wasted on poor products and less energy, human effort, and money wasted on rework. As costs fall, manufacturers have access to more capital through higher margins or the ability to be more competitive with pricing.
More precise measurements and better automation have helped companies better understand the cost savings and the tools to implement recycling programs. A prominent example is the work being done to reduce water usage in the semiconductor industry using recycling, thanks to new water treatment processes. When less water is used and disposed of, companies can enjoy much lower utility costs, which can have a large impact on the bottom line.
The concepts of refurbishment and repair are central to the automation industry, which has always sought to interface larger, older systems with state-of-the-art centralized control systems. This is particularly apparent in the paper and power industries, where production equipment such as paper machines and reactors can be decades old. Boilers can be retooled to accept alternative fuels, cooling tower outlet water can be reused for other purposes, and turbines may be refurbished to reduce heat rate, avoiding the cost of procuring new equipment.
Organizations looking to implement sustainable automation solutions that prioritize environmental responsibility have a host of options that automation professionals can lead. Implementing energy-efficient technologies is one example, as well as relying on automation to optimize energy usage by managing lighting, heating, and cooling systems. Organizations may also wish to consider using materials such as bioplastics, renewable fibers, and recycled metals, and manufacturing processes such as 3D printing and additive manufacturing, which can help reduce waste, minimize reliance on non-renewable resources, and minimize energy consumption.
Social Pillar
Automation plays a key role in two critical areas of the social pillar of ESG: the safety of those working in an organization, and the safety of those around it.
In higher-risk jobs that involve applications that are dirty, dull, or dangerous, automation helps reduce the risks of injury to personnel. For example, advanced sensors help to reduce risk by determining whether an application is potentially unsafe or may be able to remotely isolate a hazardous process from people.
Automation can also protect communities around an industrial or production site by tightly monitoring and controlling products and emissions. This type of protection takes many forms, such as advanced continuous emission monitoring systems, spectral gas monitoring for wide area applications, and water treatment systems to ensure that hazardous material does not escape a site. This data can be displayed on a continuous basis to drive corrective actions and suitable alerts.
Governance Pillar
Accountability and transparency are fundamental to the governance pillar of ESG, and automation has a tremendous role to play in surfacing data and offering objective analysis.
Measurement is a great example of how automation can offer immediate, accurate monitoring directly in production, rather than in a laboratory facility – making it easier for companies and regulators to monitor for compliance. Data is increasingly available and is transparent to stakeholders, often with a layer of analysis powered by machine learning or artificial intelligence to identify potential areas of concern. This removes the potential for bias in analysis – where one engineer's threshold differs from another's interpretation. It further produces data that focuses on the skills of employees rather than their identities – especially important as companies have increased their strategic efforts on diversity, equity, and inclusion.
Sustainable Automation in Action
Automation improves the efficiency of warehouses and order fulfillment. Robots can pick and pack orders, which has helped to reduce the amount of time and energy required to fulfill orders. Automation and process control support many of the steps involved in vehicle manufacturing and assembly, helping reduce the amount of pollution produced by the manufacturing process. Retailers benefit from automation-based solutions for reducing and sorting waste produced by stores. On-site robots can sort and recycle materials, which has helped to reduce the amount of waste that goes to landfills.
Organizations and entities that focus their attention on sustainable automation can benefit tremendously. Cost reduction, increased safety, and greater workforce development opportunities are the immediately apparent benefits, but leaders must also recognize the opportunity to demonstrate their leadership in a climate where environmental responsibility is fundamental to business success and growth. Automation is a great way to achieve these and many other business goals.
Prabhu Soundarrajan is an executive board member at the International Society of Automation (ISA) and has 20 years of experience in automation and ESG. He was recently elected as 2024 ISA president and has served on ISA's executive board since 2017, holding several leadership roles in the society.
Sign up for the Design News Daily newsletter.
You May Also Like
---
DesignCon 2024

Jan 30 - Feb 1, 2024
Jan 30 - Feb 1, 2024
DesignCon is the premier high-speed communications and system design conference and exposition, offering industry-critical engineering education in the heart of electronics innovation — Silicon Valley.
Learn More