AI Is Hitting Friction As It Gets Deployed
AI Is Hitting Friction As It Gets Deployed
A study by Altair reveals resistance to AI and failed projects. Yet Altair representatives believe AI will gain acceptance as benefits grow.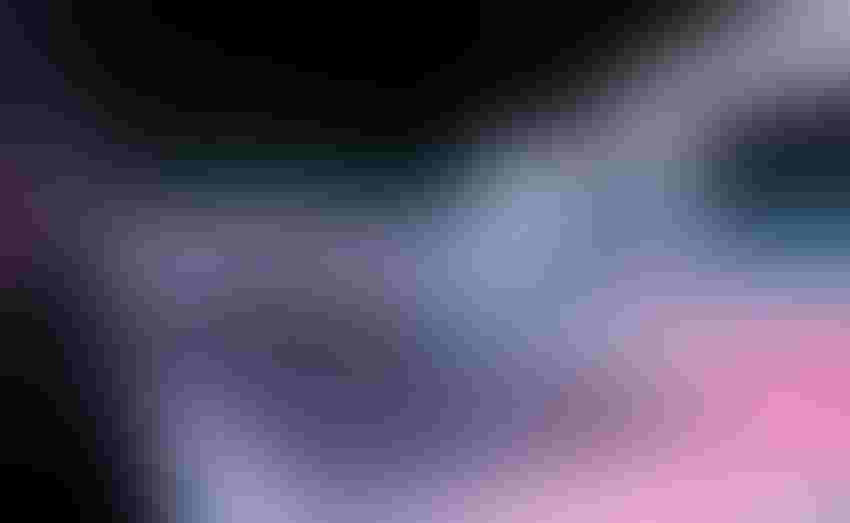 Guillaume for iStock / Getty Images Plus via Getty Images
The artificial intelligence company, Altair, conducted an international survey that shows high rates of adoption and implementation of organizational data and AI. The survey reveals that project successes suffer due to three main types of friction: organizational, technological, and financial. Altair noted in a statement that friction can prevent organizations from gaining the data-driven insights needed to deliver results.
Organizational Friction
The survey found organizations are struggling to fill data science roles, which is a significant cause of friction. 
75% of respondents say they struggle to find enough data science talent

35% say AI literacy is low among the majority of their workforce

58% say the shortage of talent and the time it takes to upskill current employees is the most prevalent problem in their AI strategy adoption
Technological Friction
More than half of respondents say their organization often faces technical limitations that are slowing down data and AI initiatives. 
Overall, respondents struggle most with data processing speed, along with making informed decisions quickly and experiencing data quality issues

Almost two-thirds of respondents (63%) said their organization tends to make working with AI-driven data tools more complicated than it needs to be

33% cited legacy systems' inability to develop advanced AI and machine learning initiatives as a recurring technology-related issue that causes friction
Financial Friction
Despite organizations' desire to scale their data and AI strategies, teams and individuals keep hitting financial obstacles.
25% of respondents cited financial constraints as a point of friction that negatively affects AI initiatives within their organization

28% said leadership is too focused on the strategies' upfront costs to understand how investing in AI and machine learning would benefit their organization

33% said the "high cost of implementation" — whether real or perceived — is one of their organization's shortfalls when relying on AI tools to complete projects
Project Failure is Common, but Optimism Reigns
Altair also noted that organizations across industries and geographic regions using AI persist despite high project failure rates:
One in four respondents said more than 50% of their projects fail 

42% of respondents admit they experienced AI failure within the past two years; among those respondents, the average failure rate was 36% at their organization

Despite experiencing AI project failures, organizations continue to use AI because they believe there is still an opportunity to level up capabilities or services in the long run (78%) and its minor successes have shown potential for long-term breakthroughs (54%)
Artificial intelligence has a long history. While interest is booming now, there have been periods when AI was not in fashion. "AI is not new. It's been around for seven decades. I've been following it for 20 years," Ingo Mierswa, SVP of product development at Altair, told Design News. "AI as a field includes deep learning. That's quite old. Interest has come in waves. 20 years ago, we were in an AI winter. People started using it less. There was a high level of excitement, but lost steam because it was difficult to use."
Mierswa noted that AI has entered consumer goods in a way that makes consumer products more attractive. "In your car, there are sensors right and left. Cars use AI for radio volume, and the car picks up on your behavior. As it learns your behavior, it will do things for you automatically."
Other uses for AI include factory equipment, from machine learning to autonomous mobile robots. In the right hands, manufacturing workers embrace AI. "The biggest friction point at 75% is the lack of talent. You need domain experts," said Mierswa. "These workers build their domain expertise over decades. For them, AI is not that hard. You have to give it to the people who know the domain."
What About the Fear of AI?
As people became widely aware of AI in the past year, the technology has prompted fear. "I don't share the fears about AI," said Mierswa. "There is enough technical expertise and ethical concern to prevent bad things from happening. AI will become more ubiquitous than it is now. It will be another big change like the conveyor belt was, and it will have a big impact."
Mierswa sees AI as a profound positive in our world. "It will give us more freedom. People will be free to do whatever they want to do when they want to. Farmers used to work far more hours than they do now. Now they have time for different things. We don't know what all of society will do with more time, but it will have an impact."
Sign up for the Design News Daily newsletter.
You May Also Like
---
Sep 12, 2023
The Battery Show brings together engineers, business leaders, top-industry companies, and innovative thinkers to discover ground-breaking products and create powerful solutions for the future.
LEARN MORE