'E-Nose' Can Sniff Out Volatile Compounds in the Air
'E-Nose' Can Sniff Out Volatile Compounds in the Air
Researchers in China solved a common design problem associated with developing electronic olfactory systems, they said.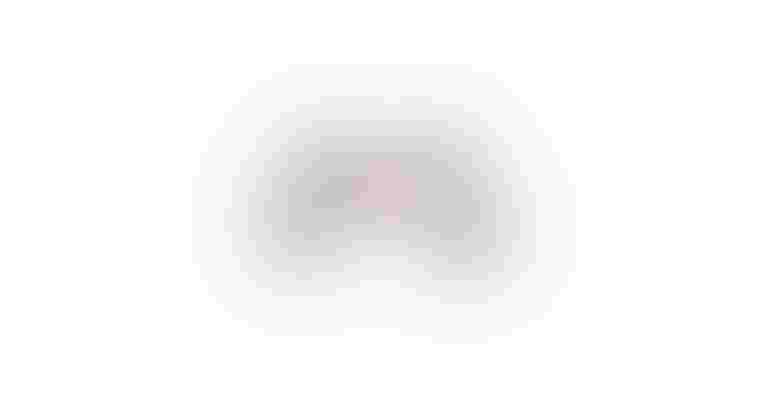 Researchers are working to develop an 'e-nose' to recognize odors such as those associated with volatile organic compounds. Pictured here is a 3D model of ethoxyethane or diethyl ether.
Rudraksh Srivastava/iStock / Getty Images Plus via Getty Images
Fumes from chemicals that people use every day, such as volatile organic compounds (VOCs), can be harmful to their health, even though many people may not know about their existence because they can't easily smell them. These compounds also can emit fumes in the occurrence of gas leaks or disasters involving chemical spills.
To better detect these VOCs using technology, researchers in China have developed a fluid mechanics-based chamber as part of the design of an electronic nose, or e-nose, that solves a common design problem associated with these devices, which can detect VOCs at low concentrations, they said.
VOCs are found in paints, pharmaceuticals, and refrigerants, but also can act as markers of explosives, insect infestation, food spoilage, and disease, said the researchers—who hail from several China-based scientific institutions, including Xidian University and the Zhejiang Lab of the Intelligent Perception Research Institute.
E-noses are electronic devices bio-inspired by the human olfactory system to sniff out, literally, odors in ways that can provide useful feedback for users. The devices include chemical sensors and techniques for pattern recognition to recognize odors associated with chemicals and other materials that the human nose may not easily detect.
E-Nose Tech Could Solve a Common Problem
E-nose technology is currently in its early stages of development, which requires an inter-disciplinary approach that involves chemists, physicists, biologists, electronics engineers, and data scientists needing to solve sensing problems, the scientists.
This involves a consideration of "the fundamental mechanisms of absorption/desorption, algorithms that achieve precise recognition of VOCs more quickly and with lower energy consumption, and how new technologies, such as memristors, should be involved," noted Weiwei Wu, an associate professor in the School of Advanced Materials and Nanotechnology at Xidian University.
One common issue that scientists have been grappling with is that current devices will generate different signals toward VOCs of the same concentration when the sensor is located in different parts of the "nose" chamber.
The research team set out to solve this problem by strictly controlling the fluidic behavior of the gas flow in the device to ensure "a uniform fluidic field and concentration of VOCs in the chamber and avoid generating any fake sensing characteristics," Wu said.
Researchers used an initial e-nose design with a vertical chamber that looks similar to a showerhead to promote vertical flow, with gas spreading through holes at the bottom of the device and around to evenly distributed sensors.
Using fluid mechanics simulations, the team optimized the volume, symmetry, hole location, and sensor location of their e-nose chamber, they said. The researchers then added a shunt-like device to the design to promote fluid flow and shorten response time.
The team ran simulations of the technology and then, based on the results, fabricated a Teflon chamber and measured the sensing performance of their e-nose by comparing two chambers—one with the shunt and one without. What they found was the chamber with the shunt device consistently performed about 1.3 times better at sensing a VOC than the one without, the researchers said.
The team published a paper reporting on their results in the journal, Applied Physics Reviews. They plan to advance their design in the future by minimizing the chamber and improving the structure further to decrease response and recovery time, the researchers said.
Sign up for the Design News Daily newsletter.
You May Also Like
---
Sep 12, 2023
The Battery Show brings together engineers, business leaders, top-industry companies, and innovative thinkers to discover ground-breaking products and create powerful solutions for the future.
LEARN MORE