Bearings represent some of the oldest and most steadfast technology in automation, but like everything in the smart factory, bearings are getting sling-shot into the new world of everywhere applications. At its annual press day in Philadelphia last week, bearings maker SKF revealed a slew of SKF mobile apps that help with everything from bearing selection to condition monitoring. "For mobilizing industry, it's all about your gadgets. The iPhone and iPad have changed everything," Mark Hinckley, director strategic projects for SKF, told Design News. "Ten years ago, we did not have tablets or Phone Drive. Now they affect how we work."
The goal in going mobile with product data was to support the information users need wherever they need it. "How do we equip our customers with this technology? We're talking about apps," said Hinckley. "We have 43 iPad apps, and we also have 45 Android versions."
SKF mobile apps break down into a number of categories, from a product selection tool that includes engineering data to education programs and apps that are designed for individual industrial applications such as oil and gas or wind turbines.
Engineering and Selection Tools
The SKF engineering and selection app reveals different product types, including bearings, belts, lubrication, and linear motion tools. The app is designed to help users understand products and services. The SKF bearing calculator offers data on bearing life, lubrication intervals, and frictional moments. "This tool gives you a calculation and provides a detailed report that includes bearings and operating conditions," said Hinckley. "It answers the first bunch of questions for the engineer such as frequency of required lubrication."
---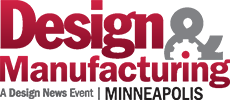 Your Plant. Smarter. Get informed on factory retrofitting, converging OT & IT, mastering cyber-physical transformation, predictive maintenance, 3DP in the factory, designing for maximum ROI and more in Industry 4.0: The Building Blocks of a Well-Oiled Smart Plant at Design & Manufacturing, Sept. 21-22, 2016 in Minneapolis. Register here for the event, hosted by Design News' parent company UBM.

---
Informational Educational Apps
The SKF DialSet lets users learn about the care and feeding of bearings, from lifespan to lubrication intervals." A grease cartridge, or lubricator, delivers grease to a bearing at a specific rate. But what rate? There is a dial on top of the cartridge that allows for lubrication every one to 12 months," said Hinckley. The app offers details you can use to determine the setting. Engineers can use the app to quickly calculate the interval and also set a reminder to come back when the cartridge needs to be replaced."
Industry-Specific Data Collection and Analysis
DataCollect by SKF offers performance review and failure analysis tuned to a specific industry application. The app helps users collect data. It is an open platform designed to automate best practices for collecting data. It asks questions and prompts the user to follow a sequence that acts as the path of an audit tool. "It's not just guided data collection. It actually enhances the collection process," said Hinckley. "You can capture a sound and play to an SKF expert and the expert can tell you what the noise relates to."
READ MORE ARTICLES ON MOBILE APPS:
The app is also designed to help users go through a plant and assess the health of its current operation. The app may recommend improvements based on collected best practices. The user fills out structured data prompts that are provided for the assessment. "The goal is to visually investigate a function and determine the root cause of a problem or opportunity for improvement. The data entry is customized to fit the field of assessment," said Hinckley. "You can include photos of the bearing in the report, and you can record the noise of a machine to be analyzed.
Condition Monitoring and Alignment Tools
The SKF augmented realty tool tells you what to look for when you are trouble-shooting or replacing a device. When you show the device to the iPad or iPhone, the device comes up in the app and you can see the device inside and out, including looking at a view of its components. "It's a window into the soul of the object. You can point it at your component and bring up the device in the catalog and look at all its parts," said Hinckley. "You can explore the characteristics of the device to determine repair or replacement strategies."
[image via SKF]
Rob Spiegel has covered automation and control for 15 years, 12 of them for Design News. Other topics he has covered include supply chain technology, alternative energy, and cyber security. For 10 years he was owner and publisher of the food magazine Chile Pepper.