Value Engineering Efforts Focus on Fastener Technology
Value Engineering Efforts Focus on Fastener Technology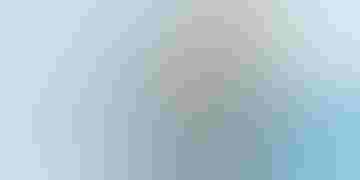 Mechanical engineers at PennEngineering in Danboro, PA,buy new laptop computers, flat screen TVs, video game players and a myriad ofother products and then take them apart – just like they did when they werekids.
"We're looking for ways to reduce costs or improve value,"says Leon M. Attarian, director of marketing for the mechanical fasteningcompany. "We're looking for opportunities to reduce the number of fasteners,and reduce assembly time."
The program even has a name: Cost Savings Investigation(CSI).
Recent visits with major fastening technology companiesreveal a trend toward more value engineering that focuses on opportunities toimprove mechanical assembly. The bigsavings aren't in piece-part costs but rather in reduction of manual labor andimprovement in product integrity. Often new functionality is built intofastening systems, such as electronics, or improved heat-dissipationcapabilities.
"We started doing the product tear downs on our own becausewe wanted to get some momentum going," says Brian G. Bentrim, manager of globalnew product development at PennEngineering. "Part of the problem is that theassembly technology is the last phase of design, and doesn't get the attentionit deserves." CSI is now a service thatPennEngineering offers current or prospective customers.
One of the products to emerge from CSI is a mini clinchingtack pin that can be used to replace 56 M1.2 screws that hold a keyboardassembly in place in the frame. "Use ofthe mini clinching tack pin in this application would eliminate the need to tapthe 56 holes, and simplify the assembly process since the pins are pressed inand do not require rotation for installation," says Jay McKenna, global productmanager for PennEngineering. "Theinstallation force of the tack pin is only 75 lb. This coupled with the fact that very littlemetal is displaced during the installation make this ideal for use in thisapplication," he says. The expected maximum pull-out force for one tack pin is45 lb. 
Electronic security
One of the big new value pushes at Southco, based in Concordville, PA,is mechatronics, the incorporation of electronic functionality into mechanicalassemblies.
"We are a company ofmechanical engineers who have looked at how we can integrate electronicsystems," says Steve Spatig, business development manager for electronic accesssolutions at Southco.  "We started withelectronic glove box latches
One of the big factors in many markets, particularly medicalis determining who has access to prescription drugs or medical devices. Acompany operating a server center may want to know who entered and left, and atwhat times. "Most of our customers are like Soutcho," says Spartig. "They have beentraditionally mechanical and are transitioning to electronic."
One new product is an R4-EM electronic rotary latch, whichcombines electronic access control with an all-metal rotary latch design in acompact, integrated package. Easy push-to-close operation and electronicactuation simplify access across a wide variety of applications, such aselectronic enclosures and display cases. A gear-motor drive distinguishes theR4-EM latch from solenoid-driven electromechanical latches, providing lowerpower requirements, higher load capability and a better feel to latchoperation. Microprocessor control accepts a variety of access signals forversatile application options.
Continuing the theme of value through improved fasteningtechnology, Dirak introduced a compression latch that offers a compressionrange of up to 12 mm. The compression range can be modified depending on thelength of the cam. Standard cam heights are 22 and 28 mm with other camsavailable. Use of a planetary gear for actuation provides significantcompression at very low torque while ensuring strength and durability.
Sign up for the Design News Daily newsletter.
You May Also Like
---
Sep 12, 2023
The Battery Show brings together engineers, business leaders, top-industry companies, and innovative thinkers to discover ground-breaking products and create powerful solutions for the future.
LEARN MORE