Fish Fins Inspire Robotic Gripper Design
Fish Fins Inspire Robotic Gripper Design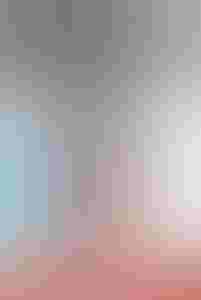 The designof a super-gentle robotic gripper made with layered polyamide was inspired by fishfins.

It can gripirregularly shaped fruit or fragile chocolate eggs without damaging a lightaluminum foil wrapping.

The FestoFinGripper consists of a bellows-like pneumatic actuator and three gripperfingers arranged in the pattern of the tail fin of a fish. The structure consistsof two flexible bands that meet to form a triangle. Stays are connected to thebands by articulated joints.

Fish Fins Inspire Robotic Gripper Design_A

The gripperadapts to the shape of a work piece when pressure is applied laterally - muchlike a human hand, but faster.

"The flexible design of the FinGripper evenallows chocolate eggs to be gripped if they are leaning to one side or areincorrectly positioned," says Federico Nardone, a design engineer for FluidoDinamica,an Italian systems integrator.

The proportionalpneumatic valve ensures correct pressure and allows acceleration and pressureramps to be applied. Cylinder pressures can be adapted to production or sortingprocesses with variable flow rates provided by proportional valves. Everythingis connected to a robot controller.

FinGripperis manufactured by automation specialist Festo AG of Esslingen, Germany usingadditive manufacturing. Layers of polyamide powder are applied in thicknessesof 0.1 mm to create a three-dimensional component. This reduces weight of thecomponent by 90 percent compared to a conventional metal gripper.

Festo builta factory in Esslingen to build lightweight components with additivemanufacturing. Three processes are used there: SLS of plastic powders, lasermelting of metals such as aluminum, and fused deposition modeling (FDM) for polymers.

Click hereto read an article illustrating application of the gripper with an arm thatmimics an elephant's trunk.
Sign up for the Design News Daily newsletter.
You May Also Like
---
DesignCon 2024

Jan 30 - Feb 1, 2024
Jan 30 - Feb 1, 2024
DesignCon is the premier high-speed communications and system design conference and exposition, offering industry-critical engineering education in the heart of electronics innovation — Silicon Valley.
Learn More