AI-Enhanced Bird Feeder Takes Bird Watching to the Next Level
AI-Enhanced Bird Feeder Takes Bird Watching to the Next Level
Bird Buddy can identify species, sending notifications to a partner mobile app so enthusiasts can track visitors without guides or extra Internet searches.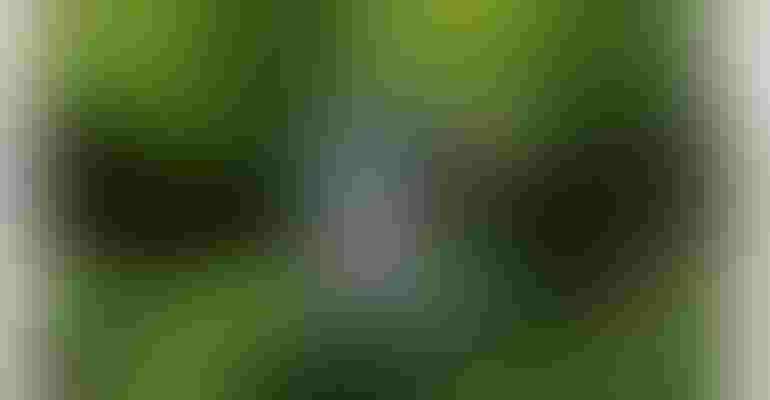 Bird Buddy features a smart bird feeder that uses AI to provide-real-time identification for feathered visitors and sends data and notifications via a companion app to users.
Image courtesy of Bird Buddy
Bird feeders have always been a way for amateur bird enthusiasts to become acquainted with their local feathered friends. But to identify exactly which bird was paying a visit to one's garden has usually required the help of a guide book or the Internet.
Now a new invention called Bird Buddy is taking bird watching to a new level with a smart bird feeder that uses AI to provide-real-time identification for feathered visitors and sends data and notifications via a companion app to users.
Bird Buddy features a bird house made of recyclable plastic and is like a typical bird feeder in that it includes a place to hold birdseed so feathered visitors can eat at will. Where it differs is in the built-in motion sensor and camera, which takes photos of the birds as they appear at the feeder.
It also includes built-in AI technology connected to the feeder's motion sensor, which provides a unique interactive element that other bird feeders don't, Franci Zidar, CEO of Bird Buddy, told Design News.
"When a bird stops by the feeder, this movement triggers the sensor, which, in turn, effectively switches on our camera and recognition system," he said.
This sets off a three-stage recognition process that first identifies that the animal in the image is indeed a bird and not, for instance, a squirrel. Secondly, the AI decides if the image is of a high-enough quality—that is, isn't just of one part of the bird or is blurry—to be worth sharing with the user, Zidar explained.  
In the last step, the algorithm determines what species of bird it is and sends a digital postcard via a user's Bird Buddy app to let them know which type of bird has visited the feeder, he said
Bird Buddy Designed with AI in Mind
When Zidar and his colleagues set out to design Bird Buddy, species recognition was a key design goal, and they knew AI was necessary to provide this feature.
"This is core to our product, to solve the issue and frustration of recognizing a bird species quickly before the visitor flies away," he explained. "Doing this, we are helping to modernize a centuries-old hobby that is the second most popular outdoor pastime in the US."
The team sent hundreds of tester units to locations around the world to train the models its AI uses to recognize bird species accurately, he said. Users also receive various statistics from their app from a "birdopedia," which tells enthusiasts more about the species—including how many have visited their feeder to date—what food they like, and even what their bird song sounds like, he explained.
Bird Buddy also has a companion website that provides data and images in "live feed" form from active Bird Buddies around the globe, so enthusiasts can see various species of birds visiting various locations across the world in real time.
"Our AI brings the deep joy and satisfaction of bird species recognition—you no longer have to reach for your well-thumbed bird species book or search on the Internet," Zidar said.
Bird Buddy is available in pre-order online from the Bird Buddy website, and its accompanying app is available on the Google Play store and App Store from Apple.
In addition to the core AI-enabled feeder, users also can equip their product with special add-on features available for purchase to enhance the experience—including a solar roof to harvest energy; a water fountain and special suet ball holder to provide extra sustenance to bird visitors; and a wall mount for placement of the feeder.
Also, the company held a Kickstarter earlier this month for two new Bird Buddy products including the Smart Hummingbird Feeder and a bird bath, pictured below.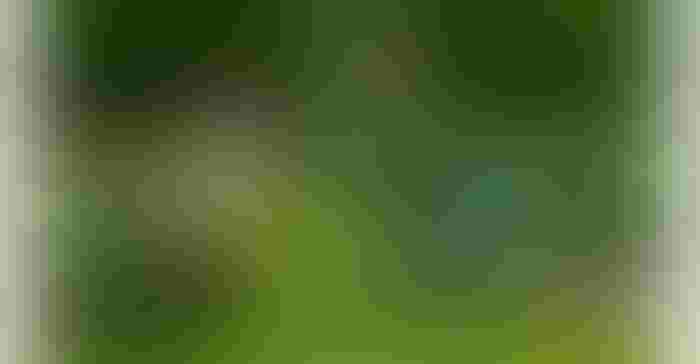 Sign up for the Design News Daily newsletter.
You May Also Like
---
Sep 12, 2023
The Battery Show brings together engineers, business leaders, top-industry companies, and innovative thinkers to discover ground-breaking products and create powerful solutions for the future.
LEARN MORE