Canada's wind energy success so far can be attributed to a diversity of geographically powered reasons across the country, the president of the Canadian Wind Energy Association (CanWEA) told Design News.
Robert Hornung, president of CanWEA, said that while there historically has been one main driver for Canada's use of wind energy, different provinces have had different reasons for building out wind farms and integrating them into the national grid. This has led to substantial growth in wind energy in the last 10 years and made Canada the seventh-largest wind energy producer in the world, he said.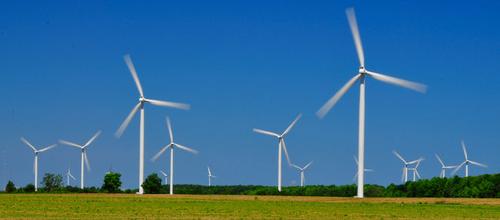 A wind farm in Canada, the seventh largest producer of wind energy in the world. The Canadian Wind Energy Association expects the country to install a minimum of 1,500 megawatts of wind energy this year.
(Source: Canadian Wind Energy Association)
"I think one of the things that's interesting about wind energy is the number of different drivers or rationales for [its] development," Hornung told Design News in an interview. "It actually varies from one region of the country to another."
He cited that in Ontario — the province producing the most wind energy in Canada — the reasons were environmental. "Ontario made a commitment to shut down coal-fired plants to reduce pollution and the emission of greenhouse gases," he said. "Wind energy was a key facilitator of that."
MORE FROM DESIGN NEWS: Spanish Firm Designs Bladeless Wind Turbine
In Quebec, Canada's second-largest producer of wind energy by province, the key driver was economic development, particularly in the region of the Gaspe Peninsula, which was in economic decline, Hornung said. Officials there thought that developing wind farms in the region — which traditionally had been dependent on natural resources for its economic health — would be a good way to bolster growth.
"Now [the] population is returning after many years of population outflow," he said. "The region has a large number of wind farms and a research institute on wind energy, and a number of service providers have set up shop there. They have been very successful in setting up a supply chain that is prospering not only in the country but also internationally."
Prince Edward Island is Canada's smallest province, but it is the largest in terms of penetration of wind energy, with 30 percent of all electricity in the region coming from wind, Hornung said. For that province, energy independence was the key driver for establishing a healthy wind-energy industry.
MORE FROM DESIGN NEWS: Wind Power Is Getting Big
"It doesn't have its own natural resources to draw on, so it was importing essentially all of its electricity," he said. "Wind allowed it to develop its own source of power generation."
CanWEA is the national industry association for wind energy in Canada, representing about 250 companies. The association, formed more than 30 years ago, will hold its 31st CanWEA Annual Conference and Exhibition in Toronto, Oct. 5-7.
If there is one overall driver now emerging in Canada for wind energy, it's cost, Hornung said. This type of energy is now cost competitive with every other new source of electricity generation in Canada with the possible exception of natural gas, he said.
In addition to being seventh globally in terms of wind energy production, Canada last year was ranked sixth in terms of new investment of wind energy globally, Hornung said. "We now surpass 10,000 megawatts of installed wind energy, which provides enough power annually to meet the needs of more than 3 million Canadian homes," he said.
MORE FROM DESIGN NEWS: Automation Tools Bring Viability to Renewables
CanWEA expects Canada will install a minimum of 1,500 MW of wind energy this year and similar numbers in 2016 and 2017, Hornung said. After that, growth in the industry is uncertain, mainly because many electricity system planners in the country are now in the process of determining what the next 10 years of the grid will look like in Canada, he said.
"We're determining what the future will look like, but we can say with a high degree or confidence that where new electricity is requested, wind can capture that opportunity in terms of cost competitiveness and also climate change considerations," Hornung said.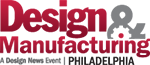 We're heading to Philly! Design & Manufacturing Philadelphia will take place Oct. 7-8. Get up close with the latest design and manufacturing technologies, meet qualified suppliers for your applications, and expand your network. Learn from experts at educational conferences and specialty events. Register today and join us at Philadelphia's premier industry showcase!
Elizabeth Montalbano is a freelance writer who has written about technology and culture for more than 15 years. She has lived and worked as a professional journalist in Phoenix, San Francisco and New York City. In her free time she enjoys surfing, traveling, music, yoga and cooking. She currently resides in a village on the southwest coast of Portugal.