NI Leverages HP to Manage Big Data
NI Leverages HP to Manage Big Data
National Instruments has partnered with Hewlett Packard Enterprise to create a data system that can handle high-volume sensor data.
With the Internet of Things and a gazillion more connected devices and sensors, design, test, and manufacturing systems are generating a nearly unmanageable amount of data. Companies have been challenged to the breaking point, stringing together multiple PCs to handle the data flow. Turning to the company's IT team does not always bring relief.
National Instruments has addressed this challenge in a collaboration with Hewlett Packard Enterprise (HPE). The two companies have rolled out a pre-tested tool to help engineers manage Big Analog Data. By using HPE's Moonshot System server technology and NI's DataFinder Server software, engineers can scale mammoth amounts of data coming in as a stream from a countless number of sensors.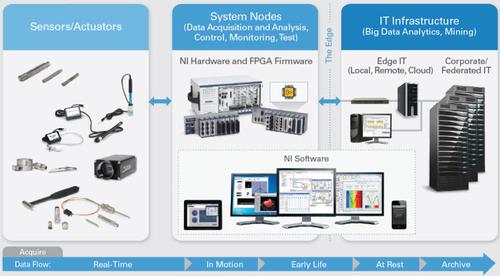 NI saw that problem grow among its customers who were able to gather sensor data but were not able to manage the flow. "Engineers like to maintain control of their data, but they're collecting so much data that the infrastructure they've put together isn't scalable," Stephanie Amrite, senior product manager of platform software at NI, told Design News. "So they turn to their IT departments for help."
The IT department does not always have the capacity to churn the data. "We partnered with HPE so we could make the transition from the engineer's use of data to a more IT-oriented management of the data," said Amrite. "Our engineers were already familiar with HPE, which made it a good solution."
The combination the HPE Moonshot Systems and DataFinder Server Edition provides engineers is a pre-validated, tested solution to manage and analyze the complexities of file-based sensor data. With DataFinder Server Edition software running on HPE Moonshot server blades, users can manage structured and unstructured data generated from any data acquisition analysis node, according to NI.
READ MORE ARTICLES ON BIG DATA:Seeking the Big Data that Makes a DifferenceCutting Recalls with Big DataNI Enhances Equipment Monitoring Tools
"We're using it internally and trying to stretch it to its limits," said Amrite. "The type of data we're addressing is specific, waveform data, which is sensor data in the truest sense. It's a lot of data in a quick amount of time. This same process can be used in a variety of industries, from automotive and aerospace to machine condition monitoring and white goods manufacturing."
The system is also geared for a data-rich design process. "In automotive and aerospace, the system can be used for the design and development of new devices," said Amrite. "When you're working on a design -- say an Internet design -- and you're running a small tweak or an intelligent update, you can use this system to make sure the product is improving over time."
[image via NI]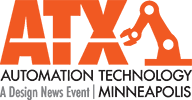 Your Data. Get It. Protect It. Practical information on embedding sensors in 3DP, automation & inventory control, big data as a diagnostic tool, cloud storage and security risks, and more in the Industry 4.0: Smart Strategies for Data Collection and Protection track at Automation Technology. Sept. 21-22, 2016 in Minneapolis. Register here for the event, hosted by Design News' parent company UBM.

Rob Spiegel has covered automation and control for 15 years, 12 of them for Design News. Other topics he has covered include supply chain technology, alternative energy, and cyber security. For 10 years he was owner and publisher of the food magazine Chile Pepper.
Sign up for the Design News Daily newsletter.
You May Also Like
---
DesignCon 2024

Jan 30 - Feb 1, 2024
Jan 30 - Feb 1, 2024
DesignCon is the premier high-speed communications and system design conference and exposition, offering industry-critical engineering education in the heart of electronics innovation — Silicon Valley.
Learn More