Want a Big 3D Print Project? Try a Steel Bridge in Amsterdam
Want a Big 3D Print Project? Try a Steel Bridge in Amsterdam
MX3D partnered with Autodesk to build a major 3DP metal project in Amsterdam.
In a complex effort that involved a large cast of companies, MX3D 3D-printed a fully functional stainless steel bridge that crosses one of the oldest canals in the center of Amsterdam – the Oudezijds Achterburgwal. Beginning nearly 10 years ago, MX3D started bringing large-scale robotic wire arc additive manufacturing to life by enabling 3D metal printing that is flexible and fast.
The 40-foot-long smart pedestrian bridge was constructed by four robots that 3D-printed the structure using more than 13,000 pounds of stainless steel. MX3D equipped industrial robots with purpose-built tools. MX3D worked with ABB to develop the software to control the robots. This approach allowed the company to 3D print strong, complex, and graceful structures out of metal. The goal of the MX3D bridge project was to showcase the potential applications of multi-axis 3D printing technology.
Autodesk's collaboration with MX3D for the bridge project began in 2015 with a prototype of a pedestrian bridge. "From there, we explored adding a sensor network making it 'smart' and the project as born," Alec Shuldiner, Autodesk data ethics lead for Platform Services & Emerging Technologies, told Design News. "We saw this ongoing project as an opportunity to push the envelope on traditional manufacturing techniques. We had an early interest in exploring simulation, structural health monitoring, and the use of new and uncommon materials."
Autodesk researchers designed software and served as the primary systems integrator for the smart bridge. "Our software collects data from the sensor network and visualizes it in a digital twin model representing the bridge's response to use in real-time," said Shuldiner. "We worked closely with the teams to design and install a sensor network with the goal of measuring and better anonymously understanding factors like crowd behavior and the impact of tourism, all by measuring strains, rotations, loads, displacement, and vibrations, along with environmental factors such as air quality and temperature."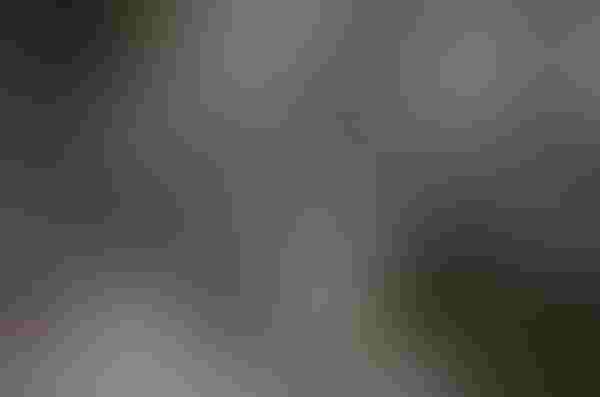 Pros from Multiple Companies
To build the bridge, MX3D pulled together a small army of experts. The bridge was designed by the Joris Laarman Lab. ArcelorMittal provided metallurgical expertise. Autodesk primarily provided cloud services to power the bridge's data collection and processing, as well as assisted with its knowledge of digital production tools.
Heijmans was the construction expert, Lenovo offered computational hardware. ABB handled the robot deployment. Air Liquide & Oerlikon delivered welding expertise, and Plymovent protected the air that workers breathed during construction. AMS and TU Delft offered research.
The University of Twente collaborated with Autodesk to add sensors to the bridge to collect usage and material data. The sensor network captures data on the structural impact of strain, rotation, vibrations, as well as air quality and temperature.
The MX3D Bridge has been awarded the STARTS Prize. The jury noted that "This is the beginning of a great urban transformation. Many large-scale 3D-printing projects are happening all around the world but this project has built something that works for people living in a large European city and is leading the way." Autodesk helped design and implemented the software that collects data from the sensor network and illustrates it in a digital twin to gauge the bridge's response to pedestrian use in real-time.
Gemeente Amsterdam was MX3D's first customer for MX3D's collaborative bridge-building department.
And More Civic Projects
The bridge project opens the doors for Autodesk to get involved in more civic projects. "Now that we have the sensor network in place, we look forward to analyzing how large infrastructure ecosystems operate and what kind of data is needed for better planning and management," said Shuldier. "It's no secret that infrastructure around the world is aging, so we're hopeful about doing our part to design and build more sustainably and with less material."
In addition to the Amsterdam bridge, Autodesk collaborated with University of Southern California students on the Arroyo Bridge, a steel pedestrian bridge that stretches 70 feet. The project also utilized robotic assembly. Based in Los Angeles, the project leveraged a collaborative robotic process to fuse nearly 600 steel pieces across a canyon.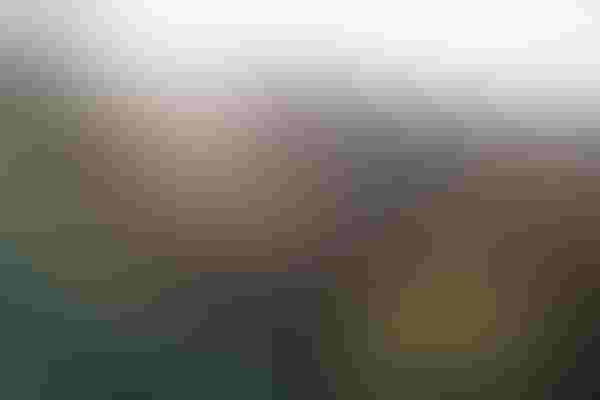 Rob Spiegel has covered manufacturing for 19 years, 17 of them for Design News. Other topics he has covered include automation, supply chain technology, alternative energy, and cybersecurity. For 10 years, he was the owner and publisher of the food magazine Chile Pepper.
Sign up for the Design News Daily newsletter.
You May Also Like
---
DesignCon 2024

Jan 30 - Feb 1, 2024
Jan 30 - Feb 1, 2024
DesignCon is the premier high-speed communications and system design conference and exposition, offering industry-critical engineering education in the heart of electronics innovation — Silicon Valley.
Learn More