U.S. Army Develops Battle-Ready 3D-Printing Technology
U.S. Army Develops Battle-Ready 3D-Printing Technology
A dual-polymer filament that combines acrylonitrile butadiene styrene with a star-shaped polycarbonate core enables 3D printing of robust replacement parts on the battlefield.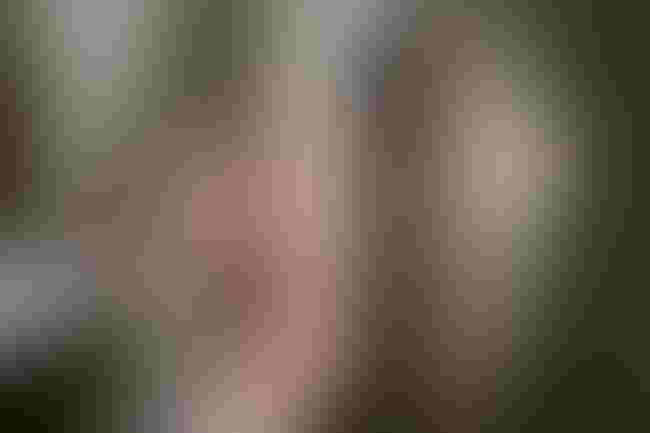 War may be hell or good for absolutely nothing, depending on whether your cultural references hark back to General William Sherman or Edwin Starr, but military innovation has a long track record, eventually, of making civilian life better. Whether it's microwave ovens by way of radar, the internet né Arpanet, or the EpiPen inspired by Cold War-era auto-injectors, many military applications have transitioned from the battlefield to the home front with welcome results. While 3D printing doesn't fall into that category, strictly speaking, the U.S. Army Combat Capabilities Development Command Army Research Laboratory (ARL) is pushing the technology forward in ways that may jump-start some exciting commercial applications. ARL has developed an additive manufacturing technology producing dual-polymer parts that will allow soldiers to quickly swap out broken plastic parts with durable, 3D-printed replacements, according to a recent article from the Army News Service. The technology could be deployed as soon as this year.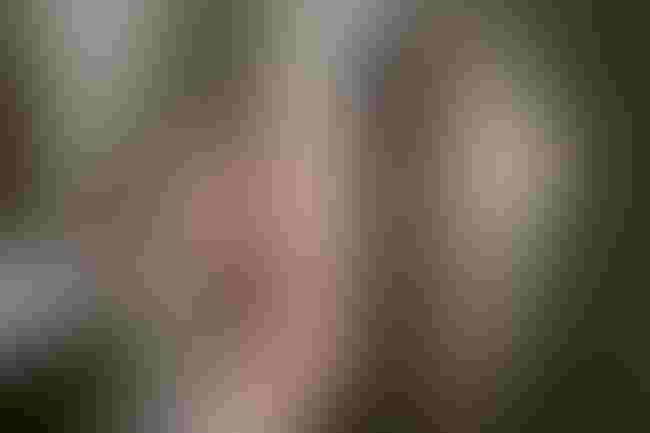 A die-less thermal drawing process developed by ARL is used to create an ABS filament with a star-shaped PC core. Image courtesy EJ Hersom/Army News Service.
3D printing replacement automotive parts, rather than storing an extensive inventory, has been one of the potentially totemic applications of 3D printing. It has been talked about for years but never actually materialized at the mechanic's. ARL believes it has discovered a way to 3D print durable replacement parts for weapons, and that also may be good news for road warriors. Part of the secret sauce is a dual-polymer filament that combines acrylonitrile butadiene styrene (ABS) with polycarbonate (PC).
Traditional filaments consist of a single thermoplastic, and the resulting parts are brittle, a non-starter on the battlefield. The material deposits like a hot glue gun, Dr. Eric Wetzel, ARL's research area leader for soldier materials, told article author Thomas Brading. The layers don't really bond—by the time a new layer is added, the previous one has cooled off. "Our technology . . . allows us to use conventional desktop printers, but then apply post-processing to dramatically improve the toughness and strength between layers," said Wetzel.
"A critical design feature of the filament is that the ABS and PC phases are not simply mixed together, a common approach for creating blended polymers. Instead, a special die-less thermal drawing process developed by ARL is used to create an ABS filament with a star-shaped PC core," writes Brading. Researchers settled on the star shape following a series of design trials that showed it resulted in the best combination of part toughness and stability.
Once printed, the parts are annealed. The two polymers have distinct melting temperatures, and during the annealing process, the layers of the material fuse together while maintaining their geometry and form. Stability is reinforced by the higher temperature resistance of the built-in framework.
"Manufacturing at the point-of-need provides some exciting possibilities," said Wetzel. "In the future we can imagine soldiers deployed overseas collaborating with engineers in the United States, allowing new hardware concepts to be designed and then sent as digital files to be converted into physical prototypes that the soldiers can use the same day."
Sign up for the Design News Daily newsletter.
You May Also Like
---
DesignCon 2024

Jan 30 - Feb 1, 2024
Jan 30 - Feb 1, 2024
DesignCon is the premier high-speed communications and system design conference and exposition, offering industry-critical engineering education in the heart of electronics innovation — Silicon Valley.
Learn More