This 3D Printed Vaccine Patch Is 10 Times as Effective as Arm Jabs
This 3D Printed Vaccine Patch Is 10 Times as Effective as Arm Jabs
New microneedle technology can provide greater vaccine protection than a typical shot and is less painful.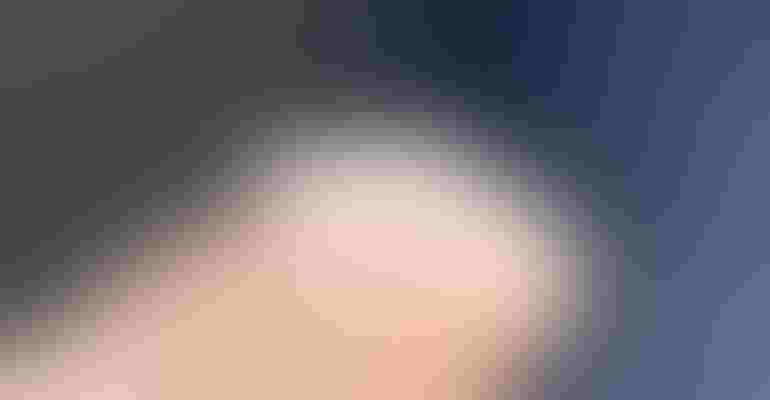 While microneedle patches have been studied for decades, the work by researchers at the University of North Carolina (UNC) at Chapel Hill and Stanford University overcomes some past challenges: through 3D printing, the microneedles can be easily customized to develop various vaccine patches for flu, measles, hepatitis or COVID-19 vaccines.
University of North Carolina
Few people like getting jabs in the arm. However, vaccines—as witnessed during the COVID-19 pandemic—have become an essential and potentially life-saving part of people's medical care.
Now researchers have created a less painful and more effective way to deliver vaccines through a 3D-printed patch that can be applied directly to the skin.
Researchers at Stanford University and the University of North Carolina at Chapel Hill (UNC) collaborated on the microneedle patch, which overcomes some previous challenges to this type of medical-delivery device and even provides greater protection than a typical vaccine shot.
One of those hurdles is that it's been difficult to adapt microneedles to different vaccine types, said the lead study author, a researcher in the Department of Microbiology and Immunology in UNC's School of Medicine.
"These issues, coupled with manufacturing challenges, have arguably held back the field of microneedles for vaccine delivery," she said in a press statement.
Novel Fabrication Method
Indeed, most microneedle vaccines are fabricated with master templates to make molds. However, the molding of microneedles typically has not been very versatile, and the process has led to the ineffectiveness of the result due to reduced needle sharpness during replication, Tian said.
The team's process solves this problem by allowing for direct 3D-printing of the needles, giving its developers "lots of design latitude for making the best microneedles from a performance and cost point-of-view," she said.
The technology is comprised of 3D-printed microneedles lined up on a polymer patch and barely long enough to reach the skin to deliver a vaccine.
The microneedle patches were 3D printed at Carolina using a CLIP prototype 3D printer invented by Joseph M. DeSimone, professor of translational medicine and chemical engineering at Stanford University and professor emeritus at UNC-Chapel Hill. The printer is produced by CARBON, a Silicon Valley company that he co-founded.
Effectiveness and Future Use
Patches are more effective than needles to administer vaccine doses because the patch is applied directly to the skin, which is full of immune cells that vaccines target, researchers said. Researchers tested the patches in animal studies and found that the resulting immune response from the vaccine patch was 10 times greater than a vaccine delivered into an arm muscle with a needle jab.
Researchers published their findings in a paper in the journal Proceedings of the National Academy of Sciences.
The team plans to continue their work to formulate RNA vaccines, such as the Pfizer and Moderna COVID-19 vaccines, into microneedle patches for future testing to see if it's a viable option for delivery, researchers said.
"In developing this technology, we hope to set the foundation for even more rapid global development of vaccines, at lower doses, in a pain- and anxiety-free manner," DeSimone said.
Elizabeth Montalbano is a freelance writer who has written about technology and culture for more than 20 years. She has lived and worked as a professional journalist in Phoenix, San Francisco, and New York City. In her free time, she enjoys surfing, traveling, music, yoga, and cooking. She currently resides in a village on the southwest coast of Portugal.
Sign up for the Design News Daily newsletter.
You May Also Like
---
DesignCon 2024

Jan 30 - Feb 1, 2024
Jan 30 - Feb 1, 2024
DesignCon is the premier high-speed communications and system design conference and exposition, offering industry-critical engineering education in the heart of electronics innovation — Silicon Valley.
Learn More