Paving the Way for a Future of 3D-Printed Food
Paving the Way for a Future of 3D-Printed Food
Identifying factors that make 3D-printed food more viable could help supplement the global food supply.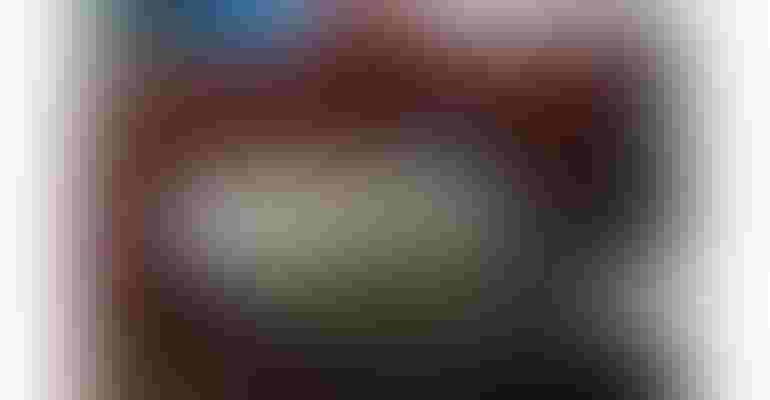 Marina_Skoropadskaya/iStock / Getty Images Plus via Getty Images
Researchers have identified factors that affect the potential success of using 3D printing to make edible food items, paving the way for a future in which 3D-printed food could help solve global food-supply and nutrition challenges, they said.
Researchers Ezgi Pulatsu and Chibuike Udenigwe at the University of Ottawa have discovered hacks for each step of the additive manufacturing (AD) process—designing, pre-processing, manufacturing, and post-processing—that they said could help create innovative foods.
There are a range of options for each of these steps, and the researchers set out to narrow down a few that one day might produce the highest-quality edible products that can supplement the current food supply, they said. The researchers published a paper on their work in the journal, Physics of Fluids.
Overall, a way to make AD more efficient for the food industry is by establishing a printing path, or a series of computer-controlled movements, for fabricating food in this way, the researchers said.
"Food is essential to living, and it's becoming more critical due to the increasing global population and environmental changes," Pulatsu said. "Therefore, novel foods and matrices should be designed in consultation with chefs, food scientists, and engineers, and in line with current needs."
To design food involves setting 3D shapes and geometric codes, while pre-processing includes preparing the food-based "inks" for use in the process. Manufacturing typically includes the depositing of layers to create various final shapes, while post-processing involves some of the usual tasks currently associated with the foods we eat, such as baking, boiling, cooking, frying, or drying, they said.
Fine-Tuning 3D-Printed Food From End to End
In terms of the pre-processing step, researchers discovered that changing the printing patterns and ingredients of the initial material mix can have an effect on the food's matrix and microstructures, they said. This, in turn, will impact the texture of the food; thus, researchers can tweak these aspects to change the final production of 3D-printed food, they said,
The team also discovered that controlling ingredients according to both the mix and the conditions of the process will affect the flow of the material in the actual printing process. To have the most potential for success, that process should be extrusion-based printing, the researchers noted. In this process, a syringe loaded with a food paste—such as puree, dough, or frosting—is forced out of a nozzle by direct or indirect force, either by pushing the plunger in the former, or using compressed air in the latter.
Moreover, for this process to be successful, scientists should create a stable flow of the material, so shapes can be produced by layering string-like material in a controlled way, Pulatsu said. "Once a layer is deposited, we no longer want it to flow; otherwise, it will destroy the shape we created," he noted.
While extrusion-based printing tends to produce the optimal result for fabricating food in this way, other techniques can be used, Pulatsu added.
"For example, material jetting uses liquid binders deposited on powder to form self-supporting layers, and liquid inks that harden after deposition can also be used," he said.
Finally, the shape of the printed food should be conserved and controlled during post-processing, even during processes that physically and chemically transform the food's micro- and macromolecules and change its texture, the researchers said.
Sign up for the Design News Daily newsletter.
You May Also Like
---
Sep 12, 2023
The Battery Show brings together engineers, business leaders, top-industry companies, and innovative thinkers to discover ground-breaking products and create powerful solutions for the future.
LEARN MORE