Low-Cost System Facilitates 3D Nanoprinting of Optical Devices
Low-Cost System Facilitates 3D Nanoprinting of Optical Devices
Researchers have traded expensive and complex lasers for a continuous-wave laser diode in new technology that may be accurate enough for commercialization.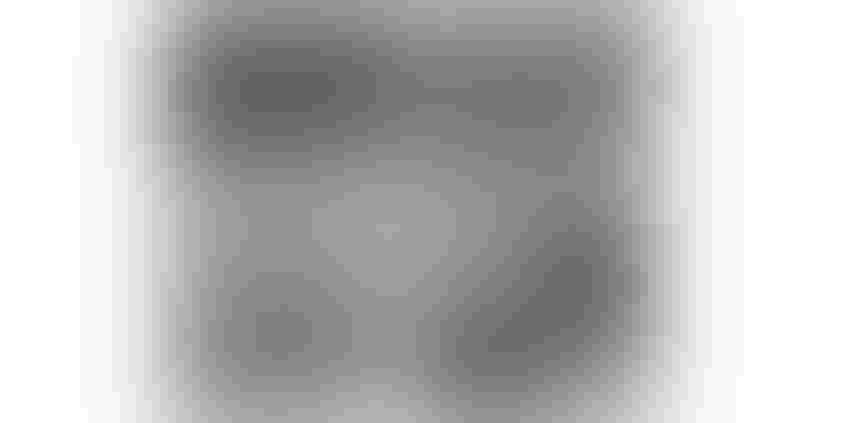 Researchers at Zhejiang University in China used a new low-cost nanoprinting system to fabricate  a variety of detailed 3D structures, including a 3D woodpile structure (a & b), a 20-micron-diameter buckyball (c), and two cubical box frames (d). The above images were acquired with an electron microscope.
Cuifang Kuang, Zhejiang University
Researchers have devised a simpler, less-expensive way to 3D-print nanosized structures, providing a new, less-complex option for fabricating metamaterials as well as a variety of optical devices and components.
The low-cost system—which trades the typical, expensive systems based on pulsed femtosecond lasers with one that relies on an integrated fiber-coupled continuous-wave laser diode—can still achieve the necessary accuracy at the nanoscale for commercial manufacturing, said Cuifang Kuang, the research team leader for the project at Zhejiang University in China.
At the same time, it makes 3D nanoprinting easier to operate and thus more accessible for scientists, "even ones who are not familiar with the optical systems typically used for this type of fabrication," Kuang said in a news release.
The system can be used for a variety of scientific applications, such as printing micro or nanostructures for studying biological cells or fabricating optical waveguides used for virtual and augmented reality devices, he noted. It also paves the way for new low-cost desktop 3D nanoprinting devices that can basically open up nanoprinting not only to the scientific community, but to anyone, Kuang added.
How 3D Nanoprinting Works
3D printing objects at the nanoscale—or at the size of about 100 nanometers (nm)—typically requires a method called two-photon absorption. This technique involves using expensive femtosecond lasers to achieve precision 3D photon absorption that solidifies a light-sensitive liquid resin into a polymer.
To provide an alternative to this expensive method, researchers at Germany's Karlsruhe Institute of Technology have developed a nanoprinting approach called two-step absorption. This method uses a special photoinitiator called benzil together with a single light source to create polymerization.
The system designed by the Zhejiang team simplifies and speeds up a typical 3D nanoprinting two-step absorption system using a 405-nm-wavelength integrated fiber-coupled laser. The laser beam from the single-mode polarization-maintaining fiber is collimated and directed onto galvanometric mirrors, then focused into the photosensitive material with a high-numerical aperture microscope objective.
"The simple system does not need a large number of optical components to modulate the laser beam, which saves money and produces less optical aberrations, or errors," Kuang explained. "It is also highly stable and compatible with most commercial microscopes."
Demonstrating the 3D Nanoprinting System
Researchers published a paper on their work in the journal, Optics Letters. The researchers demonstrated their 3D nanoprinting system at low speeds by printing 2D line gratings and 3D woodpile nanostructures with a lateral period of 350nm.
They also speeded up the scan to 1000 micron per second to fabricate 2D gratings less than 200 nm in resolution, as well as line width less than 50 nm in resolution. This latter demo showed how these objects could still be fabricated with laser power less than 1 megaWatt, the researchers noted.
Next steps for the technology are to improve the writing speed and quality of the technique while maintaining high resolution, which will make the system more practical to use for a broader range of solutions.
Sign up for the Design News Daily newsletter.
You May Also Like
---
DesignCon 2024

Jan 30 - Feb 1, 2024
Jan 30 - Feb 1, 2024
DesignCon is the premier high-speed communications and system design conference and exposition, offering industry-critical engineering education in the heart of electronics innovation — Silicon Valley.
Learn More