Is 3D Printing Going to the Dogs?
Is 3D Printing Going to the Dogs?
And cats, and other furry creatures? It's looking like 3D printing can be a viable option in veterinary medicine, as veterinarians are realizing the usefulness of patient-specific 3D models for planning their surgeries.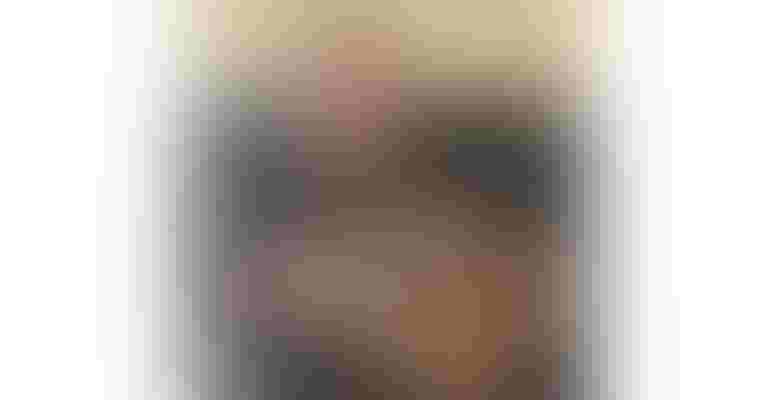 Image courtesy of Yu-Hui Huang
At Advanced Manufacturing Minneapolis, Yu-Hui Huang, MD, MS, will explore the ways in which using 3D printing can be a good thing for veterinary patient outcomes. Now chief radiology resident at the University of Minnesota and adjunct faculty in the Biomedical Visualization Graduate Program at the University of Illinois at Chicago, Huang first became interested in 3D printing during her own graduate Biomedical Visualization and Clinical Anaplastology training. At the time, she was working with craniofacial surgeons on implant-retained facial prosthetic treatments for patients. "Based on a patient's medical imaging data, a virtual model would be generated to better visualize the anatomy and perform virtual surgical planning for optimal patient outcome," she explained in an interview with Design News. "From that experience I realized how important it was to really fully understand the medical imaging aspect of it—in terms of the medical imaging data and how the quality is appropriate for the segmentation 3D visualization and printing, because everything downstream is influenced by the original data that was acquired," she said.
Huang's session, "3D Printing for Veterinary Medicine," will be presented on October 10 from 3:30 to 4:15 p.m. in the MedTech Theater.
She put this expertise into practical use when her nine-year-old English bulldog, Chubbs, was diagnosed with maxillary chondroblastic osteosarcoma. After receiving Chubbs's CT imaging data from his veterinarian, Huang segmented his skull and tumor using 3D Systems DICOM to Print software and then printed the model.
"The veterinarian was very pleasantly surprised," Huang said. "And she said it actually did alter the surgical treatment she had in mind." As a result, Chubbs did remarkably well for over a year after surgery and radiotherapy.
"That's kind of how it all started," Huang explained of her interest in 3D printing for veterinary medicine. "It was not planned," she said. "The veterinarian started referring me to her orthopedic veterinarian colleagues to assist with other surgical planning as well."
She explained that veterinarians are starting to use more 3D printing in their practices, especially in more complex cases, as well as for training purposes. And having a 3D patient-specific model can save time in the OR, which can translate into better outcomes.
When asked who should attend her session at Advanced Manufacturing Minneapolis, Huang said that people interested in clinical 3D printing for veterinary and/or human medicine as well as those interested in medical imaging in general would benefit.
Ultimately, she said, she hopes that attendees will take away the understanding of how important the medical imaging data is, since that is the source of the patient-specific 3D models that can be printed. "The technology is really only as good as the imaging that we have of the patient," she said. "I also hope to show the value of why this is helpful to veterinarians, in terms of improving patient care and outcome," she concluded.
Join Yu-Hui Huang for "3D Printing for Veterinary Medicine," in the MedTech Theater on October 10 at Advanced Manufacturing Minneapolis.
Sign up for the Design News Daily newsletter.
You May Also Like
---
DesignCon 2024

Jan 30 - Feb 1, 2024
Jan 30 - Feb 1, 2024
DesignCon is the premier high-speed communications and system design conference and exposition, offering industry-critical engineering education in the heart of electronics innovation — Silicon Valley.
Learn More