Highly Conductive Gel Takes Metal into 4D-Printing Realm
Highly Conductive Gel Takes Metal into 4D-Printing Realm
The invention facilitates the printing of a range of electronic components and devices.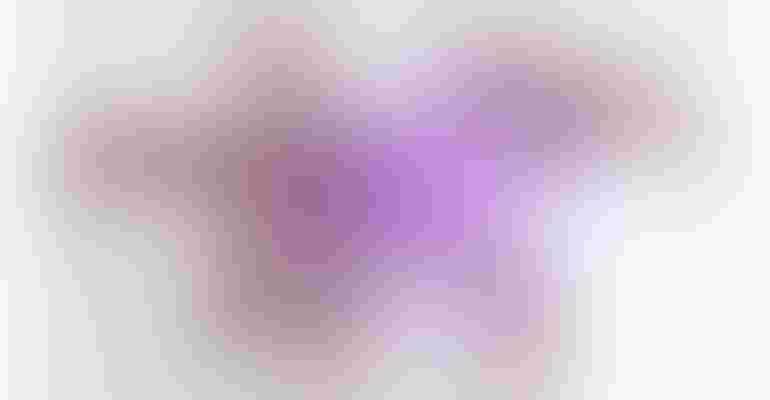 Researchers have developed a metallic gel that is highly electrically conductive and can be used to print 3D solid objects at room temperature.
Image courtesy of North Carolina State University
Researchers have made a breakthrough in the printing of metal objects with the development of a highly conductive metallic gel that can be used to fabricate 4D-printed parts at room temperature. The technology—developed by researchers at North Carolina State University, Northwestern Polytechnical University, and Tianjin University in China—represents an evolution for metal 3D printing in a couple of ways.
One is in the conductivity of the metal objects printed with the gel. This paves the way "to manufacturing a wide range of electronic components and devices," noted Michael Dickey, a professor of chemical and biomolecular engineering at the university and one of the project's lead researchers. "Because the printed objects end up being as much as 97.5% metal, they are highly conductive," he said in a news release. "It's obviously not as conductive as conventional copper wire, but it's impossible to 3D print copper wire at room temperature. And what we've developed is far more conductive than anything else that can be printed."
The other advance is that it moves beyond 3D printing into the 4D realm, which refers to when 3D-printed structures can change shape in response to external stimulus or with respect to time. That's because heat can be applied to the structures printed using the gel while they're drying, which changes their shape and structure in a predictable way that can be controlled.
Currently, 4D printing techniques have focused primarily on electrically insulating materials such as polymers, so metallic objects that have this property are novel, researchers noted in an abstract for a paper on their work published in the journal, Matter.
Developing the Gel
To create the metallic gel, the researchers started with a solution of micron-scale copper particles suspended in water. They then added at room temperature a small amount of liquid metal in the form of an indium-gallium alloy at room temperature, stirring the mixture.
This process caused the liquid metal and copper particles to stick to each other, forming a metallic gel "network" within the aqueous solution—causing a fairly uniform distribution of copper particles throughout the material.
That uniformity is key to the success of the resulting metallic gel for two reasons, Dickey said. "First, it means the network of particles connect to form electrical pathways," he said. "And second, it means that the copper particles aren't settling out of solution and clogging the printer."
A conventional 3D-printing nozzle can be used to print with the gel, which retains its shape when printed. When allowed to dry at room temperature, the resulting 3D object becomes even more solid while retaining its shape. Further, it also has the aforementioned characteristic to expand into the 4D realm if heat is applied while it's drying.
The team published the below video of the metallic gel printing and drying process. The researchers are currently seeking industry partners to explore potential applications and are open to any other collaborators that have ideas for taking the technology in new directions, Dickey said.
Potential for 4D-Printing Applications
"Ultimately, this sort of four-dimensional printing—the traditional three dimensions, plus time—is one more tool that can be used to create structures with the desired dimensions," he said. "But what we find most exciting about this material is its conductivity."
Sign up for the Design News Daily newsletter.
You May Also Like
---
DesignCon 2024

Jan 30 - Feb 1, 2024
Jan 30 - Feb 1, 2024
DesignCon is the premier high-speed communications and system design conference and exposition, offering industry-critical engineering education in the heart of electronics innovation — Silicon Valley.
Learn More