3D Printing Turns Ordinary Paper into Human-Machine Interface
3D Printing Turns Ordinary Paper into Human-Machine Interface
A coating developed at Purdue transforms the material into smart packaging or interactive keyboard technology without wires or batteries.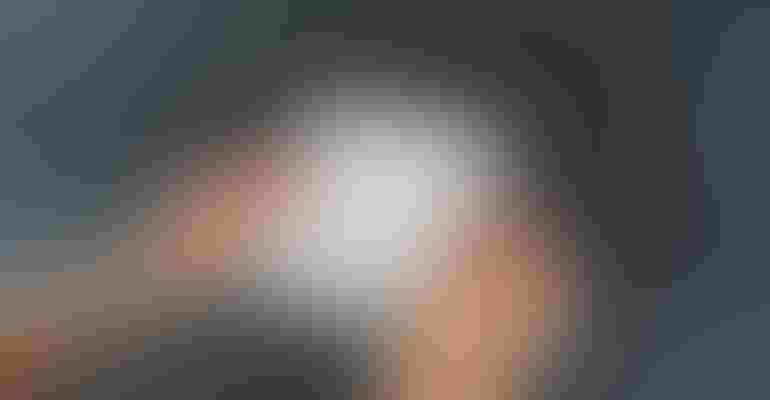 Purdue University engineers developed a simple printing process that renders any paper or cardboard packaging into a keyboard, keypad, or other easy-to-use human-machine interfaces.
Purdue University
Scientists have developed a way to turn ordinary paper or cardboard into an interactive electronic device using a new coating they've developed.
Researchers from Purdue University created an omniphobic coating that can be applied to paper sheets to transform it into human-machine interfaces, such as a music player interface like a digital keyboard or to create interactive food packaging.
The team, led by Ramses Martinez, a Purdue assistant professor of engineering, developed a coating made with highly fluorinated molecules that allow for the printing of multiple layers of circuits onto paper without smearing the ink from one layer to the next, he said. The coating also makes the paper repellent to water, oil, and dust.
While paper has been integrated with electronic capabilities before, usually batteries or wires have been required, making the technology less than user friendly.
The new work is "the first time a self-powered paper-based electronic device is demonstrated," Martinez said in a press statement.
This is possible because the technology facilitates the fabrication of vertical pressure sensors that do not require any external battery, harvesting energy from their own contact with the user, he said.
From Paper Keyboards to Digital Packaging
Videos demonstrating how the technology works are available on YouTube. In one, an aqueous solution is dropped onto a paper showing a typical number keypad and then blotted with a paper towel, showing how the omniphobic quality of the paper leaves it with no ill effects.
Another video shows how the paper keyboard is used to type numbers on the screen of a computer, the keyboard of which has been disabled.
Researchers published a paper on the technology in a recent edition of the journal Nano Energy.
Martinez envisions myriad uses for the technology, including smart-packaging options that "facilitate the user interaction with food packaging, to verify if the food is safe to be consumed," he said in a press statement.
The technology could even allow someone to sign a package that arrives at their home by dragging his or her finger over the box as a new way to properly identify themselves as the owner of the package.
"Additionally, our group demonstrated that simple paper sheets from a notebook can be transformed into music player interfaces for users to choose songs, play them and change their volume," Martinez added.
The Purdue team already has identified a pathway to mass production for its technology. Because the method is compatible with conventional large-scale printing processes, it can be used to convert conventional cardboard packaging or paper into smart packaging or a smart human-machine interface.
Elizabeth Montalbano is a freelance writer who has written about technology and culture for more than 20 years. She has lived and worked as a professional journalist in Phoenix, San Francisco, and New York City. In her free time, she enjoys surfing, traveling, music, yoga, and cooking. She currently resides in a village on the southwest coast of Portugal.
Sign up for the Design News Daily newsletter.
You May Also Like
---
Sep 12, 2023
The Battery Show brings together engineers, business leaders, top-industry companies, and innovative thinkers to discover ground-breaking products and create powerful solutions for the future.
LEARN MORE