3D Printing Glass Without Sintering
3D Printing Glass Without Sintering
The process allows for the deposit of nanometer-scaled quartz glass structures onto semiconductor chips and other advanced manufacturing.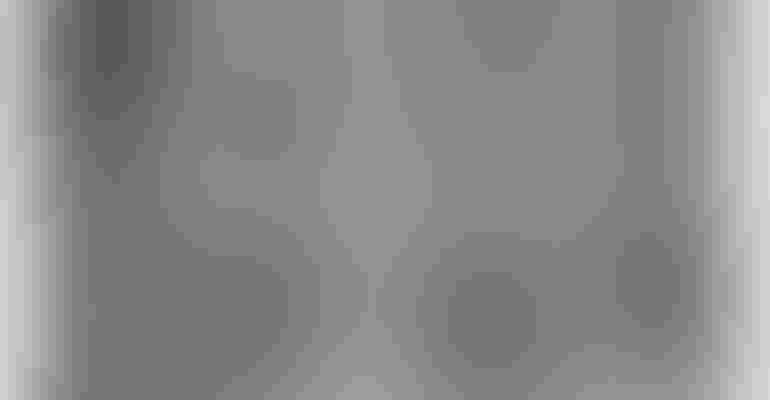 A new low-temperature 3D-printing process enables fabrication of a large variety of nanoscale quartz glass structures from pure silicon-dioxide at temperatures about half of those required for sintering processes.
Image courtesy of Jens Bauer, Institute of Nanotechnology, Karlsruhe Institute of Technology
A new process developed by researchers in Germany allows for the 3D printing of glass from pure silicon dioxide without the need for sintering. The invention paves the way for the printing of glass structures onto semiconductor chips at much lower temperatures than are typically required as well as other novel manufacturing applications, they said in a press release.
A team at the Karlsruhe Institute of Technology (KIT) led by Jens Bauer from KIT's Institute of Nanotechnology (INT) has developed a new process to produce transparent quartz glass with a high resolution and superior mechanical properties, the researchers said. Specifically, their research demonstrated the successful printing of micro- and nanometer-scaled quartz glass structures from pure silicon dioxide—a departure from the sintering process typically used to create such structures.
"Three-dimensional (3D) printing of silica glass is dominated by techniques that rely on traditional particle sintering," the researchers wrote in an abstract for a paper on their work published in the journal, Science. "At the nanoscale, this limits their adoption within microsystem technology, which prevents technological breakthroughs."
The high temperatures required for sintering silicon dioxide nanoparticles are above 1100°C—which is far too hot for direct deposition onto semiconducting chips, Bauer explained. "The lower temperature enables the free-form printing of robust, optical-grade glass structures with the resolution needed for visible-light nanophotonics, directly on semiconductor chips," he explained in the press release.
Further, the glass produced by the process—derived from a feedstock material of a hybrid organic-inorganic polymer resin—was of high optical quality and could be processed easily, the researchers noted.
Materials and Process for 3D Printing Glass
The material used for printing was a liquid resin composed of so-called polyhedral oligomeric silsesquioxane (POSS) molecules or small, cage-like silicon dioxide molecules equipped with organic functional groups.
Researchers cross-linked the material via 3D printing to form a 3D nanostructure, then heated it to 650°C in air—half the temperature required for sintering—to remove the organic components. At the same time, the inorganic POSS cages meld together and formed a continuous quartz glass microstructure or nanostructure.
The team used this process to print various nanostructures, including photonic crystals of free-standing, 97 nanometer-wide beams, parabolic microlenses, and a multi-lens micro objective with nanostructured elements.
What they found in their fabrication efforts was that the process produced structures that remained stable even under harsh chemical or thermal conditions, Bauer said.
"By demonstrating excellent optical quality, mechanical resilience, ease of processing, and coverable size scale, our material sets a benchmark for micro– and nano–3D printing of inorganic solids," the researchers wrote.
The process paves the way for various new applications in the fields of optics, photonics, and semiconductor technologies, allowing for innovations that have not been possible before, they said.
Sign up for the Design News Daily newsletter.
You May Also Like
---
Sep 12, 2023
The Battery Show brings together engineers, business leaders, top-industry companies, and innovative thinkers to discover ground-breaking products and create powerful solutions for the future.
LEARN MORE