Want Self-Shaping Materials? Enter the World of 4D Printing
Want Self-Shaping Materials? Enter the World of 4D Printing
Researchers in Germany have developed a system for using standard 3D printers to print 4D materials that can dynamically adjust pressure and movements.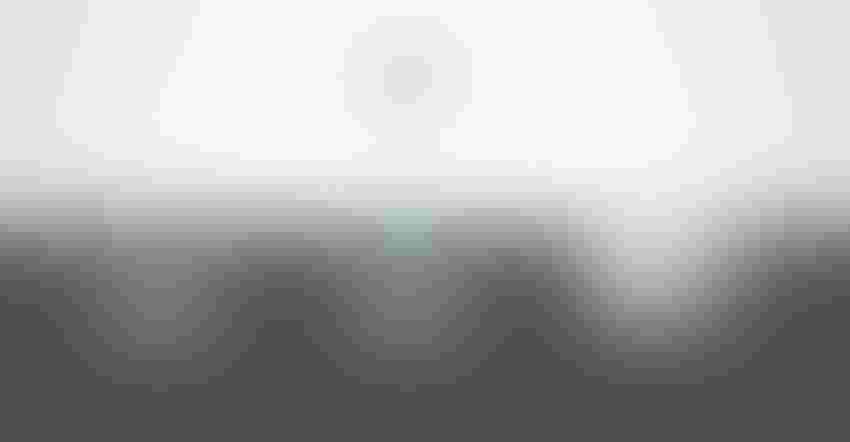 Researchers have developed a new way to use standard 3D printers to fabricate self-adjusting materials that mimic a climbing plant and can be pre-programmed to change shape and move in other ways.
A team comprised of scientists from the University of Freiburg and the University of Stuttgart in Germany developed the new process, which they based on the movement mechanisms of a climbing plant, Dioscorea bulbifera--more commonly known as the air potato--which climbs trees by applying pressure to their trunks.
The research in part came from the University of Freiburg's Living, Adaptive and Energy-autonomous Materials Systems Cluster of Excellence (livMatS), which is aimed at developing life-like materials systems that are inspired by nature.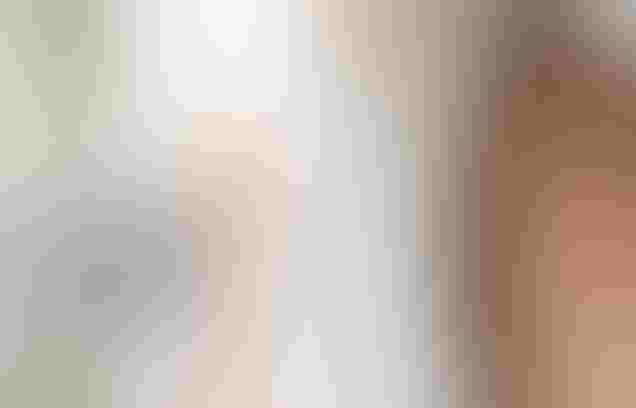 : Researchers in Germany researchers bio-inspired motion mechanisms enabling them to use standard 3D printers to fabricate 4D materials to a prototype of a 4D-printed orthotic splint with adaptive tightening.
Indeed, the material programming approach for designing 4D-printed self-shaping material systems developed by the team is based on biological role models, according to a paper on the research published in Advanced Science.
4D printing is a term for using 3D printers to develop materials that can respond to external stimuli or be pre-programmed to move on their own. Typically this type of printing could only be done using specialized, custom-made, and expensive materials and printers.
New Approach
The work of the German researchers changes this scenario by creating materials that can move in response to moisture using standard 3D printers, researchers said.
"The methodology is demonstrated by transferring the principle of force generation by a twining plant (Dioscorea bulbifera) to the application of a self-tightening splint," the team wrote in the paper. "Through the tensioning of its stem helix, D. bulbifera exhibits a squeezing force on its support to provide stability against gravity."
The air potato climbs a tree by first winding loosely around a tree trunk. Then it sprouts "stipules," or basal outgrowths of its leaves, which increase the space between the winding stem and the trunk to create tension in the winding stem of the air potato.
Researchers mimicked the movements of the plant in a modular material system with layered structures that can bend in different directions and to different degrees to form a helix structure to facilitate material movement, they said.
Specifically, the movement mechanism is a coiling structure that pulls tighter by unfolding "pockets" that mimic the pressure the air potato places on a trunk. The mechanism can then loosen up again on its own when the "pockets" release and the coiled structure returns to its open state, researchers said.
The materials fabricated by the team can either change shape entirely or in individual parts using this structure, they said.
Applications and Future Work
To prove their design and to show potential applications for the materials, researchers transferred the bio-inspired motion mechanisms to a prototype of a 4D-printed orthotic splint with adaptive tightening, they said. The device shows how the materials can spontaneously adapt to differences in various shapes and sizes of the human body, and even across one limb, they wrote in the paper.
"To implement a self-tightening wrist-forearm splint, we employed a top-down, inverse modeling approach to design the device for a specific user," researchers wrote.
Currently, the system can only be used to print with materials that respond to moisture, researchers said. However, they hope to continue their work by adapting it to different types of materials, said Thomas Speck, a professor working at livMatS at the University of Freiburg.
"We're hoping that in the future, inexpensive materials that also respond to other stimuli will become available for 3D printing and can be used with our process," he said in a press statement.
Elizabeth Montalbano is a freelance writer who has written about technology and culture for more than 20 years. She has lived and worked as a professional journalist in Phoenix, San Francisco, and New York City. In her free time, she enjoys surfing, traveling, music, yoga, and cooking. She currently resides in a village on the southwest coast of Portugal.
Sign up for the Design News Daily newsletter.
You May Also Like
---
DesignCon 2024

Jan 30 - Feb 1, 2024
Jan 30 - Feb 1, 2024
DesignCon is the premier high-speed communications and system design conference and exposition, offering industry-critical engineering education in the heart of electronics innovation — Silicon Valley.
Learn More