Stratasys Debuts Composite Printers and New Materials
Stratasys Debuts Composite Printers and New Materials
The F123 Series is now ready for composites with new composite materials at hand.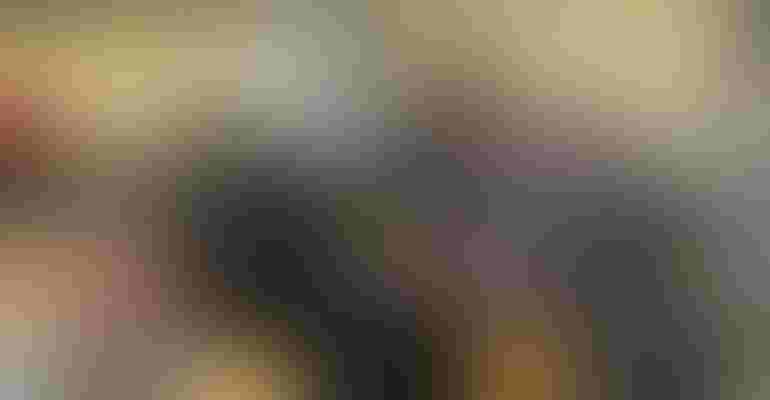 Image courtesy of Stratasys
The key to growth in additive manufacturing – 3DP in production mode – is the one-two punch of advancing machine capabilities and the development of new materials. The value of additive manufacturing is based on ongoing developments. Stratasys took a big step forward by introducing composite friendy machines – based on the successful F123 Series – and also unveiling new materials that include composites designed for strength.
First off, the company expanded its F123 Series of 3D printers to facilitate the use of composites. Stratasys has introduced the F190 CR and F370 CR 3D printers, plus new FDM Nylon-CF10 material reinforced with carbon fiber. The goal of the new printers is to offer high stiffness and strength materials in a hardened machine ready for composite material printing.
Faster Less Expensive End-Use Parts
The new composite 3D printers were created to allow manufacturers and industrial machinists to supplement traditional fabrication technologies with high-strength composite 3D printing. The printers are designed to help manufacturers produce end-use parts faster and more cost-effectively. Stratasys noted these machines are ideal for jigs, fixtures, and workholding tools.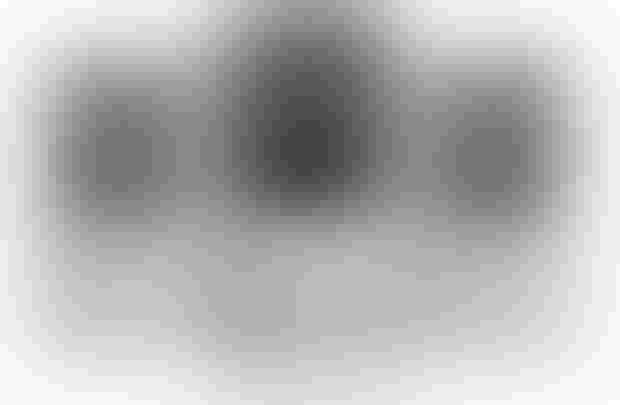 The new 3D printers include integrated GrabCAD Print software that provides a simple and intuitive CAD-to-print workflow and includes advanced features to ensure successful prints. Stratasys also provides enterprise application connectivity through the MTConnect standard and its GrabCAD Software Development Kit.
The composite-ready F123 Series printers include reusable build trays, a built-in camera for remote monitoring, and a 7-inch control touchscreen. The F370CR printer also offers auto-changeover of materials, which means there is no need to interrupt a build to replace materials – a new canister is simply put in place and the build continues.
As well as offering more materials for the F123 Series, the machine comes with a larger build volume, soluble support options, and a lower cost-per-build volume due to the large oven size. Further, the larger, fully heated build chamber of the F190CR and F370CR printers, coupled with the ability to use stabilizer walls, allows manufacturers to build taller parts.
New Materials
The introduction of new materials is part of the growing momentum in the use of 3D printing for manufacturing. The White House recently announced a new initiative called AM Forward, helping suppliers of companies like Raytheon and Lockheed to invest more in additive manufacturing for production. Stratasys' new materials were designed to support this effort.
First, Stratasys has introduced 16 new materials across three additive manufacturing technologies – FDM, SAF, and Origin One. The new materials include the first Stratasys Validated materials for FDM 3D printers, several open, exploratory materials for the P3-based Origin One 3D printer that can be used with an Open Material License, and polypropylene material for the H350 3D printer powered by SAF technology.
Second, Stratasys introduced two new composite-ready 3D printers to the company's F123 Series of printers - the F190 CR and the F370 CR. These new printers are designed for manufacturers and industrial machinists to supplement traditional fabrication technologies with high-strength composite 3D printing. In addition to the two new 3D printers, Stratasys also introduced FDM Nylon-CF10, a new composite material for the F123 Series printers that are over stronger and nearly three times as stiff as its base nylon material.
Finally, the company announced the availability of GrabCAD Print for the Stratasys Origin One and Origin One Dental 3D printers. Part of the GrabCAD Additive Manufacturing Platform, GrabCAD Print software provides users with a streamlined 3D workflow for print build file preparation and post-print analysis. Stratasys also introduced Origin One Local and integration with ProAero.
Sign up for the Design News Daily newsletter.
You May Also Like
---
Sep 12, 2023
The Battery Show brings together engineers, business leaders, top-industry companies, and innovative thinkers to discover ground-breaking products and create powerful solutions for the future.
LEARN MORE