Dr. Kaigham Gabriel has a message for sensor makers -- get modular, or continue to suffer in the shadows. During a keynote at Sensors Expo 2016, Gabriel, a former DARPA official, Google executive, and current president and CEO of the Charles Stark Draper Laboratory, asked the audience to look at the market cap of sensor and chip makers compared to the so-called "system integrators," companies like Apple and Microsoft. Just as an example, Intel, arguably the most well-known chipmaker, has a market cap of $153.6 billion, Qualcomm's is $79.2 billion. Meanwhile, Apple and Microsoft have market caps of $528.99 billion and $411.70 billion, respectively. "There's easily a factor of three to, in some cases, 50 times greater market cap," Gabriel said. "And yet many of the capabilities [system integrators] deliver are based on the devices and systems that companies like Intel and Qualcomm produce.
How did this happen? Gabriel believes it is because the sensor companies aren't close to the user, whereas companies like Apple are right in the consumer's face. "Most uses don't know or understand the value of the component technology," he said. "Ask any person on the street what makes the picture in their phone flip; not many know it's a sensor, they think it's software doing that."
The problem, Gabriel said, is that sensor companies think too much like suppliers, letting the companies they supply determine where their products end up. "The destiny of sensor industry is in the hands of others ... I submit that that sucks."
Think of a smartphone, users have millions of choices in the apps they want on their phone and how to configure them. No one would stand for a phone that didn't let you purchase apps or update the software. "But that's exactly what we put up with in hardware," Gabriel said.
But it doesn't have to be that way, he continued, if we embraced modular hardware design and pushed for hardware that is as customizable and easily upgradable as software. With the emerging Internet of Things (IoT) already encouraging this line of thought in many ways by having normally disparate devices communicate across a connect platform, Gabriel said the market is primed for sensor companies to push for this change. "It's the right time to influence. We have an opportunity with the IoT to not let this industry get away from us the same way that mobile devices did" he said.
---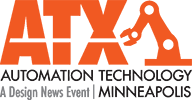 Your Data. Get It. Protect It. Practical information on embedding sensors in 3DP, automation & inventory control, big data as a diagnostic tool, cloud storage and security risks, and more in the Industry 4.0: Smart Strategies for Data Collection and Protection track at Automation Technology, Sept. 21-22, 2016 in Minneapolis. Register here for the event, hosted by Design News' parent company UBM.

---
Project Ara
Gabriel, former deputy director of Google's Advanced Projects and Technology group (GoogleATAP), was one of the key figures in the early development of Project Ara, Google's modular smartphone. The idea behind Ara, which has moved from concept into the product development phase at Google, is to create a cellphone as a hardware platform, with modules for different functionalities (camera, music, various sensors, data storage, etc.) that the user can change out at will to customize to his or her personal specifications.
Gabriel said the idea for Ara was sparked when he saw a phone being sold in China called Machismo, a smartphone with a built-in cigarette lighter (yes, that's a real thing). "I didn't want a phone with a cigarette lighter but I thought it was cool that you could do that," he said. "It got me thinking, what if I wanted a blood oxygen sensor ... an RFID tag? Why can't we do that?"