This year's New York International Auto Show featured an exciting collection of 2015 releases, supercars, and EVs. The show, held April 18-27 at the Javits Center, gave more than 1 million car enthusiasts a sneak peak into the latest trends in the auto industry.
Some highlights from the show included a 1,001 HP Bugatti Veyron, a 1971 Gran Torino customized with 3D printing, and Toyota's personal electric vehicle.
Click the SRT Viper GTS below to see some of the best cars from the 2014 New York International Auto Show.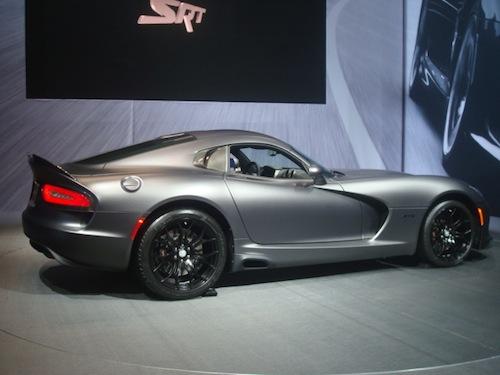 The SRT Viper GTS Anodized Carbon Edition (to be limited to 50 cars) features the first matte finish paint offered by the company. Only 10 will be made with the Time Attack Group performance package; SRT says they will be the among the rarest Vipers ever created.
Related posts:
{doclink 271714}
{doclink 268823}
{doclink 259306}
{doclink 270331}
{doclink 271292}
{doclink 271798}