Helping to turn kids into math whizzes and inspire them for future learning? There's a new app for that, thanks to SkyMath, a new iPad app from San Francisco-based Circumventure Learning that it's heralding as "the most fun, most personalized math mentor imaginable."
While some kids naturally excel at math in school, many don't. With the need for more skilled workers to enter STEM (science, technology, education, and mathematics) careers in the United States, there's a major effort underway to help kids begin developing these skills -- even if they're not naturally adept at them -- at an early age.
SkyMath is aimed at aiding in this task for young school-aged children. It's been designed to help kids of all math levels improve their aptitude for math -- the "M" in STEM -- in a fun and customized way, said SkyMath CEO Scott Hamilton, the brainchild behind the app.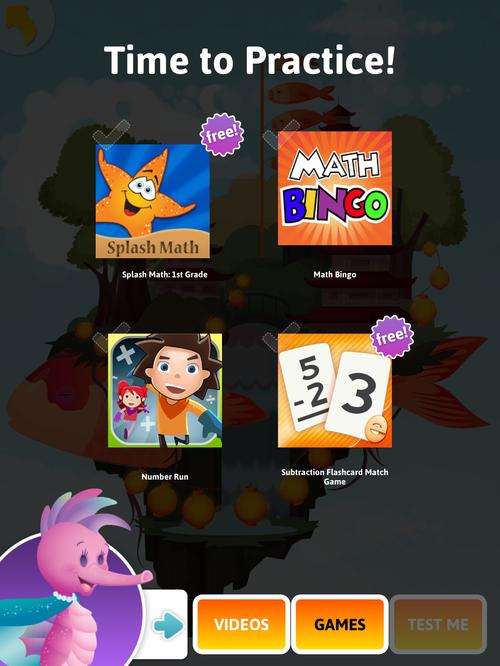 A screenshot from the SkyMath app.
(Source: SkyMath/Circumventure Learning)
"SkyMath is a great way to help young students gain knowledge and confidence in mathematics," he said. "American students have not improved their math abilities while students in many other developed countries are improving and getting ahead. Our girls, in particular, continue to not fare well in math, despite the fact that they are inherently as good, if not better, at math as boys."
He said the iPad was a natural fit for the app since kids today already spend a lot of time on the device. "It is a great way to help turn some of that time into a way for them to get ahead in math," Hamilton said. "Greater knowledge and confidence in math will help them in science, technology, problem solving, and critical thinking, all of which will help them get into a good college and eventually have much better job opportunities."
[Learn more trends and developments at Pacific Design & Manufacturing, Feb. 9-11, at the Anaheim Convention Center.]
Hamilton also said that as a father, he was unsatisfied with the myriad apps already available to help kids learn math skills. Rather than just something that could help parents assess a child's ability, he also was looking for a tool that could provide guidance from educators on the best way for children to learn at their individual pace and skill level.
Hamilton is no slouch himself in helping kids achieve learning goals, as a veteran of educational programs for more than 25 years. For five years he led the effort to grow the Knowledge is Power Program (KIPP) to develop inner-city schools from two schools in 2000 to more than 160 presently. He also served as Massachusetts' Associate Commissioner of Education, among other educational organizations.
Available on iTunes, SkyMath uses an adaptive diagnostic test to assess a child's skill level and identify areas with the greatest opportunity for growth. It then creates a personalized learning profile for each child with recommendations on other educational apps to help them develop math skills at their own level.
Once a child establishes a certain confidence in a skill, they can return to the SkyMath app to continue developing math proficiency in higher skill levels, according to SkyMath. To make learning fun, the app uses an interface in which children enter various "islands" full of animated characters, such as animals, as they progress through skills. It also integrates other apps for them to use as they are appropriate to a child's learning.
The first five "islands" of SkyMap that assess a child's level are available for free, but there are fees for higher-level sets of learning islands and other applications available through the platform. Most of the apps are less than $4, but some cost a bit more, according to the company.
Elizabeth Montalbano is a freelance writer who has written about technology and culture for more than 15 years. She has lived and worked as a professional journalist in Phoenix, San Francisco, and New York City. In her free time she enjoys surfing, traveling, music, yoga, and cooking. She currently resides in a village on the southwest coast of Portugal.
Like reading Design News? Then have our content delivered to your inbox every day by registering with DesignNews.com and signing up for Design News Daily plus our other e-newsletters. Register here!