Has Intel Turned It Around?
Has Intel Turned It Around?
Leading semiconductor supplier looks like it is on the rebound, thanks to cost reductions and refocusing its business.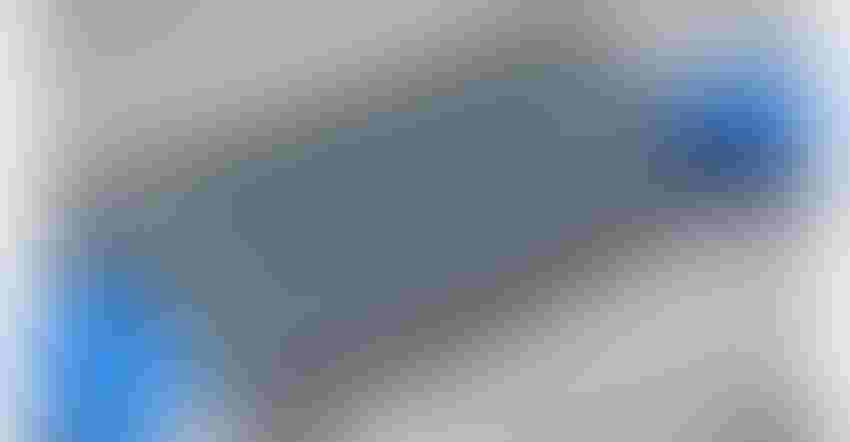 Intel's future growth is closely tied to high-speed processors for AI, such as its upcoming Core Ultra processors.
Intel
At a Glance
Intel's Q3 results show improvement. The semiconductor supplier is riding the trend toward AI and high-speed computing.
When one looks at the health of the semiconductor industry, the names Samsung and Intel are usually the companies most scrutinized. Both companies have long been the top two semiconductor suppliers, as ranked by market analysts. For several years, Intel has reeled under the weight of falling sales and profits, brought on largely by a weakened market for PCs and servers post COVID. There's evidence, though, the company is turning it around after a string of dismal quarters.
In its third quarter, Intel posted GAAP earnings of 7 cents per share on sales of $14.2 billion. While the revenue was still down 8% year-over-year, it exceeding the high end of Intel's projected quarterly guidance. This marked the second consecutive quarter that Intel has posted a profit. The results indicate that the various moves made by the company over the past year to control costs and restructure its business, including laying off part of its workforce and consolidating some manufacturing facilities, are starting to show positive results.
Riding the AI Wave
The cost-cutting moves, along with improved market conditions, have appeared to stabilize Intel's business. But the key to Intel regaining its market momentum will be the company shifting its business away from PCs and servers to high-end computing and AI, where the stakes will be high as generative AI and machine learning are creating an insatiable appetite for new high-speed processors.  Here, Intel is likely to face stiff challenges from Nvidia, which has gotten a leg up on other semiconductor suppliers with its GPUs and other processors for AI applications, as well as archrival AMD.
Judging from Intel's recent announcements, the company is going all-in in this sector, investing millions to develop next-generation processors. The company continues to ramp up its 4th Gen Intel® Xeon® Scalable processor, with the world's top-10 cloud service providers now deploying it in general availability. In addition, the company's 5th Gen Intel® Xeon® processor, code-named Emerald Rapids, is in production and has begun shipping to customers. Intel's Gaudi®2 accelerators, whose competitive performance was recently validated by MLCommons benchmarking results, are also gaining momentum with customers. Together with Stability AI, Intel is building one of the world's largest AI supercomputers entirely on 4th Gen Intel Xeon Scalable processors and 4,000 Intel Gaudi2 AI accelerators.
Intel has also launched the latest OpenVINO™ toolkit version 2023.1 for developers working on AI inferencing and deployment on client and edge platforms.
During Intel's Fall Developer event, CEO Pat Gelsinger spoke about PC playing a key role in the development of AI. To this end, the company is banking on its Intel® Core™ Ultra processors, code-named Meteor Lake. Built on Intel 4, the Intel Core Ultra processor began shipping to customers in the third quarter and will officially launch Dec. 14, along with the 5th Gen Intel Xeon processor. Intel also recently launched the new Intel® Core® 14th Generation desktop processor family, delivering fast desktop frequencies for enthusiasts.
Because intel's chip development efforts require newer fabrication processes, the company also continues to modify its manufacturing footprint, taking advantage of incentives available from the CHIPS Act passed over a year ago. With an eye towards onshoring more manufacturing and R&D, Intel now has plans to build or expand manufacturing plants in Arizona, New Mexico, Ohio, and Oregon.
Streamlining Operations
Intel's all-in strategy on capturing high-end computing markets has also prompted the company to make several strategic decisions on peripheral business operations.  Last month, Intel announced it would spin off its Programmable Solutions Group (PSG) operations into a standalone business. According to Intel, this will give PSG the autonomy and flexibility it needs to fully accelerate its growth and more effectively compete in the FPGA industry. Intel is seeking to conduct an IPO for PSG.
Sign up for the Design News Daily newsletter.
You May Also Like
---
Sep 12, 2023
The Battery Show brings together engineers, business leaders, top-industry companies, and innovative thinkers to discover ground-breaking products and create powerful solutions for the future.
LEARN MORE