A UK-based tech innovation center has completed development of a printed energy harvester that researchers say will help usher in the next generation of smart packaging.
The Centre for Process Innovation (CPI) has developed the device -- which uses near-field communication (NFC) for power -- as part of the HaRFest project, launched more than a year ago to develop a low-cost energy-harvesting device that can be integrated into sensors, displays, and storage devices.

The device works by drawing energy from a user's mobile telephone, and uses NFC to establish radio communication with another device or sensor by touching or being in close proximity to it. It's comprised of a printed antenna alongside printed passive and active components, including an array of tuning capacitors, according to CPI. The device can be tuned to resonant frequency in order to maximize harvested power output, researchers said.
The device allows for the integration of printed electronics into packaging designs, the thin substrates of which typically can not accommodate thick or inflexible batteries to provide power for sensors for smart-packaging solutions, researchers said.
---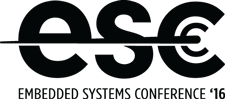 Designers & Innovators. Learn more about some of the latest designers and innovators and what they're up to at ESC Silicon Valley, Dec. 6-8, 2016 in San Jose, Calif. Register here for the event, hosted by Design News' parent company, UBM.
---
Sensors that can keep track of temperature for climate-sensitive products, provide smart labels to ensure product security, or identify scenarios of product tampering are just a few of the smart-packaging applications for the device. Others include interactive point-of-sale products and branding applications, and disposable printed bio-sensors that can be used in blood analysis, according to CPI.
Indeed, smart packaging is one component of the Internet of Things (IoT) and experts generally believe energy-harvesting devices like the one designed by the HaRFest project will drive this innovation. These devices allow for components in IoT devices and sensors to also be smarter, lightweight, wireless, and low cost, researchers said.
READ MORE ARTICLES ON ENERGY HARVESTING:
PragmatIC Printing Ltd., which develops flexible integrated circuits, led the project with CPI -- which fosters technology innovation aimed at the manufacturing sector -- and the EPSRC Centre for Innovative Manufacturing in Large-Area Electronics. The latter was represented in the project by academic partners the University of Cambridge and the Welsh Centre for Printing and Coating at Swansea University.
Now that the device is complete, PragmatIC will work with its customers to take it to the commercial market, said Richard Price, PragmatIC's CTO. "HaRFest addressed a wide range of potentially high-volume applications identified by PragmatIC's customers, and we look forward to progressing commercial discussions based on the project's achievements," he said.
Elizabeth Montalbano is a freelance writer who has written about technology and culture for more than 15 years. She has lived and worked as a professional journalist in Phoenix, San Francisco, and New York City. In her free time she enjoys surfing, traveling, music, yoga, and cooking. She currently resides in a village on the southwest coast of Portugal.