What if you could do for virtual reality (VR) what handheld consoles like the original GameBoy did for gaming? What if you could take VR out of the home or office and make it into an accessible, mobile experience? That's exactly what a Beijing-based company called Pico Interactive is attempting with its VR headset -- the Pico Neo.
"When we started the company we really wanted to bring the VR experience to everyone and we started looking at how other systems like the Oculus have a lot of wires and tethering," Ennin Huang, Pico's VP of Design, told Design News at the 2016 Electronic Gaming Expo (E3). "We really wanted to push VR and make it affordable for everyone without comprising the graphics and experience." Huang said the Pico Neo is not meant to compete with devices like the Oculus Rift, but is aimed differently at audiences -- those who want a more compact and portable VR experience. He said that for him and his team designing Pico was about hitting a very specific sweet spot. If you aim too low you have a device that won't offer an impressive VR experience. But if you push the processing needs too high you end up needing all the tethering and additional hardware that Pico wants to avoid.
The device is simple enough -- a bright orange headset connected to a detachable gamepad. Anyone who ever played a Super Nintendo (SNES) will immediately recognize the look and feel. The gamepad also contains all the computing and processing hardware for the device. "We put a lot of the components, including the battery and processor, in the controller to shift weight away from your head -- to make it lightweight and comfortable to wear for a long time," Huang said, adding that the company is also aiming to make the Pico Neo the lightest VR headset available, weighing in at 300 grams. As a comparison the Oculus Rift and HTC Vive both weigh 470 and 555 grams respectively.
Huang said to think of the controller as the computer and the headset as the monitor, meaning developers don't just have to make games for the device. It will also support enterprise applications and even films. The controller also connects right to your PC or Mac via USB-C, where you can download apps and games from your preferred app store to run on the device.
Hands-on, the device feels just as low latency as the Oculus Rift, though the space shooting game available for demo wasn't of highest quality in terms of graphics, it still provided a casual gaming experience just as enjoyable as any smartphone app or casual console game.
---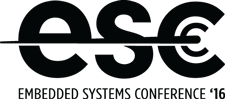 Embedded Hardware at Work. Get into the weeds on FPGA dev, modularization with system-on-modules & COTS, test bench technique, Verilog for hardware design & simulation, Arduino for pros, plus common design mistakes to avoid and more in the Embedded Hardware Design & Verification track at the Embedded Systems Conference. Sept. 21-22, 2016 in Minneapolis. Register here for the event, hosted by Design News' parent company UBM.

---
One nice extra for those of us with glasses was that the Pico Neo features an adjustable focus dial, meaning you don't have to wear your corrective lenses with the device. It may not seem like much but the Oculus Rift in particular can be pretty cumbersome to get on with glasses. Even once you get it on with any degree of comfort there's about a 50/50 chance that when you take the Rift off your glasses are either going to go flying or remain stuck inside of the headset.
The Pico Neo operates on a version of the Android 6.0 (Marshmallow) OS, meaning it can effectively run almost any Android-based app, including the current suite of Android VR apps targeted at Google Cardboard. It will be up to developers to decide how much support they want to build for the Neo into their apps and games but, in theory, the device could run games targeted at any VR system and run them with equal quality as long as the application's control scheme and motion tracking are compatible with the Neo. Internally the Neo features 4GB of RAM and 32 GB of solid-state storage for apps and games and can also hold up to a 128GB SD card.
READ MORE ARTICLES ON VIRTUAL REALITY:
The Neo's processor is a Qualcomm Snapdragon 820 chipset offering a 90 Hz refresh rate (same as the Oculus Rift and HTC Vive), and the headset features two 1K AMOLED displays capable of displaying 1080 x 1200 HD. At 102 degrees, the field of view is slightly narrower than some of the bigger names on the market (again the Oculus and Vive both have a 110-degree field of view). However, Huang added that Pico is already working on improving the Neo by adding motion tracking to allow users even more degrees of freedom of movement and gesture tracking. The device also has built-in functionality to allow for 3D audio -- meaning users can hear in all directions including above and below, not just what's around them. "To get a truly immersive VR experience you need to have all senses -- not just visuals, but also haptic, force feedback, and 3D sound," Huang added.
The device has no built-in wireless connectivity that one might expect from a portable system, but it can be networked so long as the game or app allows users to connect via an Internet connection. "I think an important aspect of VR is the social aspect," Huang said. "We provide an SDK [software development kit] to third-party developers and we hope third-party apps will have that social aspect to them."
Pico is looking to release a development kit of the Neo in the coming months with a retail release targeted for late 2016. Price will reportedly be set at $550 for a headset and controller or $300 for the headset alone.
Chris Wiltz is the Managing Editor of Design News