DFAA: Design's Acronym for Efficiency
DFAA: Design's Acronym for Efficiency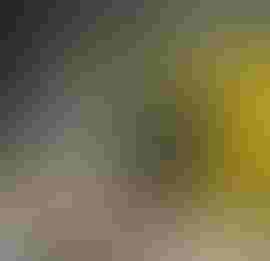 If there's one overriding fact about engineering in the 21st century, it's this: Everything is connected. The silos that once pigeonholed engineering specialties are fast disappearing, and the everyday tasks of engineers are increasingly calling for a blend of skills. For example, more product designs involve mechatronics, a field that calls for expertise in mechanics, electronics, control systems, and software programming. Nowhere is the demand for big-picture engineers more pronounced than in the world of automation. As worldwide competition quickens, manufacturers are searching for ways to assemble products faster and more reliably. That means implementing more automation -- a trend that affects design engineers just as much as it does manufacturing engineers.
Not only have advances in technology enabled automation to handle more complex parts, but the cost of automation has also dropped, giving companies a greater return on their investment. Better programming expertise also speeds setup time for automated processes, and improved data collection makes it easier to troubleshoot automated lines and minimize downtime. Automation also has enabled US companies to locate more manufacturing operations close to home, rather than in countries with lower-cost manual assembly labor.
Put all these trends together, and they add up to a substantial jump in automation investments. For example:
The North American robotics market recorded its strongest year ever in 2012, according to the Robotic Industries Association. A total of 22,598 robots valued at nearly $1.5 billion were sold in North America in 2012 -- up 17 percent in units and 27 percent in dollars from 2011. The biggest single application area was assemblies (up 49 percent) as companies embraced smaller, lighter-duty robots.
The latest figures for purchases of packaging equipment in the US show a 23 percent increase in 2011 to $8.8 billion, according to PMMI, the industry's trade association. Moreover, the backlog of orders going into 2012 was nearly 30 percent higher than it was the previous year.
Sign up for the Design News Daily newsletter.
You May Also Like
---
Sep 12, 2023
The Battery Show brings together engineers, business leaders, top-industry companies, and innovative thinkers to discover ground-breaking products and create powerful solutions for the future.
LEARN MORE