3DVIA Mobile HD Launches for iPad
3DVIA Mobile HD Launches for iPad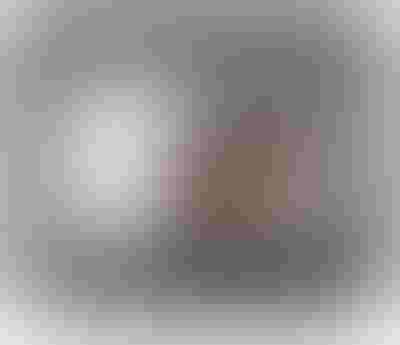 In yet another sign that the future of 3-D design toolsinvolves mobility, Dassault Systemes launched3DVIA Mobile HD, an interactive 3-D model viewer for the Apple iPad.

Building on a similar app it released last year for theApple iPhone, 3DVIAMobile HD for the iPad lets users access, view and interact withhigh-quality 3-D models hosted on the 3DVIA.comcontent warehouse. Using the interactive 3-D viewer, users can pan, zoom andinspect models using the iPad's intuitive finger movements and touch screeninterface. The software retains the fluid movement and ease-of-navigationoffered with the iPhone 3DVIA app, yet was redesigned especially to takeadvantage of the increased screen size and resolution of the iPad, making it anatural 3-D presentation tool, according to David Laubner, 3DVIA's vicepresident of online product marketing.

With 3DVIA HD, engineerscan easily share rich product information with colleagues, customers,prospects, in addition to design partners, Laubner explains. As such, the tool,in combination with the iPad, has business applications for giving sales peoplea sneak peek at early designs, for collaborating with partners on designreviews, even for presenting customers with early versions ofdesigns-in-progress. "The exciting thing about the iPad is its higherresolution," says Laubner. "Whether it's showing off a piece of manufacturingequipment to a particular location or demonstrating a proposed design toclients, you can spin a model around and up close on the iPad and get a muchbetter experience at a much higher resolution."

Users working with any 3-D modeling package can connect to3DVIA.com to share their work for viewing on an iPad. Users simply create afree 3DVIA.com account, upload the 3-D assets and connect with 3DVIA Mobile HDto display those models on the iPad. 3DVIA.com accepts content in more than 30formats, including 3DXML, .3ds, .obj, IGES and STEP. Dassault's modelingapplications, including 3DVIA Composer, SolidWorks and CATIA, can publishdirectly to 3DVIA.com, further streamlining the process.

3DVIA Mobile HD for iPad is now available on the Apple AppStore for a limited time at $1.99. After the promotional period, it will beavailable for $4.99.

3DVIA Mobile HD Launches for iPad
Sign up for the Design News Daily newsletter.
You May Also Like
---
DesignCon 2024

Jan 30 - Feb 1, 2024
Jan 30 - Feb 1, 2024
DesignCon is the premier high-speed communications and system design conference and exposition, offering industry-critical engineering education in the heart of electronics innovation — Silicon Valley.
Learn More